This week Russian media disseminated a story about a Turkish delegation visiting Crimea with the goal of deepening business and political relations between the Russia annexed Ukrainian peninsula and Turkey.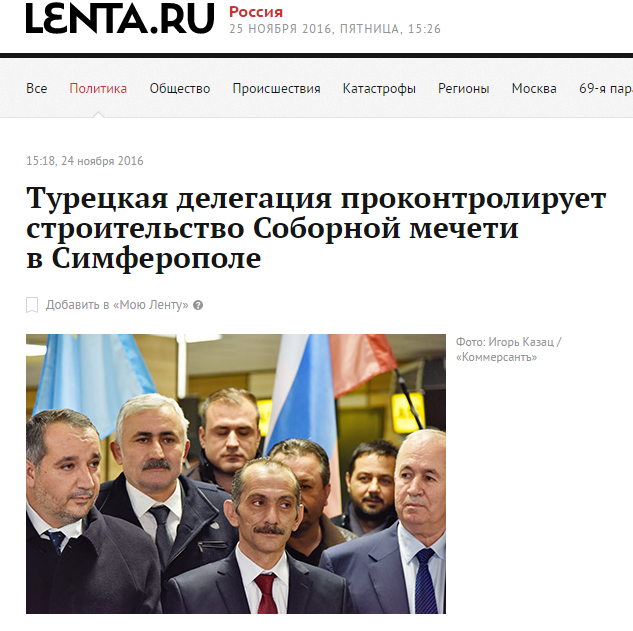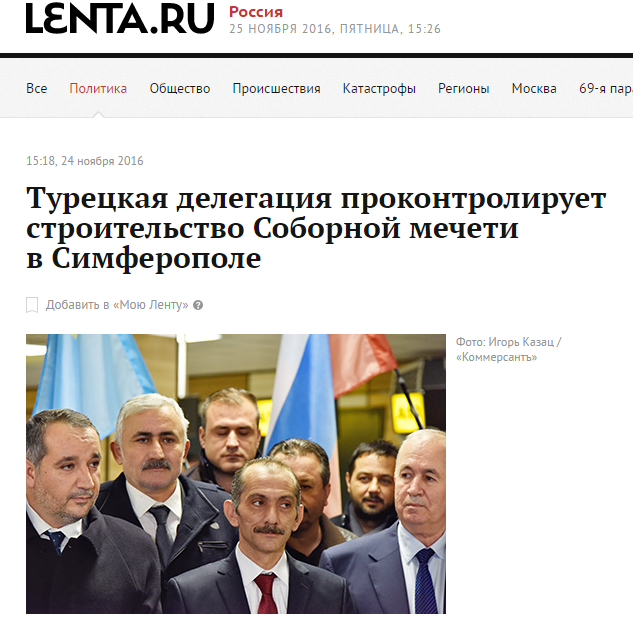 The group said to be made up of some 22 politicians and businessmen allegedly included Turkish President Erdohan's representative Ibrahim Erilli, Ankara deputy mayor Ahmet Tunc, the chairman of the Turkish Association of Eurasian Governments Hassan Cengiz. Russian media also claimed that President Erdogan's aide and cousin MP Mehmet Mutlu and Justice and Development Party MP Mahmut Mali were part of the delegation.
Lenta.ru, RIA Novosti, Tsargrad, NSN and other Russian sites published this fake story.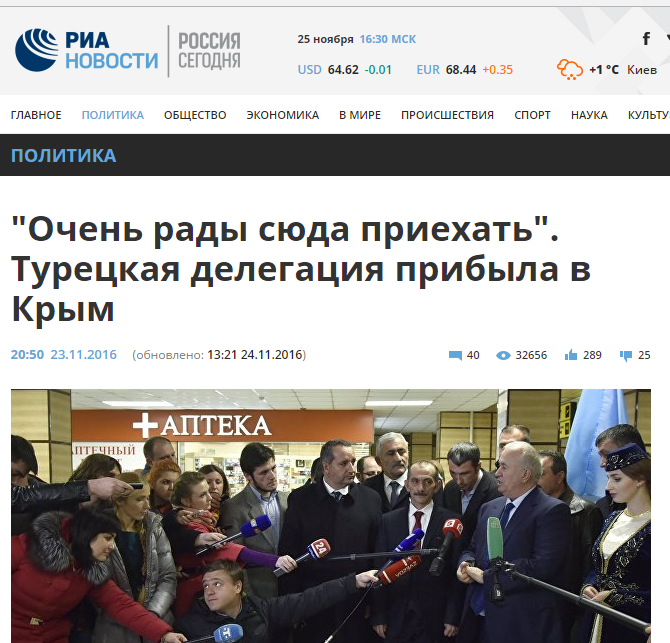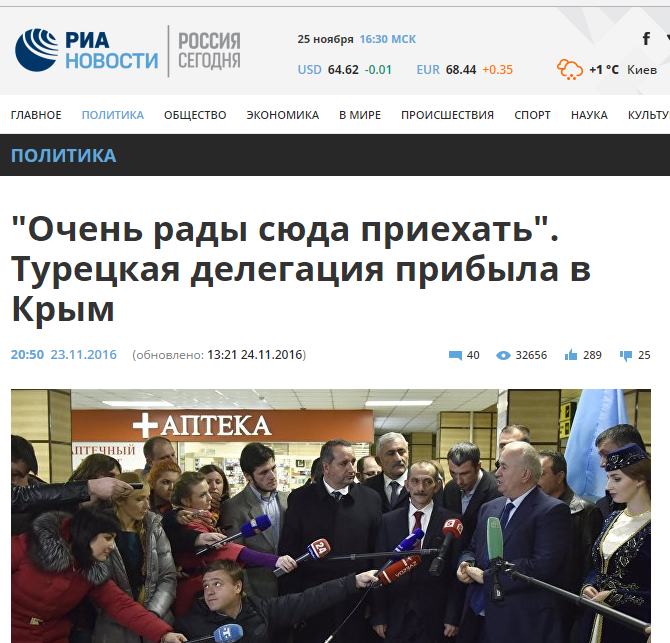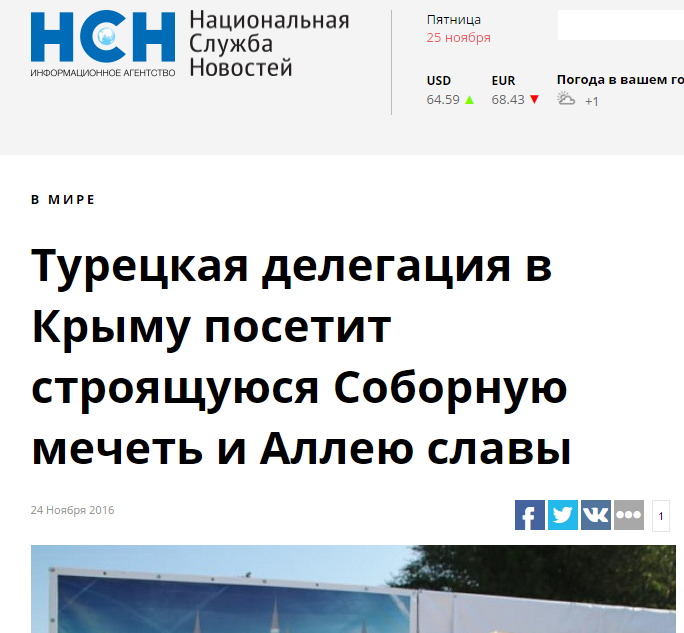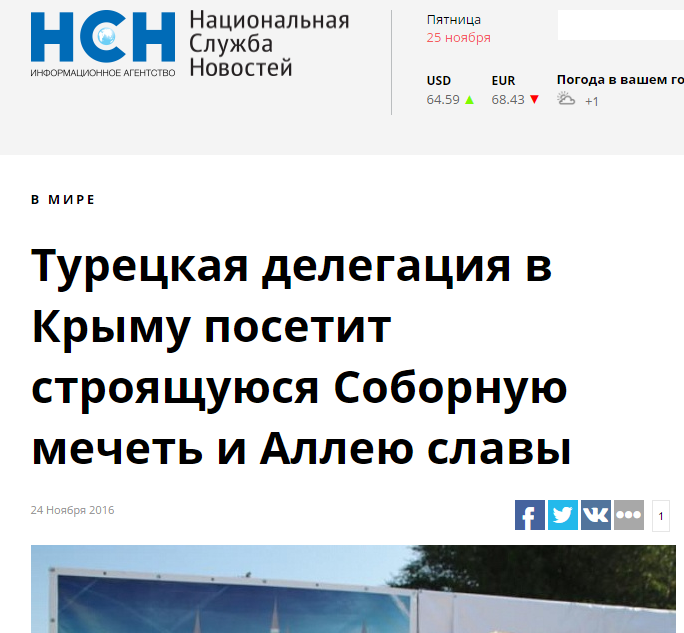 The delegation was to visit the building site of an ecumenical mosque and meet with Crimea business and political representatives.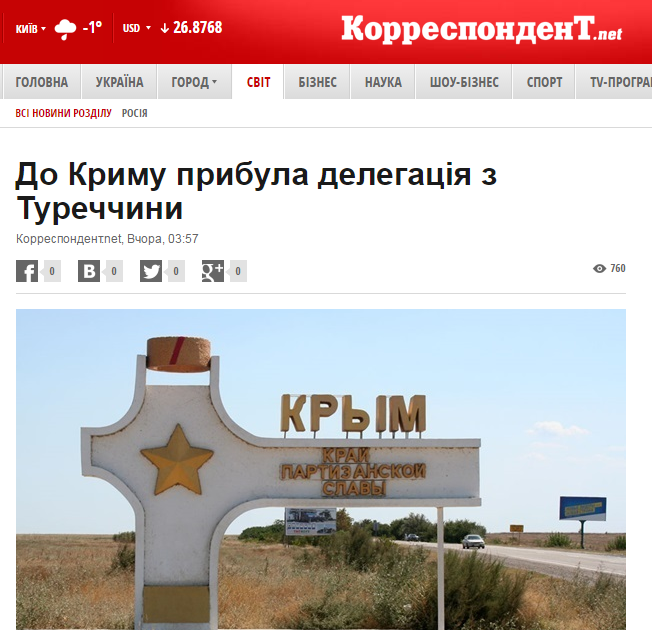 The construction of Crimea's new main mosque began in Simferopol in 2011 and was sponsored mainly by Turkey's State Religious Fund. After Russia annexed Crimea, the peninsula's new Russian authorities declined Turkey's help and announced that the construction would be financed from the Russian state budget. The actual construction has yet to begin as we see from the video of the visiting Turkish delegation, where men wander aimlessly about a huge building site filled with earth moving vehicles and no construction anywhere in sight.
Pro-Russian Crimean Tatar MP Ruslan Balbek, well known for his outlandish unsubstantiated pronoucements declared the delegation particularly important because its members came from Turkey's official establishment. However there were no official Turkish government representatives anywhere even near this so called delegation.
This visit was organized by the notorious Russian imperialist Alexander Dugin, otherwise known as Putin's Rasputin. Hasan Cengiz, the chairman of the Turkish Association of Eurasian Governments' Union is a friend of Dugin's as can be seen from a video showing Dugin visiting Turkey and being greeted by Hassan Cengis.
During last month's official Ukraine-Turkey meeting President Recep Erdogan assured Ukraine that despite a warming of Russian-Turkish relations, Turkey's non-recognition of the annexation of Crimea and its condemnation of the violation of the rights of Crimean Tatars would remain steadfast.
According to Ukraine's Association of Middle East Studies director Ihor Semyvolos , Turkey's official position remains committed to Ukraine's territorial integrity.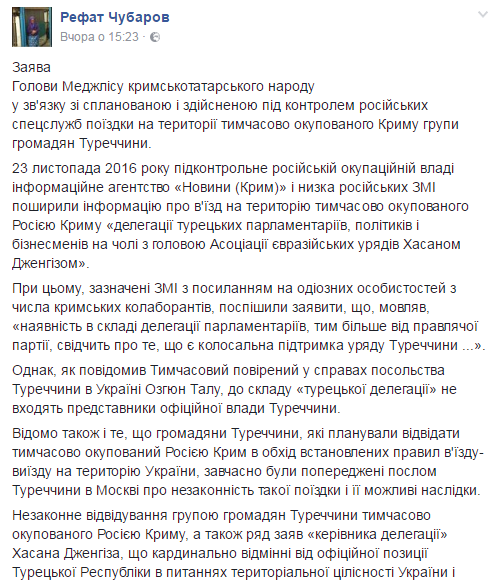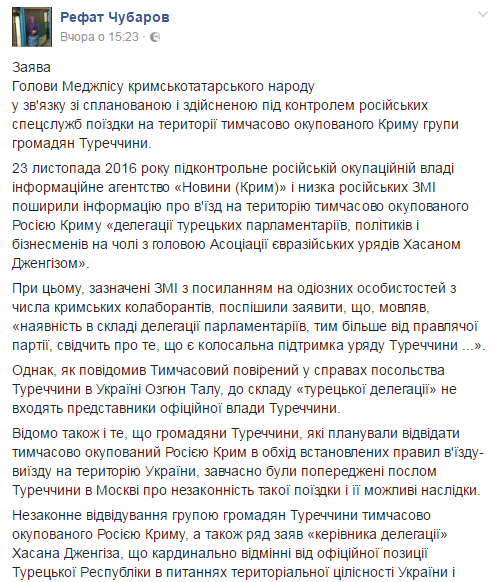 The chairman of the Crimean Tatar representative body Medjlis Refat Chubarov meanwhile called this story of the Turkish visit Russia's latest disinformation initiative aimed to create animosity between Ukraine and Turkey. He cites Ozgun Tallu Turkey's official representative in Ukraine who said that there were no official representatives in this so called delegation and that all Turkish citizens intending to visit Crimea had all been warned that such a visit would be illegal and would have legal ramifications for violators.
Russian media tirelessly publishes stories about all sorts of delegations allegedly visiting Crimea, eager to set up business deals in violation of Western  sanctions.