The Spanish edition of Russia's official Sputnik news agency has published a news story claiming that Ukraine continues buying gas from Russia while its English language version claims that Russia retains its place on the Ukrainian gas market.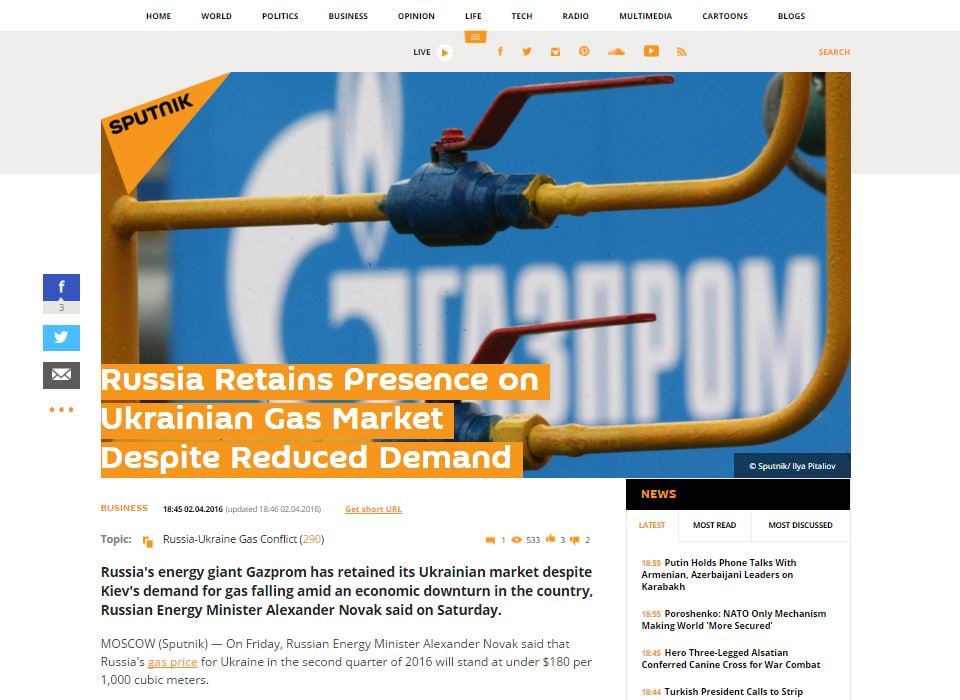 The English version of the story maintains that Gazprom is still present on the Ukrainian market despite Ukrainians consuming less gas ("Russia's energy giant Gazprom has retained its Ukrainian market despite Kiev's demand for gas falling amid an economic downturn in the country").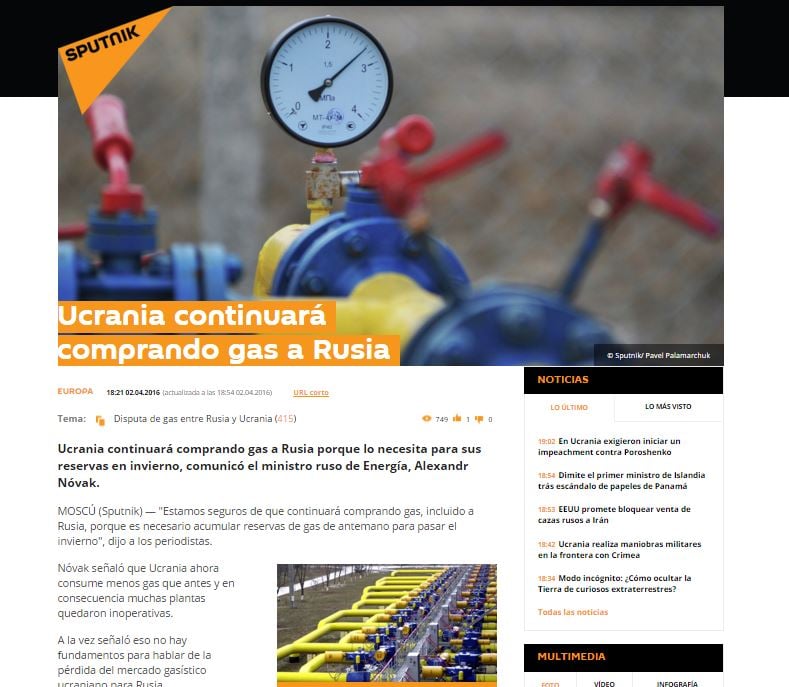 The Spanish version meanwhile claims that "Ukraine continues buying gas from Russia because it needs to replenish its reserves («Ucrania continuará comprando gas a Rusia porque lo necesita para sus reservas en invierno»).
Both statements are false. Ukraine's national gas company Naftogaz responded to these claims in an official statement advising that Naftogaz stopped buying gas from Russia on November 25, 2015 because Russia offered gas prices that were not competitive. Ukraine began buying gas from European partners at a cheaper price than those offered by Russia.