Pro-Kremlin media went into a frenzy this week claiming Ukraine scandalously refused to register German election observers for the upcoming March 31 presidential elections. "Kyiv sees the Germans as pro-Russian agents of influence" wailed Utro.ru. "Ukraine is afraid there will be pro-Russian politicians in the German delegation" warned Ukraina.ru. "There is no support from Ukraine for German observers to monitor the elections" declared Russia's Channel Five.
Gazeta.ru, Izvestia, Channel 5, Rossiyskaya Gazeta, Utro.ru. Ukraina.ru, Sputnik, NTV and other pro-Kremlin media dutifully disseminated this fake.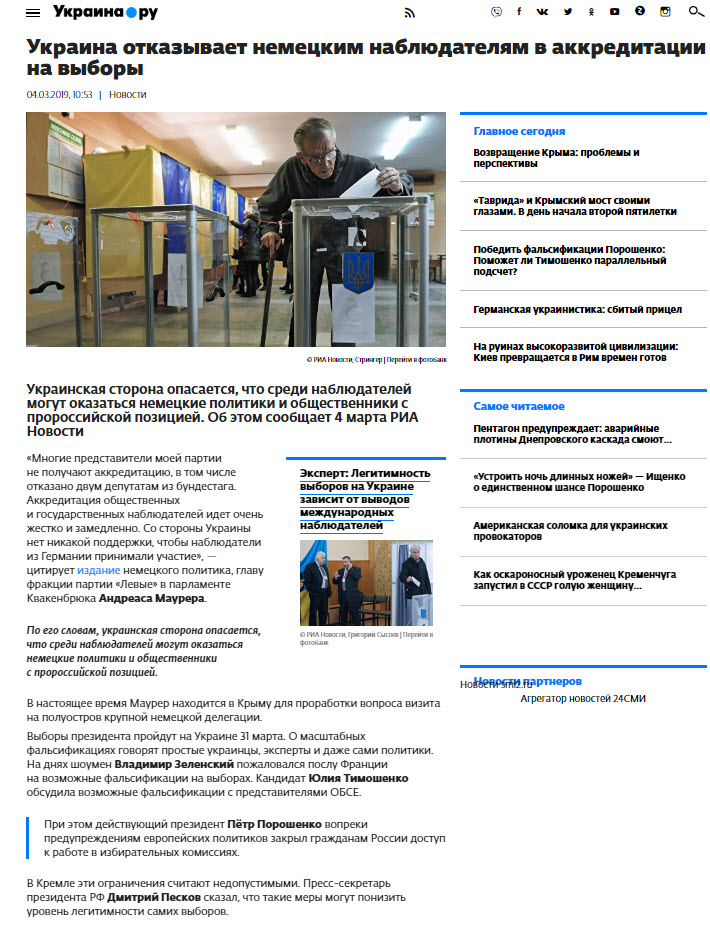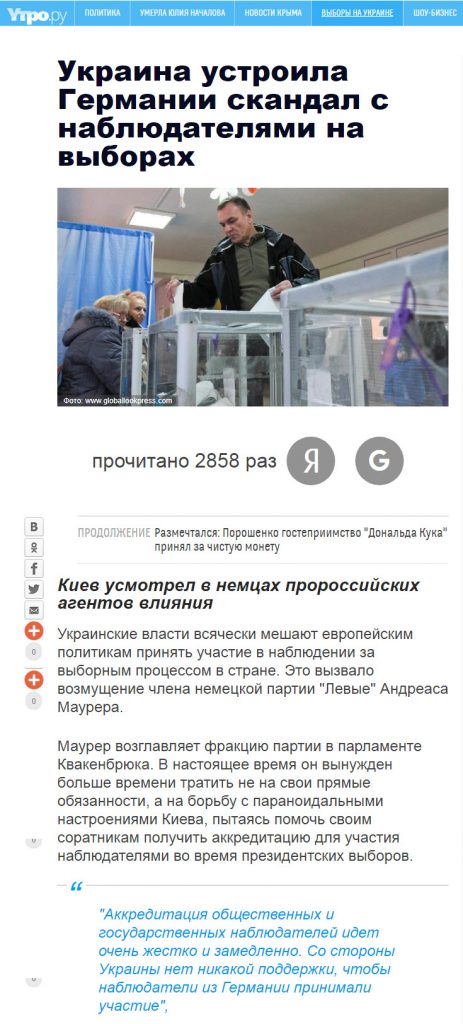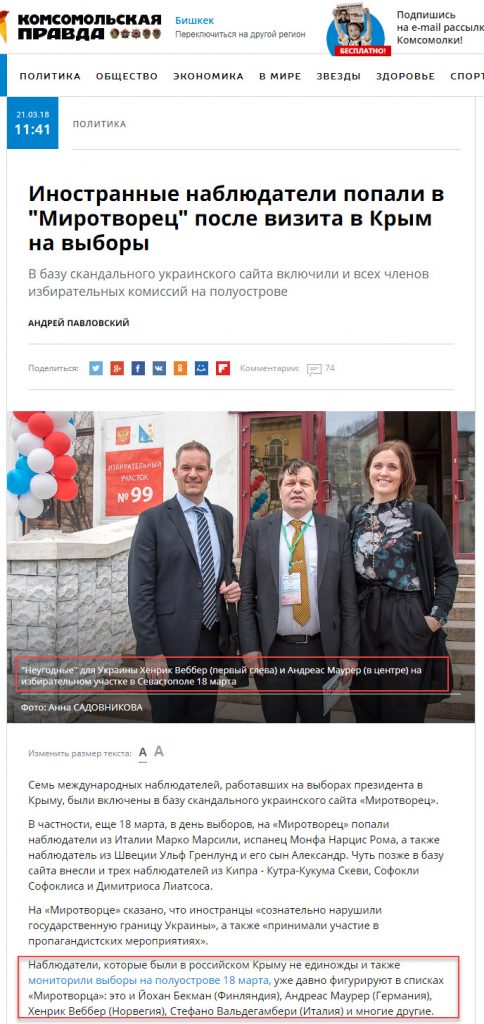 Currently there are13 officially registered election observers from Germany. Many Germans are also registered with international organization that will be monitoring the elections. As of today,  there are more than 1100 international election observers registered with Ukraine's Central Election Committee.
All these fake stories stem from a single source, Andreas Maurer, a member of the Quakenbrück city council from the left populist party Die Linke. (Quakenbrück is a city of some 13,000 in the Osnabrück district of Lower Saxony.) And it is Mr. Maurer who has not been registered as  an observer of the Ukrainian elections, and no one else.
Born in Karaganda, Russia, Andreas Maurer has repeatedly violated Ukrainian laws and visited Crimea, entering the occupied Ukrainian peninsula from Russia. He also visited occupied Donbas as an election observer in November 2018. Maurer openly advocates the abolition of Western sanctions against Russia and calls for Crimea to be recognized as Russian territory. He is a fan of Vladimir Putin and a regular guest on many Russian propagandist television shows.
Maurer had also featured in previous fakes debunked by StopFake. Last year Andreas Maurer and several of his Die Linke colleagues were convicted of voter fraud. Maurer received a seven month suspended sentence.