The Russian site Ukraina.ru published a story last week claiming that Ukraine was in danger of a severe drought due to the closure of the North-Crimean water canal. Ukraine will self-destruct and run out of fresh water because of its water blockade of Crimea declared RIA Novosti, Novostnoye Agentstvo Kharkov, Gosnovosti and other Russian sites.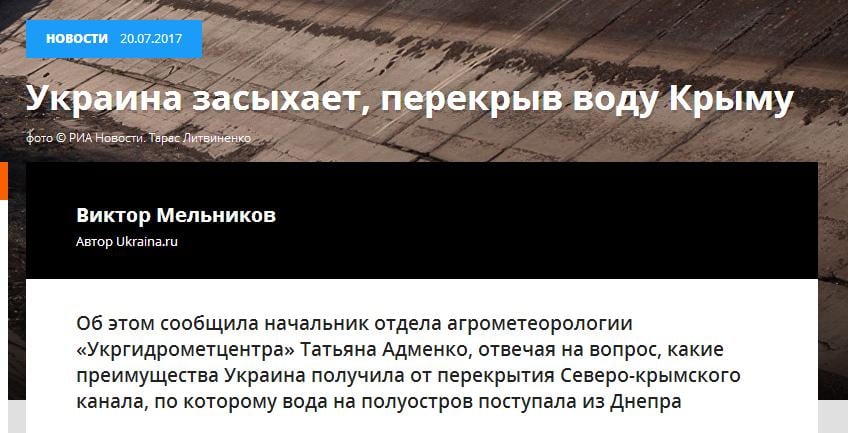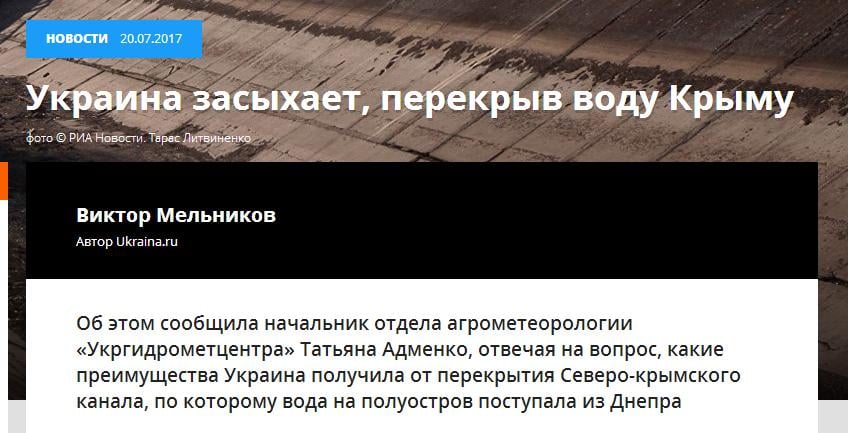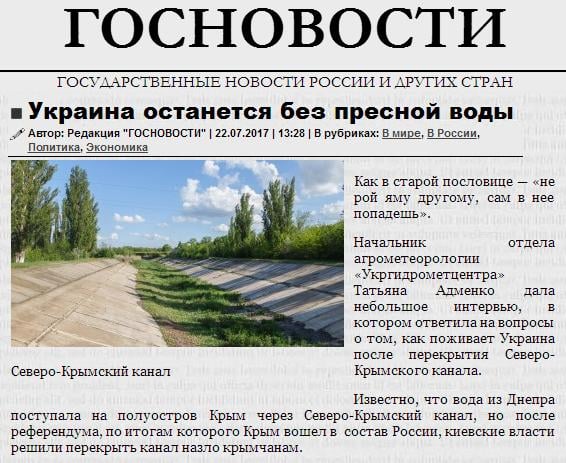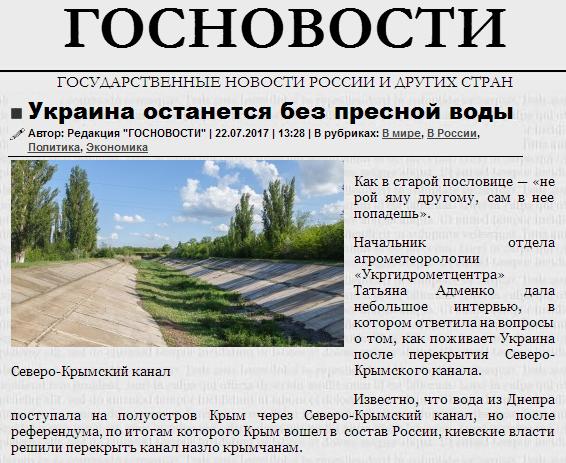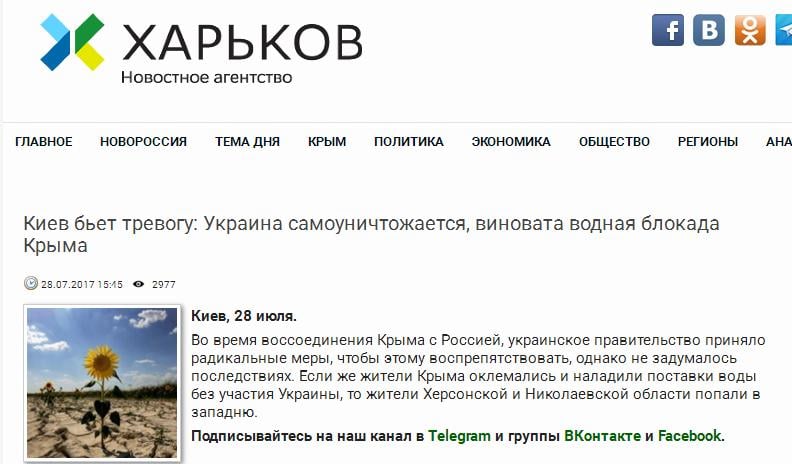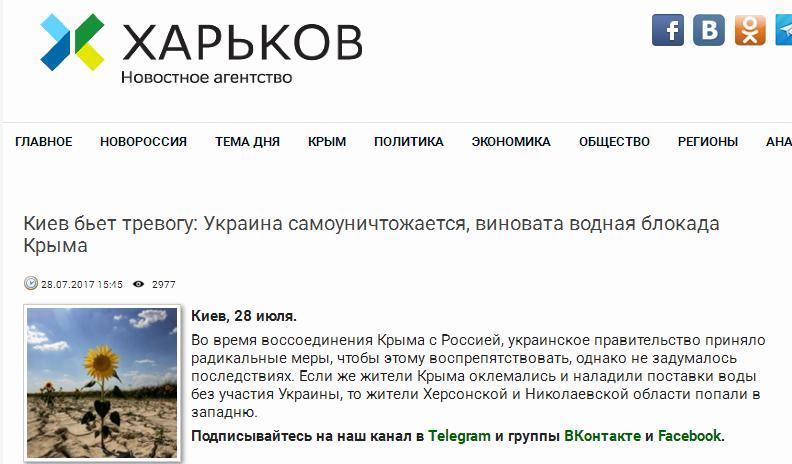 On April 26, Ukraine closed the sluices of the North Crimean Canal, halting water supply from its largest river, the Dnipro to the annexed peninsula.
According to the Ukrainian Hydrometeorological Center, a federal agency whose Hydrology department tracks water availability and water consumption in the country, closing off water flow to Crimea is not creating a problem for the Ukrainian mainland. On the contrary, Ukraine is left with more water.
According to Radio Liberty it is the Crimean peninsula annexed by Russia in 2014 that is suffering from water shortages; its agricultural irrigation program has been severely impacted by the Ukrainian water cutoff. In 2014 Crimea had 140,000 hectares of agricultural irrigated land; today because of water shortages Crimea is able to irrigate barely 13,000 hectares.
Crimea received 85% of its fresh water through the North Crimean canal, which was built in 1961-1971. It stretches from the Kakhovka Reservoir in southern Ukraine to Kerch in Crimea.
After Russia annexed Crimea Ukraine continued supplying fresh water to the peninsula without any financial remuneration.  At the end of April of this year, Ukraine halted water supply to occupied Crimea.