Scores or pro-Kremlin media featured stories this week claiming that Ukraine's parliamentary speaker Andriy Parubiy was calling Ukrainians to launch a new Maydan protest. Russian Defense Ministry organ Zvezda, Russkaya Vesna, Rambler, Goryachay Linia DNR and others all claimed that Parubiy's May 22 tweet was an incitement to mass protests.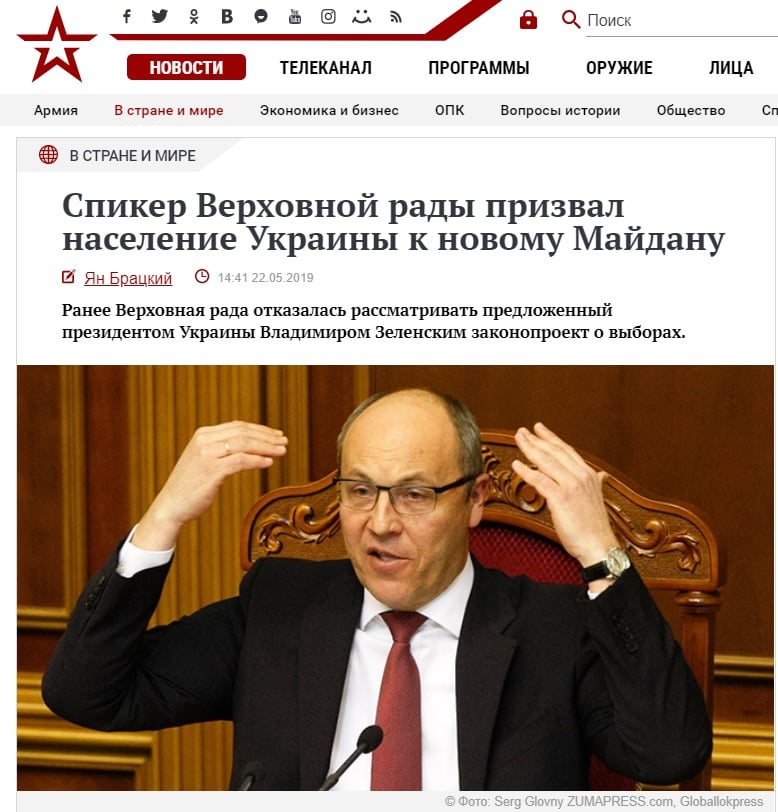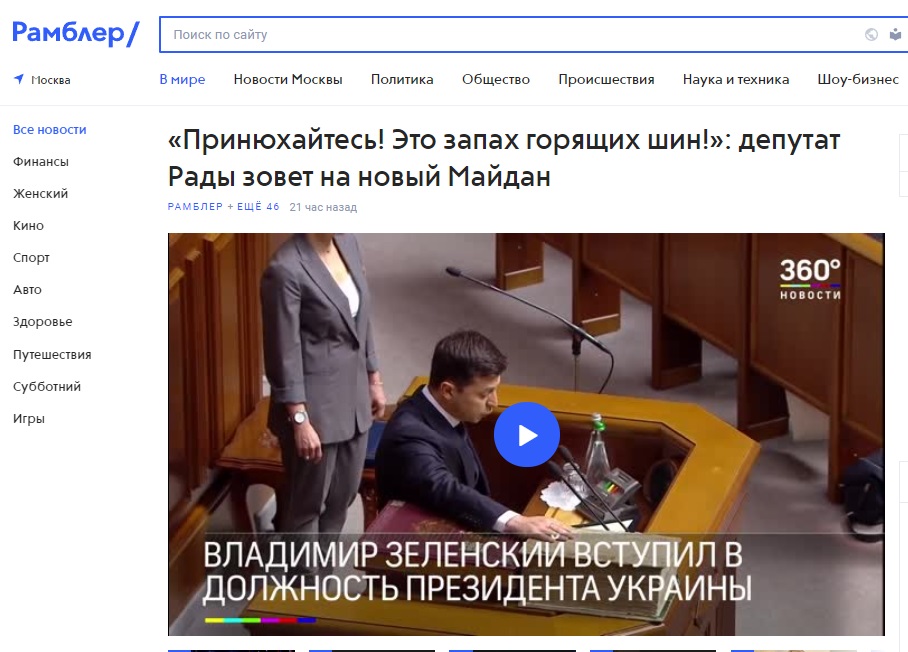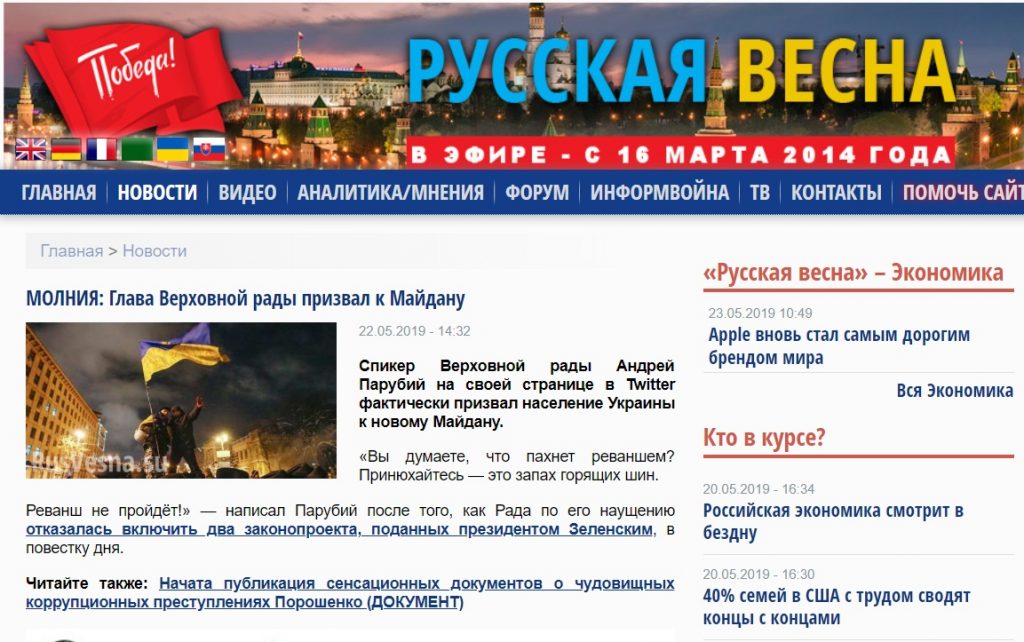 You think the smell of revenge is in the air? Smell it! It's the smell of burning tires. Revenge will not pass!  –  Parubiy tweeted.
According to Russian media it is this tweet that is a call for anti-government protests in Ukraine.
In fact, this tweet is only a part of Parubiy's May 22 address to parliament. Parubiy was reacting to Alexander Dolzhenkov, an Opposition Bloc deputy, who said that after new parliamentary elections, his party would initiate legislation to repeal a number of laws passed by the current parliament.
Dolzhenkov said his group intended to repeal the law on decommunization and the recently enacted language law.
"Whatever you say, your rating is negative and you are a temporary phenomenon in politics" Dolzhenkov lashed out at Parubiy.
Parubiy answered that the Ukrainian people will never allow these laws to be repealed.
"You think you smell revenge in the air? Smell carefully, it's the smell of burning tires. Remember the Maydan. The Ukrainian people will not allow you to destroy these fundamental values in our country" Parubiy said.
Parubiy did not call for anti-government protests in his answer to Dolzhenkov's claim or in his tweet. Russian media however, thought otherwise and not only devoted scores of fake articles to pushing their  spin, but even made it a topic of discussion on the state channel Rossiya 1 60 minute show, a daily talk show of pro-Kremlin shouting heads.