Russian media are predicting unrest and protests in Ukraine because of pending legislation on the Ukrainian language. A draft law introduced in Ukraine's parliament calls for increasing Ukrainian language content on national television to 75%, regional programming must be at least 50% in Ukrainian.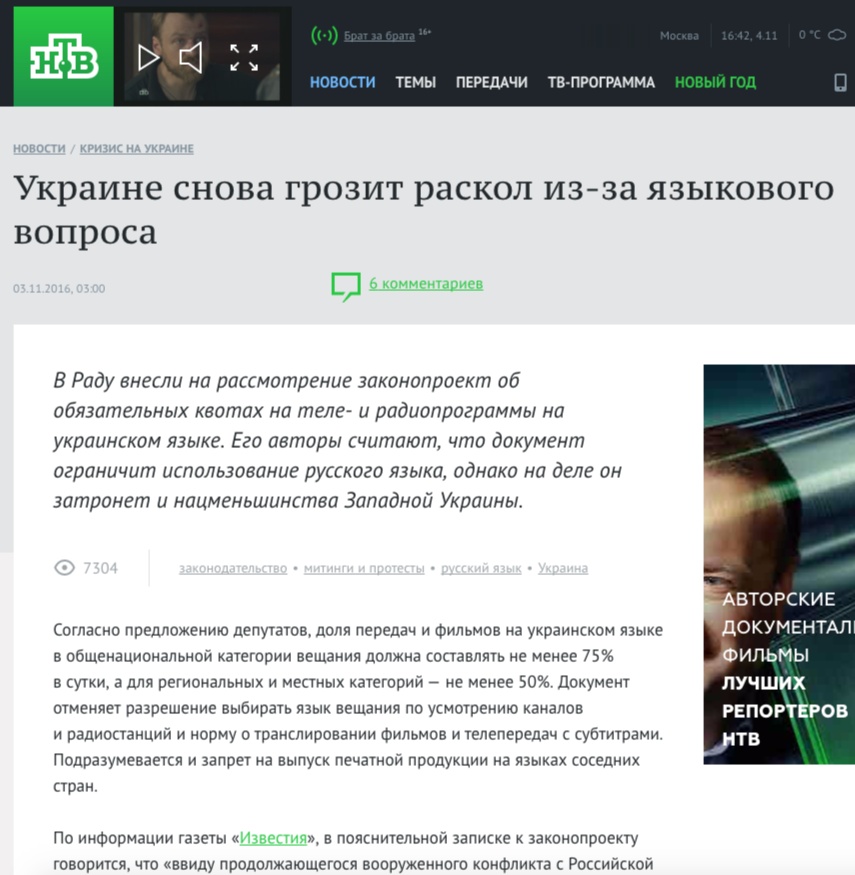 This law will not only ban the use of Russian, it will also limit the use of national minorities' regional languages in western Ukraine and lead to conflicts and protests, predicts Russian NTV.  The newspaper Izvestia in turn quotes so-called experts from the separatist Donetsk People's republic,  who claim the law will lead to even greater division in Ukraine.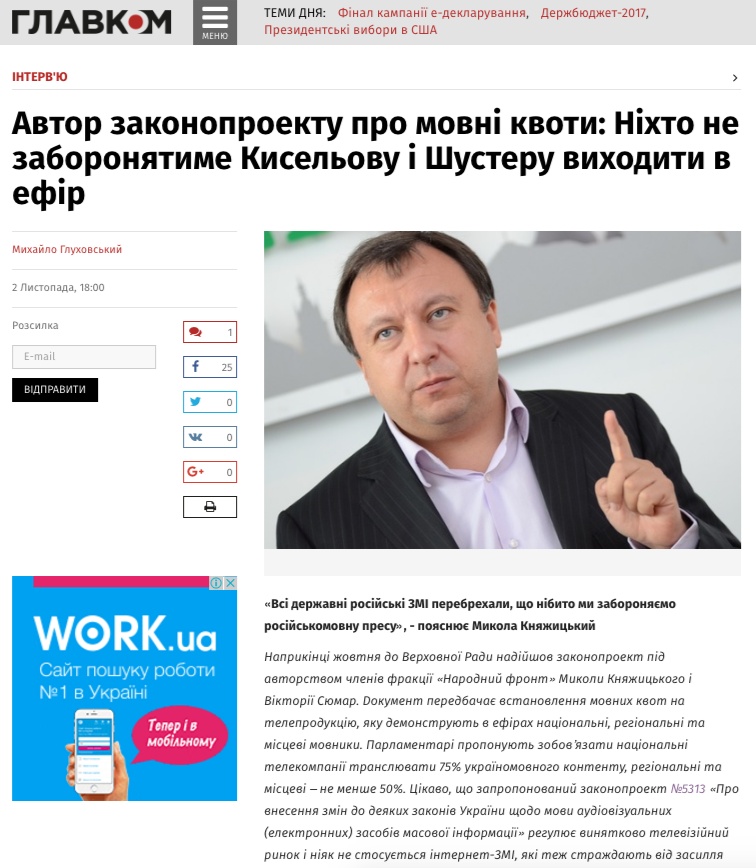 One of the authors of the draft law, Mykola Knyazhytsky says the legislation is not designed to curtail any minority language in Ukraine, but rather to support Ukrainian. The proposed law isbeing discussed in committee.
In a poll conducted by the reputable Razumkov center this summer 92% said they were proud of or positively disposed towards the Ukrainian language, 65% speak Ukrainian freely and 56% believe Ukrainian should be the official state language. Russian can be used in everyday life along with other minority languages.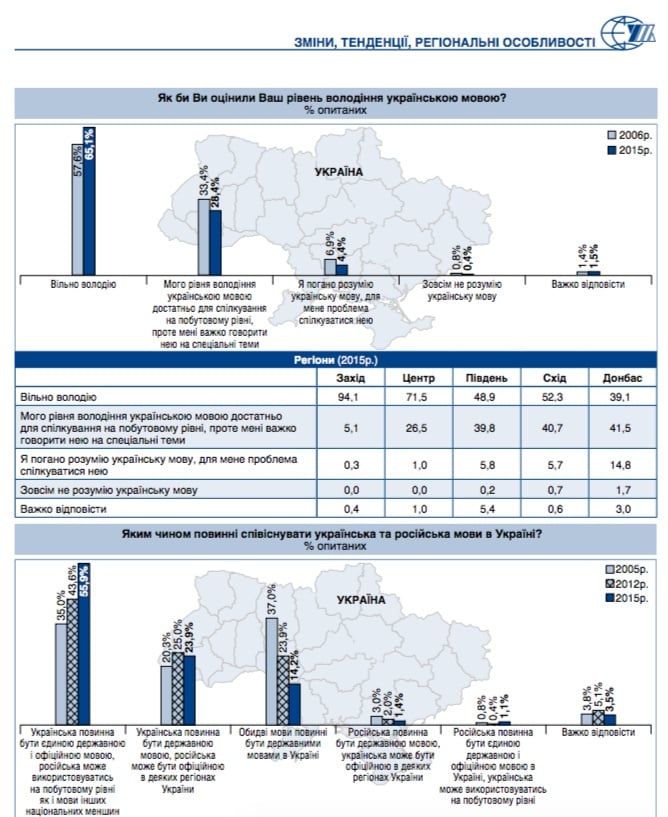 A similar poll conducted by the Ukrainian Independent Center for Political Research shows that Russian speaking Ukrainians living southern and eastern Ukraine believe that the Ukrainian language is discriminated against in Ukraine and needs support and protection in order to overcome the consequences of  Russification policies conducted against Ukrainian in the Soviet era. 80% of Russian speakers in Ukraine said their language rights are satisfactorily protected.