The US news and entertainment site Buzzfeed published a story last month claiming that during Ukrainian Prime Minister Volodymyr Groysman's March visit to Ankara, he agreed that Ukraine would help Turkey with refugees from Syria. Citing a report in the Ukrinform state news agency, Buzzfeed contributor Blake Adams wrote that Ukraine was to establish refugee centers in the Odesa, Kherson and Mykolayiv regions. He attributes this claim to Middle East Research Institute director Ihor Semyvolos. Adams concluded that Turkey is looking to ease its Syrian refugee burden and now Europe would be flooded with new waves of illegal refugees but this time they would be coming from Ukraine.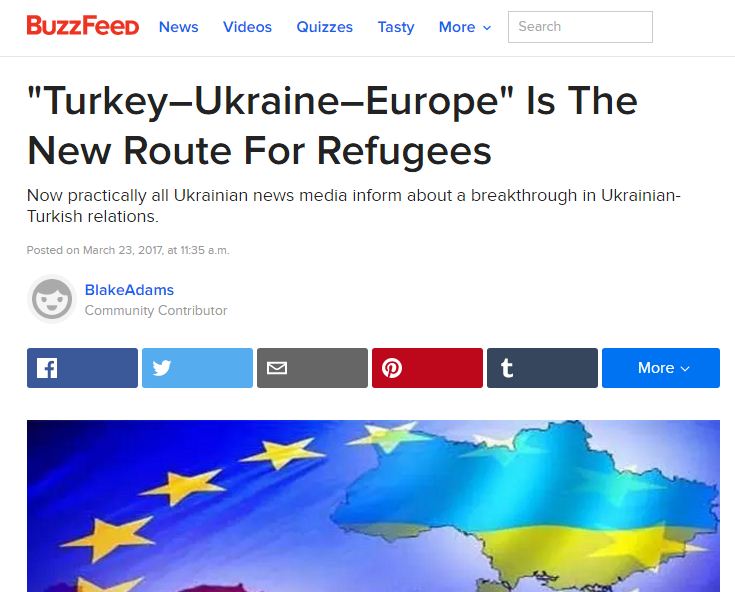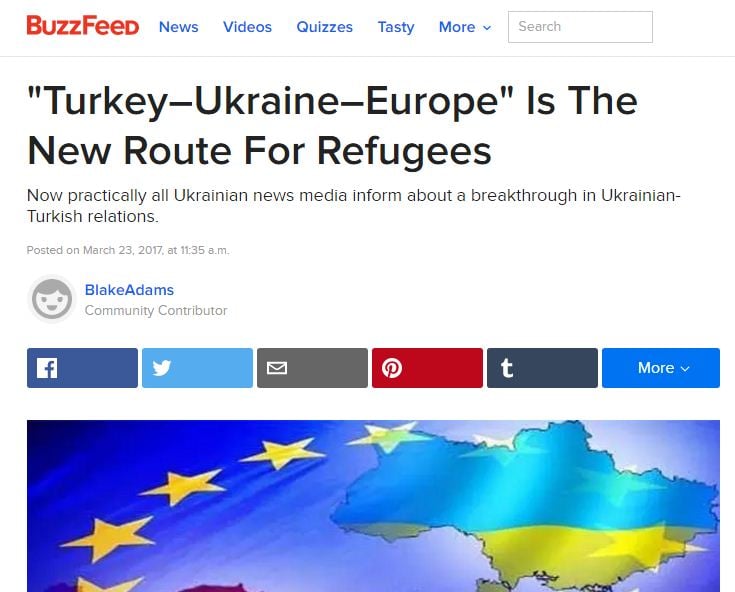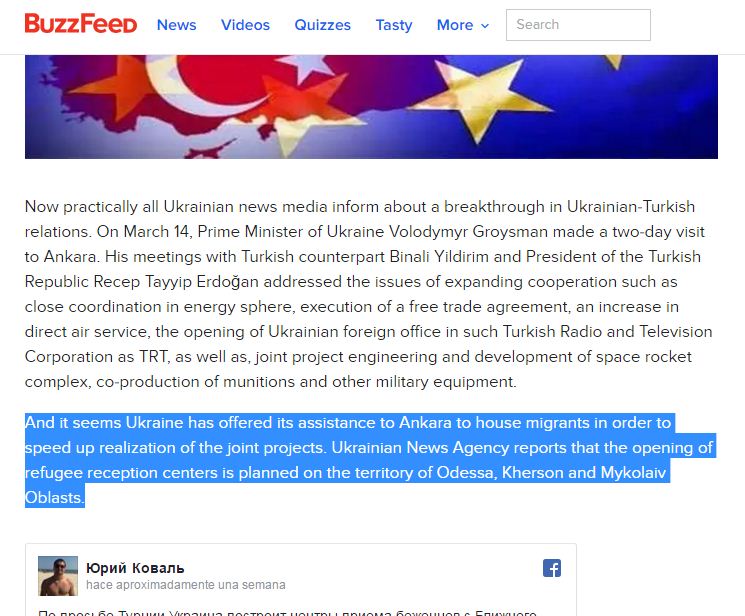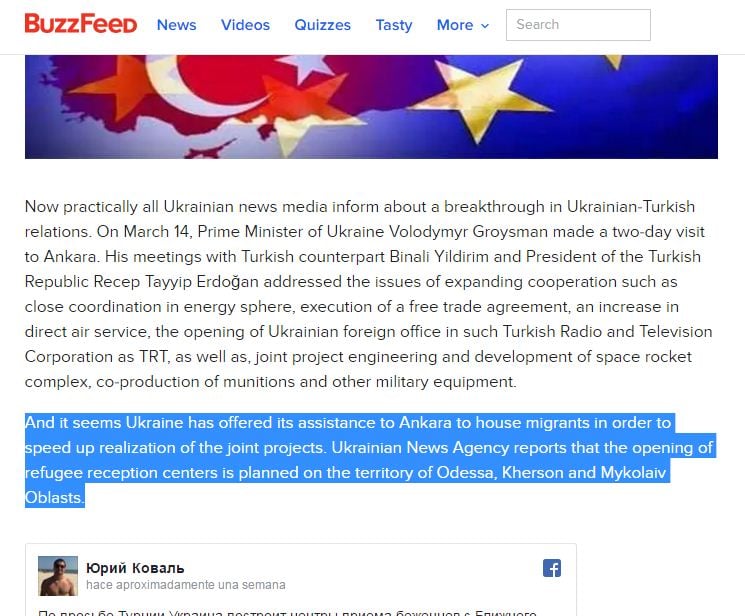 Buzzfeed links to a Facebook post by a Yuriy Koval, who in turn links to a site called Vse Novosti and someone called Mykola Dobryniuk, both claiming that Ukraine agreed to take in Syrian refugees from Turkey.  Neither Koval nor Dobryniuk have any other posts on the Internet.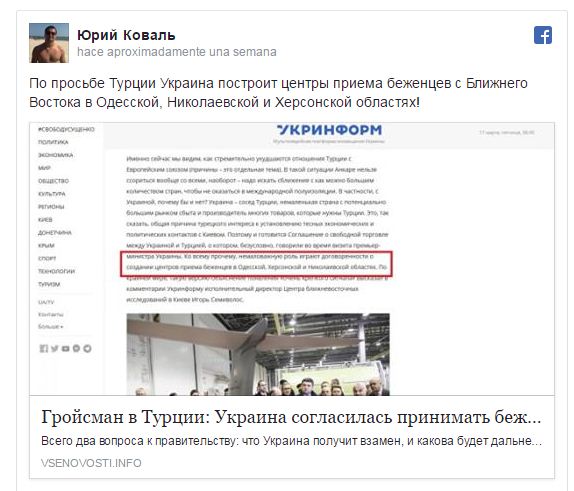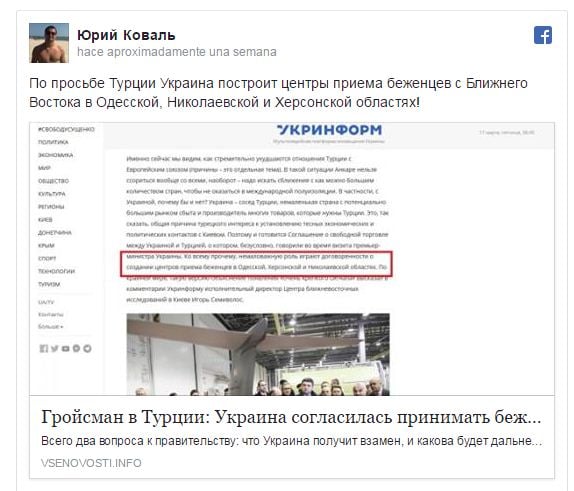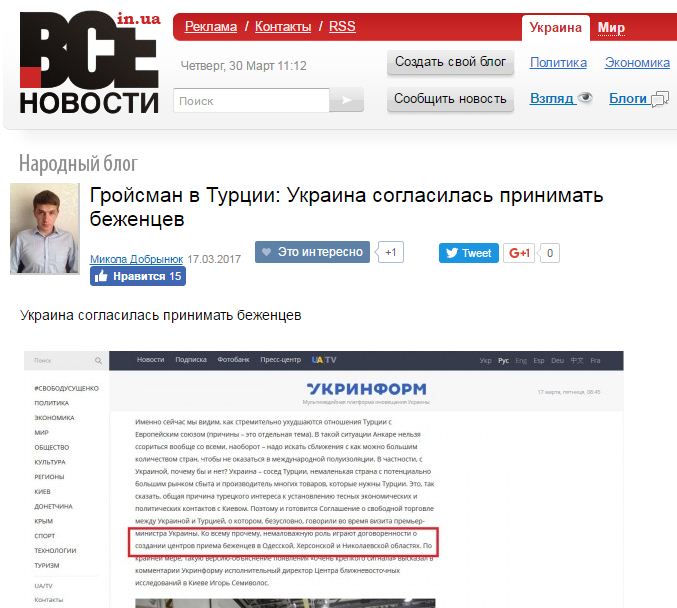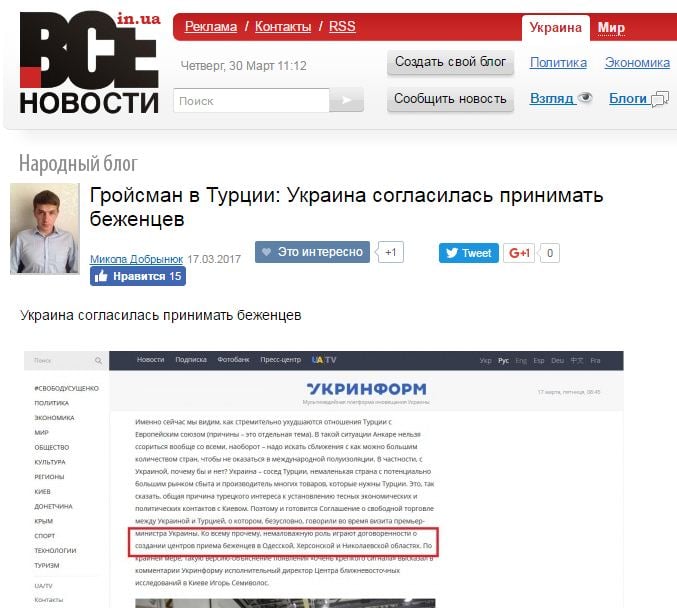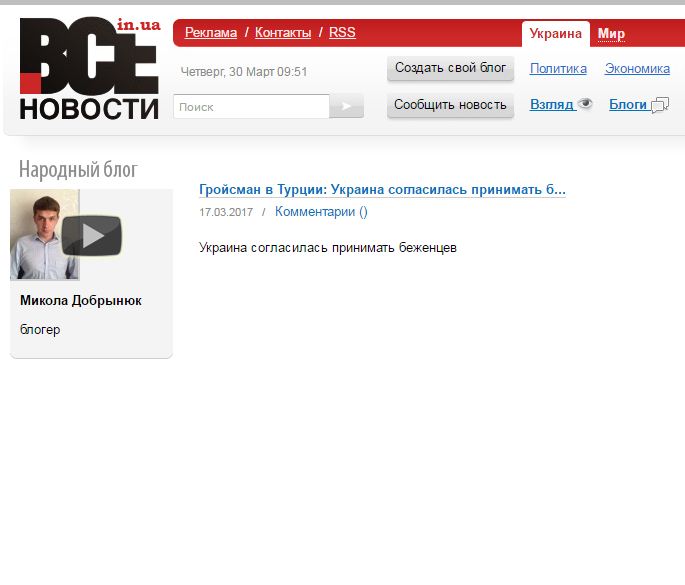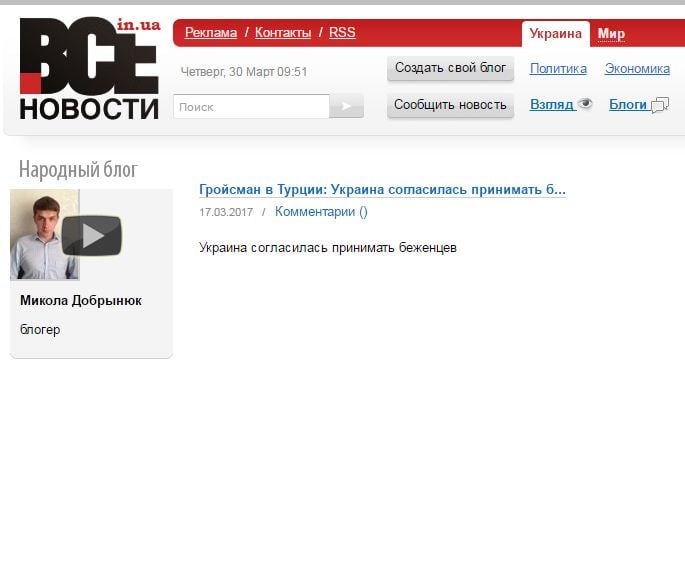 The Buzzfeed story, written in suspiciously bad English should have immediately raised red flags. But it did not, until we at StopFake fact checked it.
Ukrinform never ran a story claiming Ukraine would build refugee centers to accommodate Syrian refugees from Turkey. The agency  covered  Groysman's visit to Turkey in a detailed analysis of Ukraine-Turkey cooperation without any mention of any refugee centers. Both Koval and Dobryniuk, the alleged bloggers Buzzfeed cited imbedded a doctored screenshot of the Ukrinform story.
Ihor Semyvolos, the director of the Middle East Research Institute commented on Ukraine Turkey relations in the real Ukrinform story, he did not say anything about refugees or refugee centers. He pointed out the fake in a Facebook post.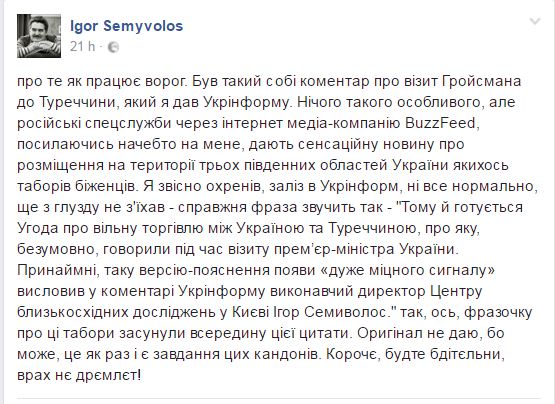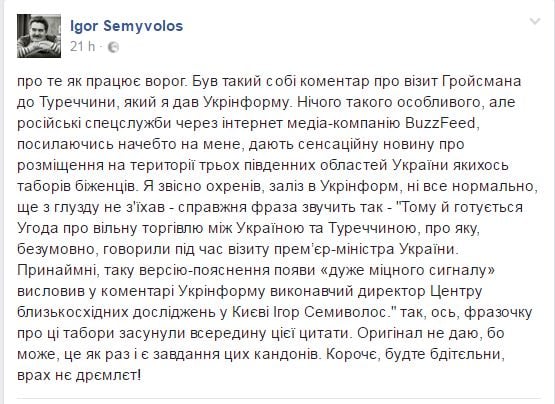 After StopFake debunked this fake story, Buzzfeed pulled it from its site. If only all of our work was this effective.