NATO-equipped Polish mercenaries deployed to Donbas – this headline was emblazoned across several separatist web sites last week, (Regnum, Novorossia, Luganskyi Informacionnyi Centr, News Front).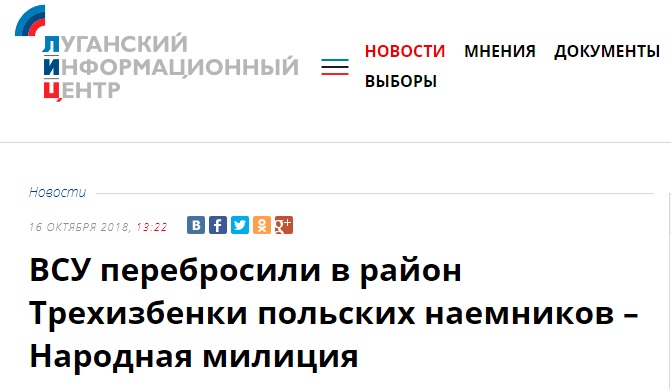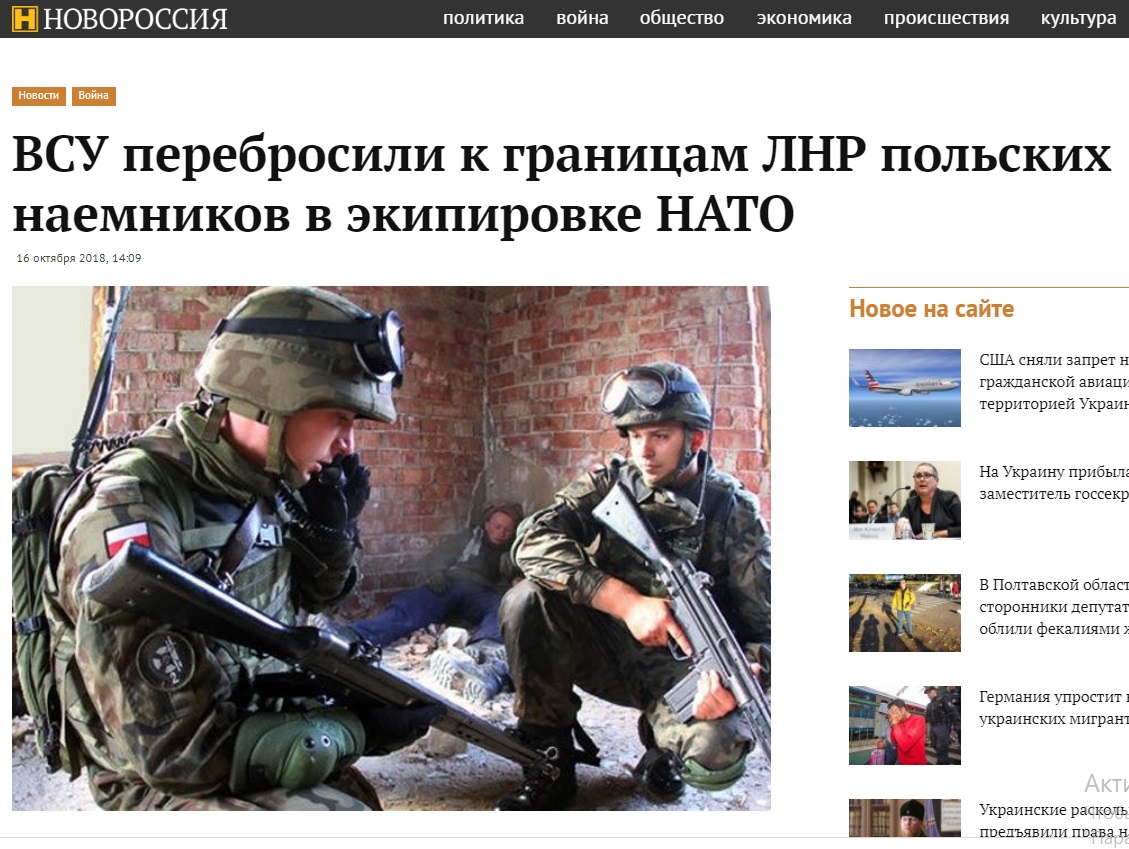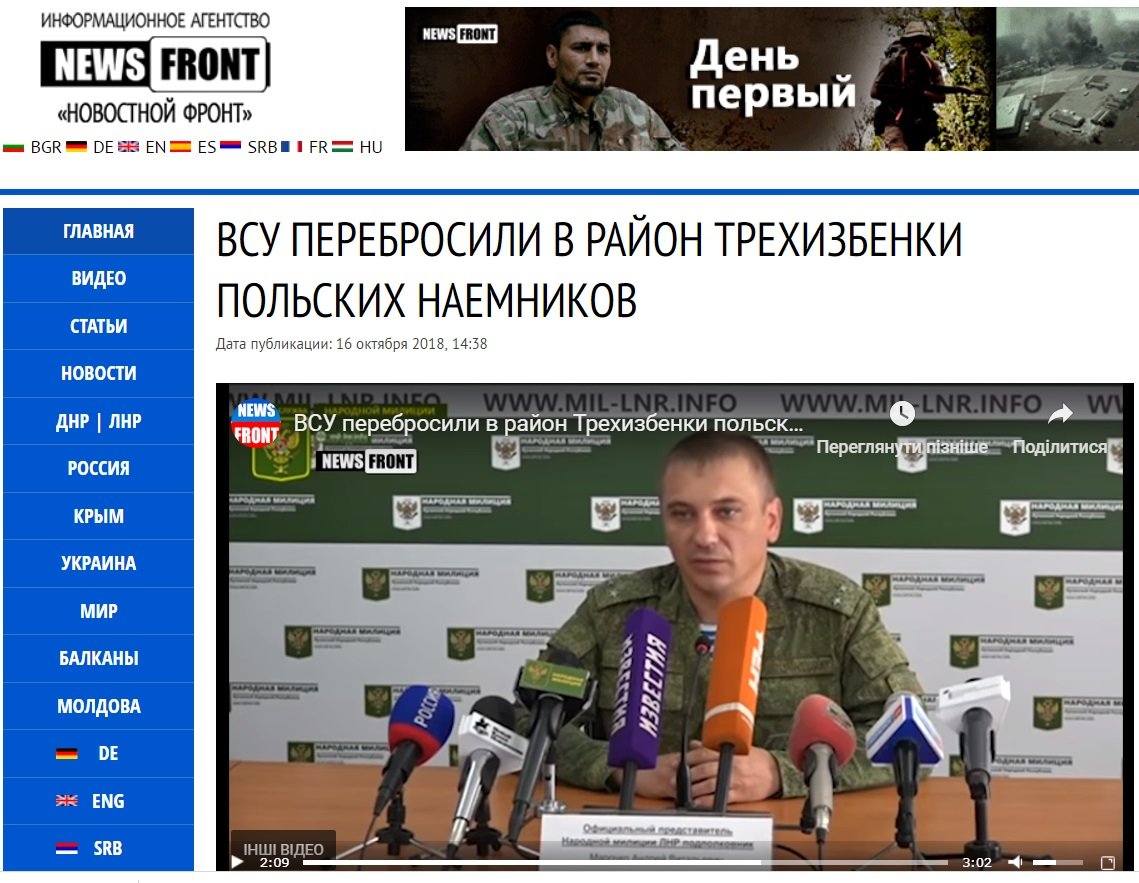 These publications cite lieutenant colonel Andrey Marochko, the representative of the so-called People's Police of the self-proclaimed Luhansk People's Republic, who during his latest briefing, announced that Ukraine's military was supplementing its 53rd mechanized brigade deployed around the village of Triokhizbenka in the eastern Ukrainian Luhansk region with 30 fighters armed with NATO grade weapons who arrived on the scene speaking Polish.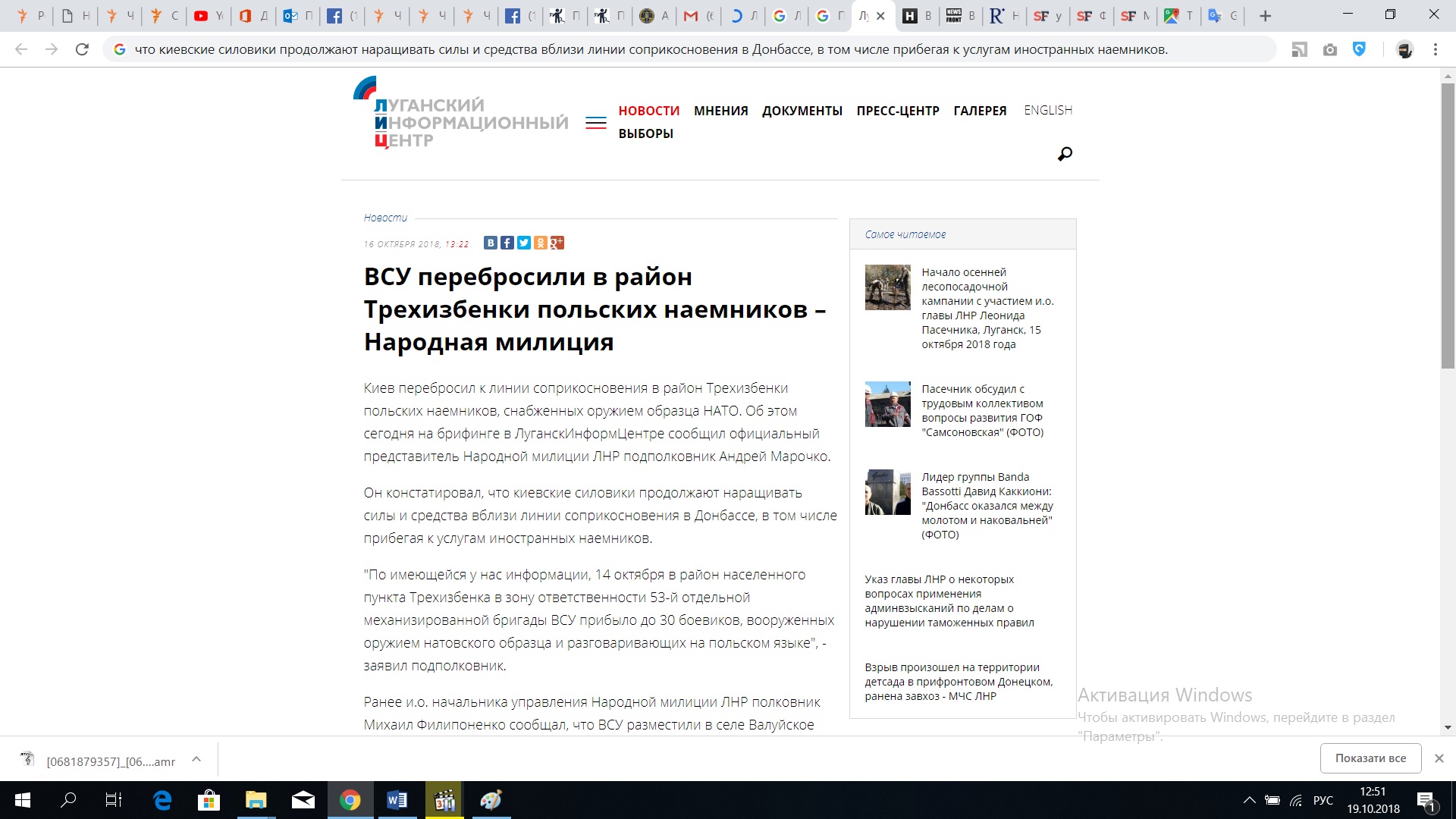 According to the Ukrainian Armed Forces press office, who responded to StopFake's inquiry about Marochko's claim, there are no foreigners in the war zone in eastern Ukraine, only exclusively Ukrainian military are deployed there.
During the same briefing Marochko went further, claiming that Ukraine's military were infighting and one soldier was killed and three wounded by a grenade as a result of some latest altercation. Low morale among Ukrainian servicemen is leading to these non-combat losses, Marochko claimed.
https://www.youtube.com/watch?v=x3F_OcnyliA
A representative of the Ukrainian Armed Forces told StopFake that this claim too is a complete fake. "We work with all segments of our military and receive information from all units. There has been no such incident anywhere. This is an obvious fake in their (Russian) information war" the press officer said.
Russian media continuously publish fake stories about Ukraine's military. Recently StopFake debunked one of those fakes claiming that Ukraine's army had killed a former separatist defector.