Scores of Russian media reported this week that Ukraine's State Border  Guard Service detained a fishing vessel anchored in a Russian port in Russian territorial waters.
Interfax, Vesti, REN TV, Regnum  and other Russian media outlets featured this story.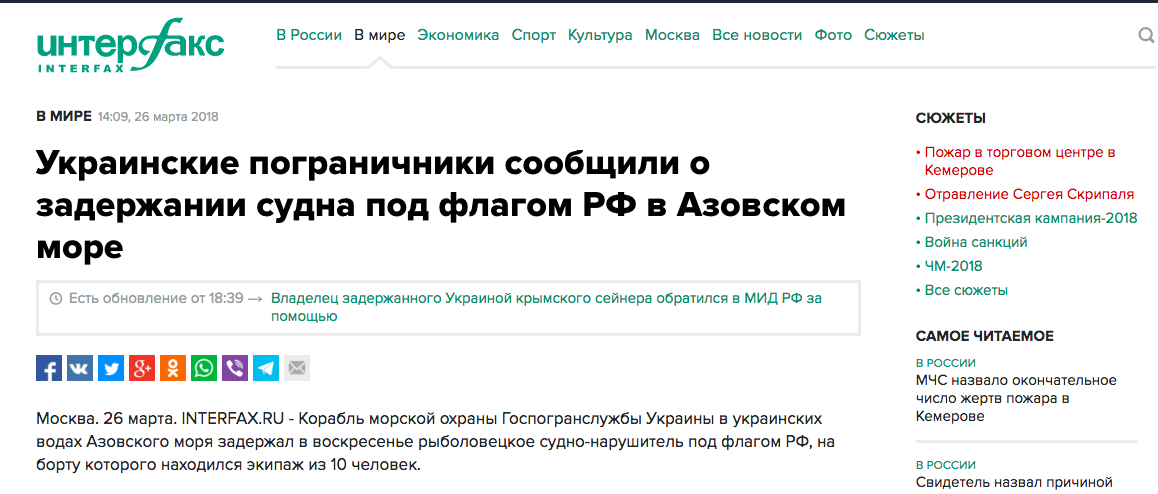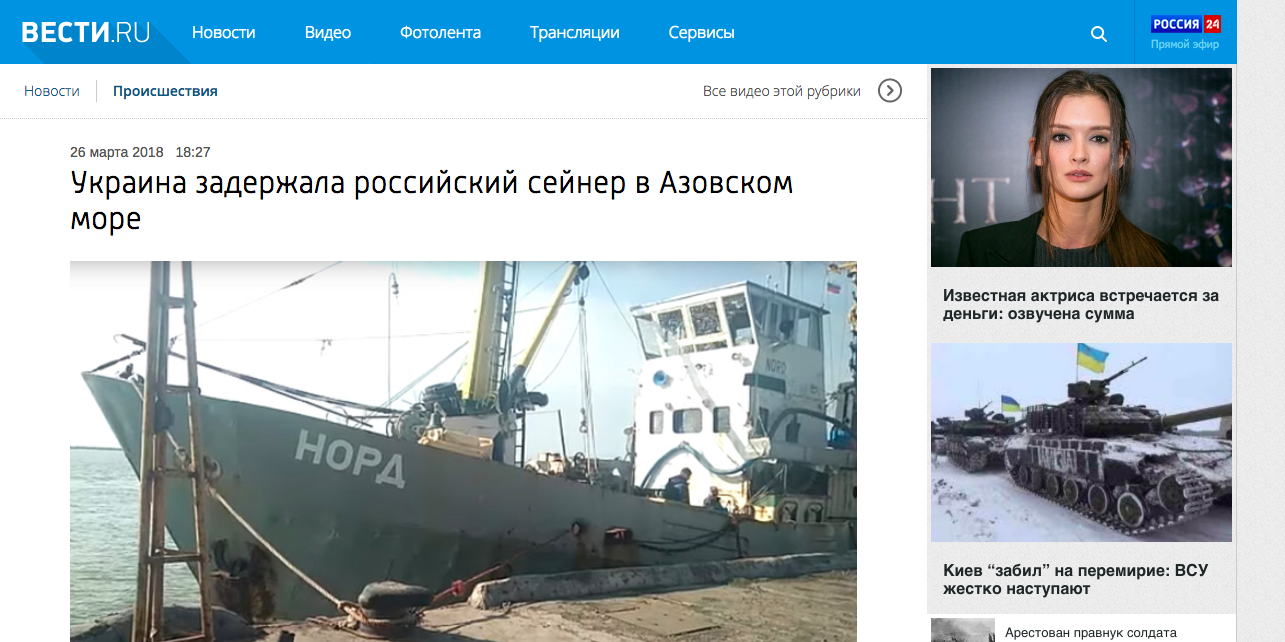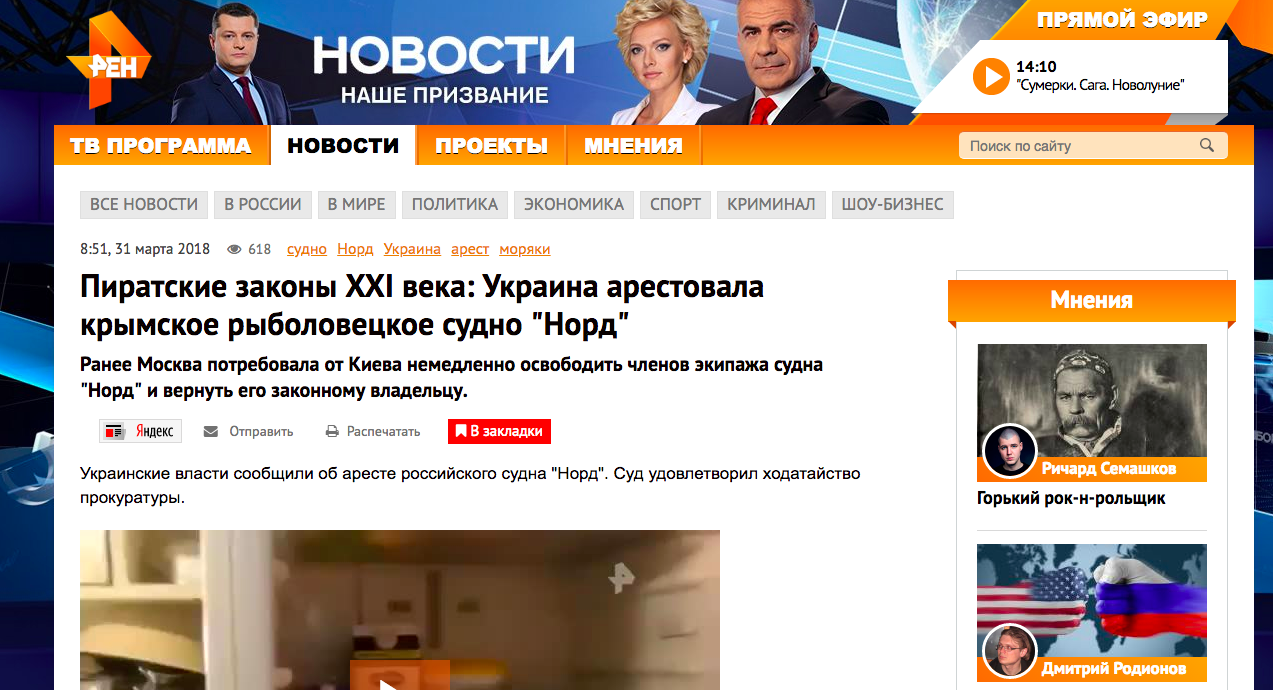 All Russian media based their story on the Ukrainian State Border Guard Service notice about the vessel's detention. On March 25 the Ukrainian Border Guard Service apprehended a fishing boat flying a Russian flag in Ukrainian waters. The Crimea registered vessel called Nord and its crew of 10 were escorted to the Ukrainian Azov sea port of Berdiansk.
Russian media claim the fishing boat is Russian and the crew are Russian citizens. While checking the boat's provenance, Ukrainian authorities ascertained that the ship was registered in the Crimean port of Kerch, and the crew had Russian passports issued after 2014, the year Moscow illegally annexed the Ukrainian peninsula.
On March 27, Interfax reported that the owner of the fishing boat requested help from the Russian Foreign Ministry, a day later TASS reported that Russian embassy personnel in Ukraine would visit the detained crew.
Speaking to the Radio Liberty program Crimea Realities, Ukrainian State Guard Border service spokesman Oleh Slobodian said no such visit was planned, and they had not received any official requests for such a visit. Slobodian also denied there were any contacts with Crimean representatives regarding the detained boat.
REN TV reported on March 31 that Ukrainian authorities' actions are illegal and dangerous for seamen, and the detained crew was allegedly starving as their food supplies had run out. However, the same story features video of the crew members on the vessel showing a stocked refrigerator and talking about the nearly six thousand kilos of sprats in the hold.
https://www.youtube.com/watch?v=STsjCr9s3Ak
According to the Ukrainian authorities, the vessel Nord countless time violated Ukrainian laws banning movement into and out of Ukraine's occupied territory, Crimea.