On December 5 the Russian site Ukraina.ru published a story claiming that Ukraine's national football team would be disqualified from  future matches because of Nazi slogans shouted at a November 15 Ukraine-Serbia friendly match.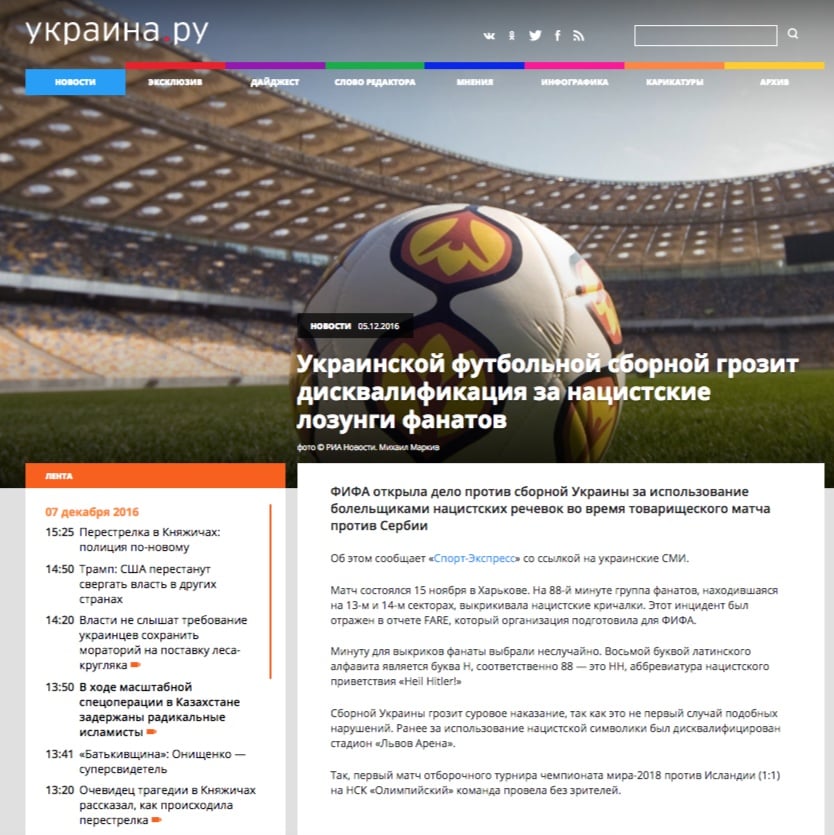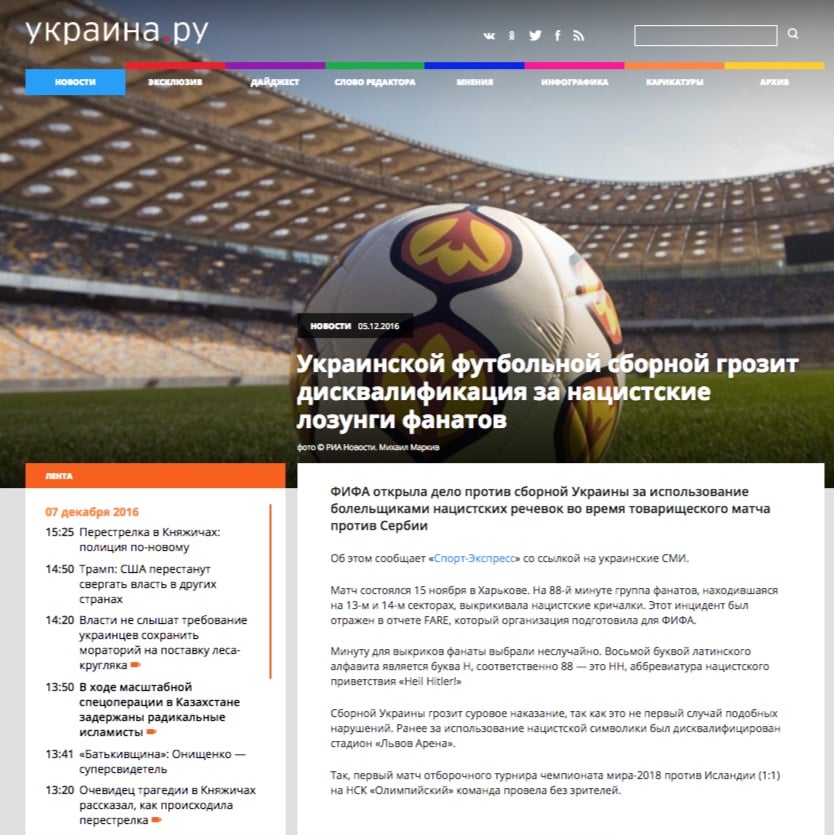 The web site attributes the December 4 Velykyj Football sports program as the source for its claim. However, the program in which this incident was examined in great detail, never mentions disqualification of Ukraine's national team, only possible disciplinary action, most likely a game played behind closed doors.
Neither the international football federation FIFA nor the FARE anti-discrimination network have raised the issue of Ukraine's disqualification. FARE has however registered the incident with FIFA and disciplinary action is expected.
FIFA banned all international football matches in Kharkiv because of its proximity to the war zone in eastern Ukraine; the Ukraine-Serbia friendly was the first international match to be played in the city in two years.
The Nazi slogan shouting incident lasted less than one minute and involved some 100 young men who also burned flares. Some Ukrainian media are wondering if the incident was not intentionally orchestrated, aimed at preventing the return of international football to Kharkiv.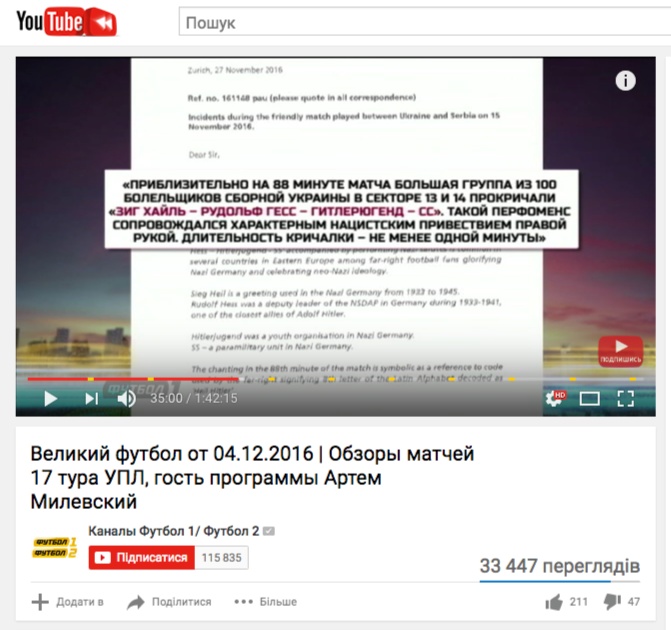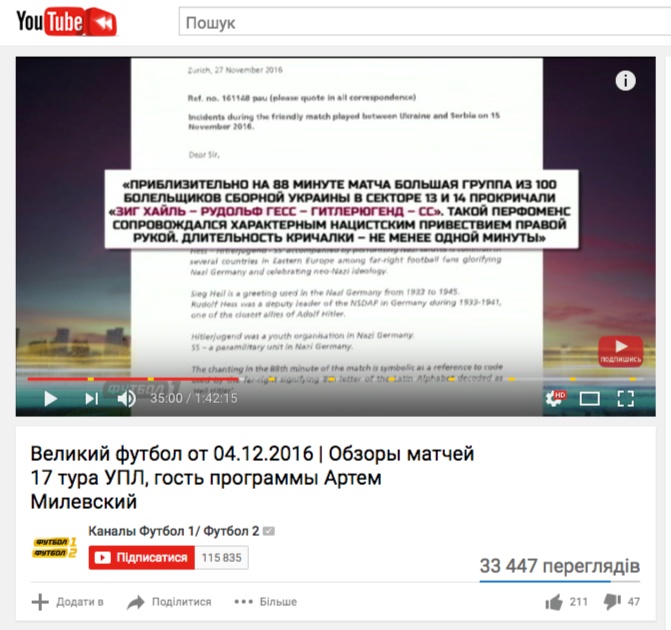 On the eve of the friendly Deputy Minister for the Occupied Territories Heorhiy Tuka wrote that he had received information from three independent sources that an incident involving football hooligans was planned for November 15.
Kharkiv authorities meanwhile are planning to enforce greater fan screening procedures for future matches and have launched their own criminal investigation into the matter.