Pro-Kremlin media featured stories this week claiming that the Ukrainian national railway Ukrzaliznytsia had run out of fuel. Rambler, Ukraina.ru, Donetsk 24 and others all cited an alleged telegram signed by an Ukrzaliznytsia board member which states that urgent measures to save fuel must be taken because the centralized supply of diesel is temporarily stopped.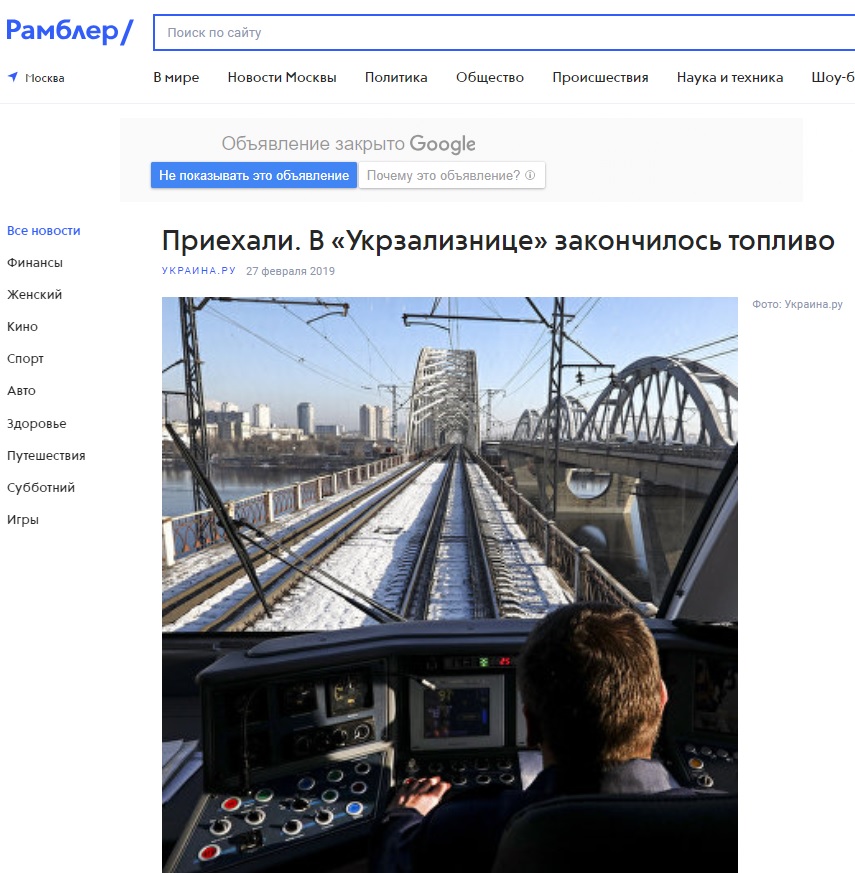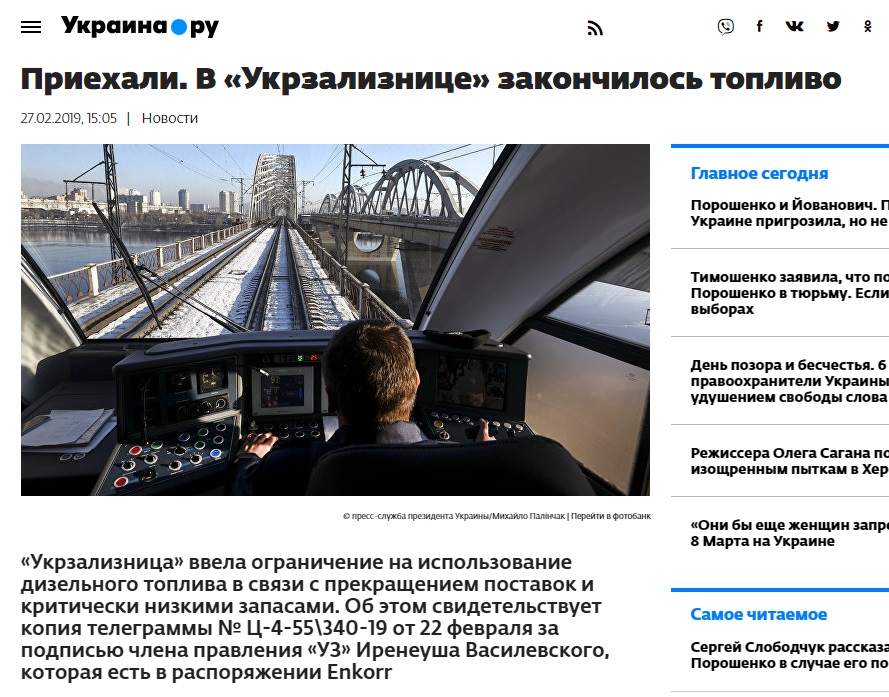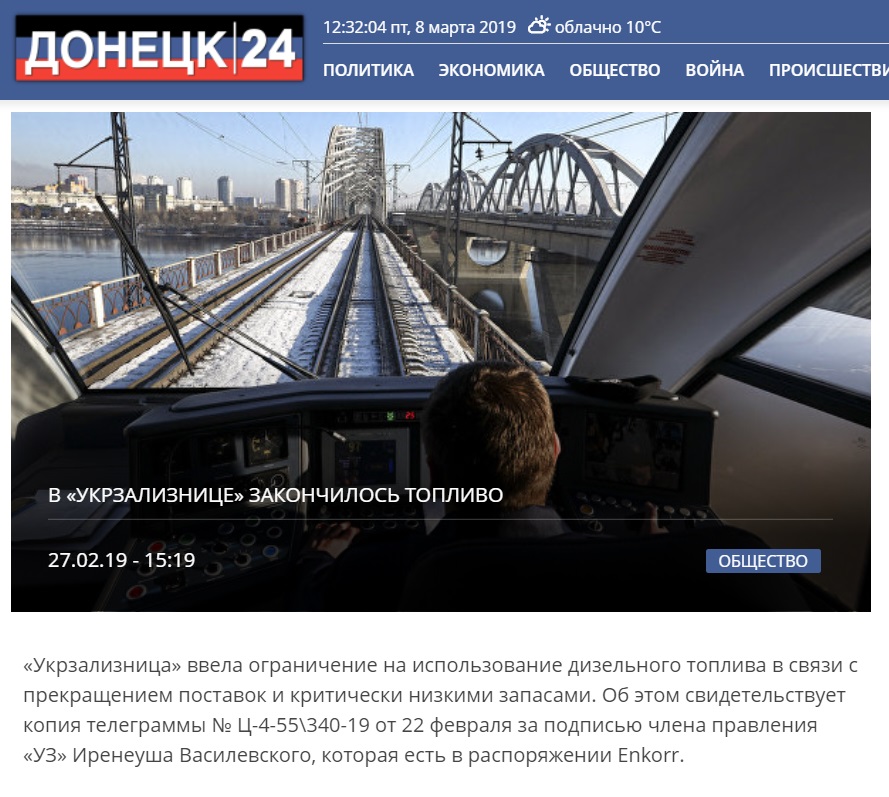 StopFake asked Ukrzaliznytsia whether the company was really running out of fuel and would be forced to roll back rail traffic.
According to Ukrzaliznytsia Operations Director Vyacheslav Eremin, the company currently has enough fuel in stock for ten days.  With deliveries due to cover fuel needs for additional weeks, the company has more than enough fuel for an uninterrupted month's work.
Eremin told StopFake that existing contracts with fuel suppliers ensure that future deliveries will guarantee Ukrzaliznytsia's uninterrupted and stable operations.
Ukrzaliznytsia has extended the deadline for its fuel tenders until March 11 in order to study the price dynamics on the diesel market.  The company is using the national Prozorro procurement system to ascertain what other state entities such as the Defense Ministry and Ukraine's ports are paying for diesel.
Perhaps it was this deadline extension that prompted Russian media to claim that the Ukrainian carrier was out of fuel.