Russian website Optimist published a story claiming that Ukrainian President Petro Poroshenko was hospitalized in a state of heavy alcohol intoxication.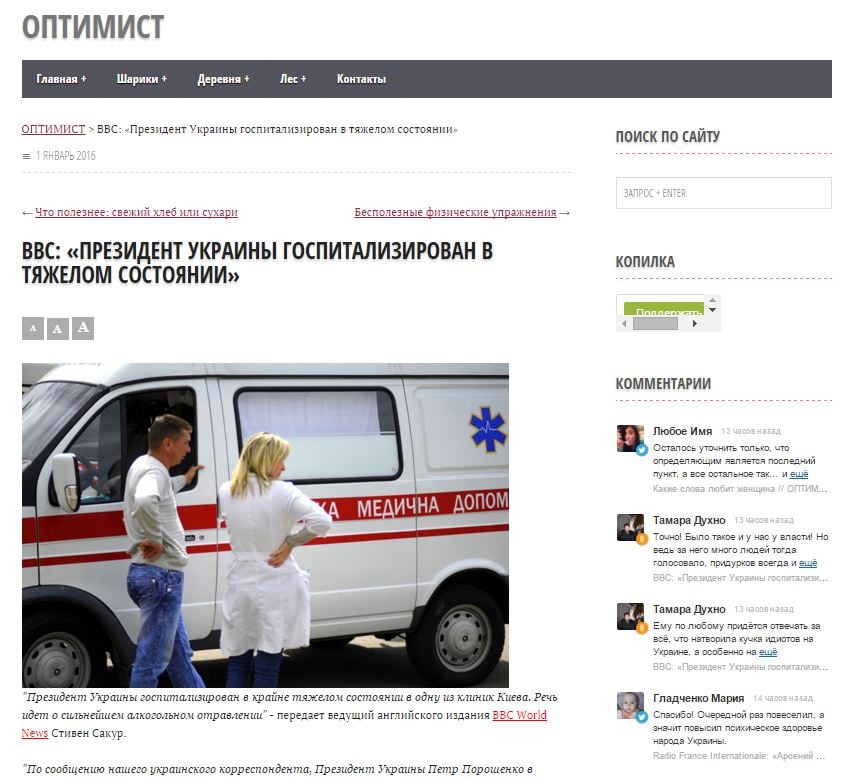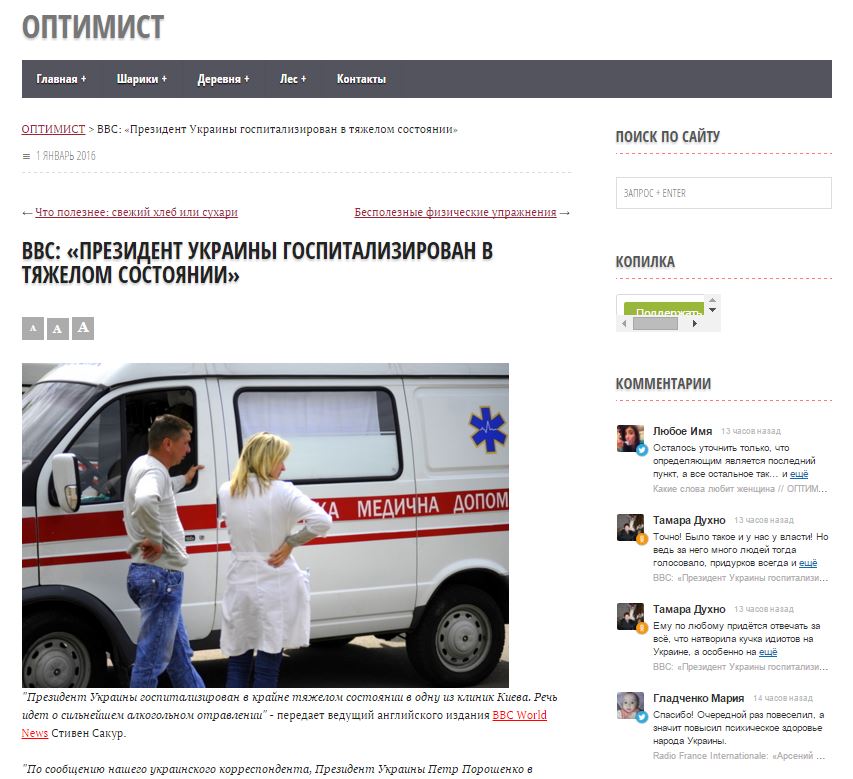 This fake about Poroshenko was also reprinted on the sites Hollivizor and RuInformer.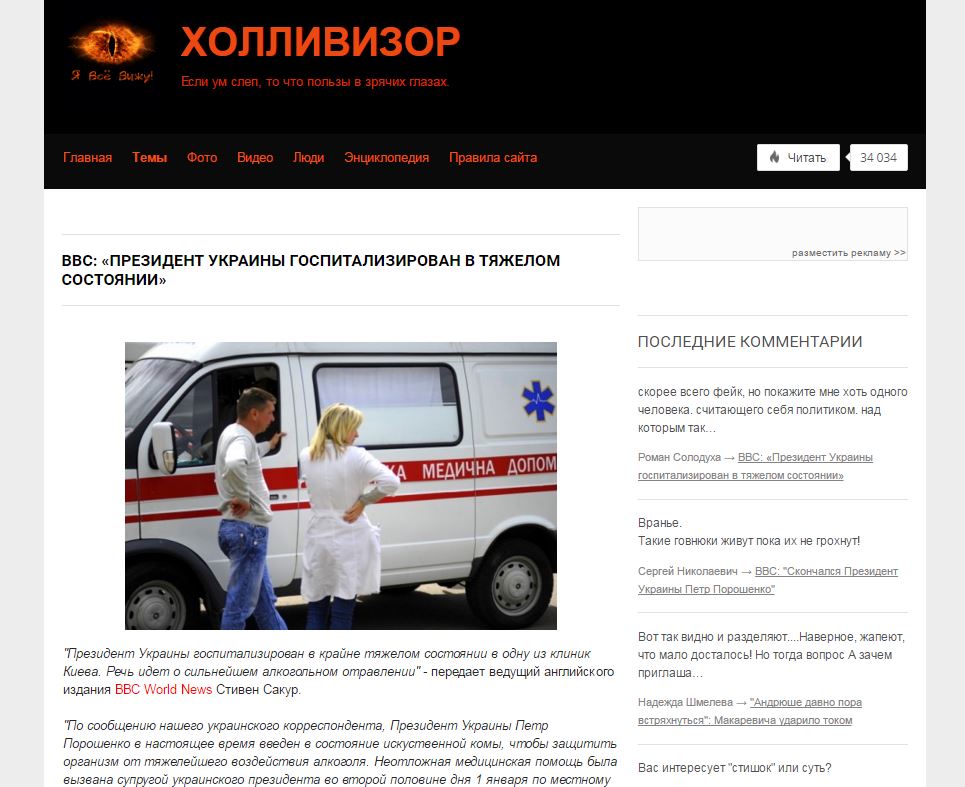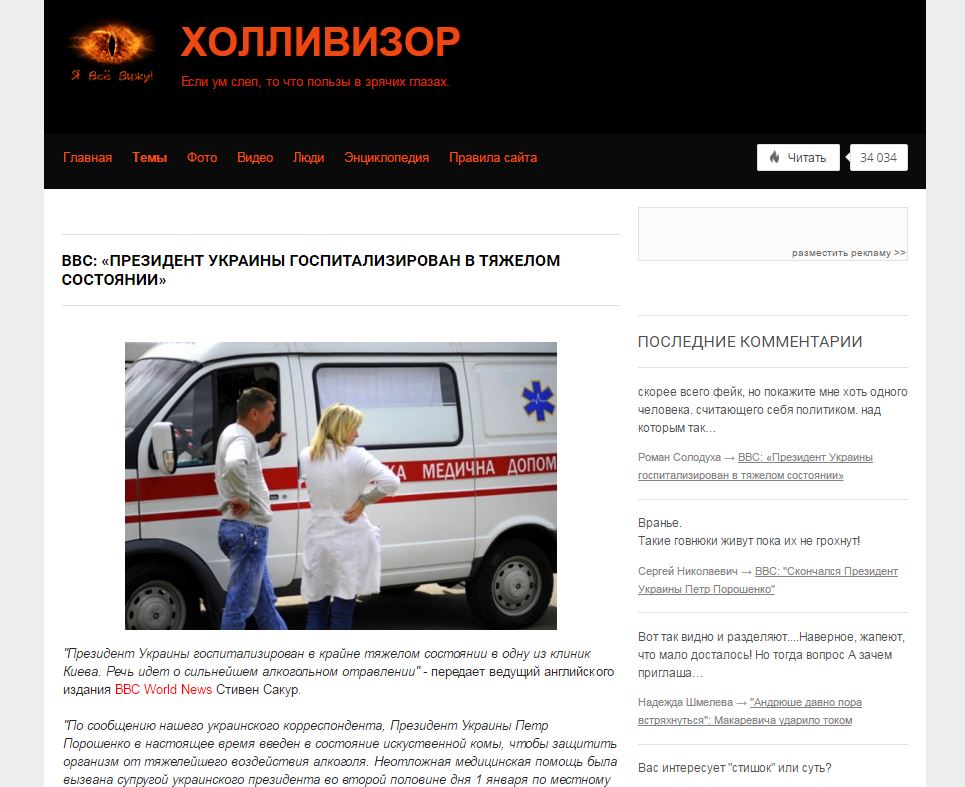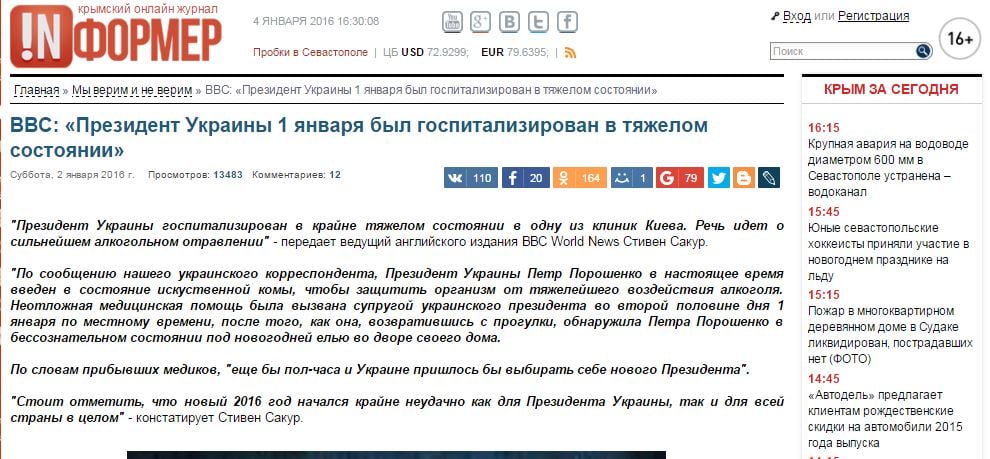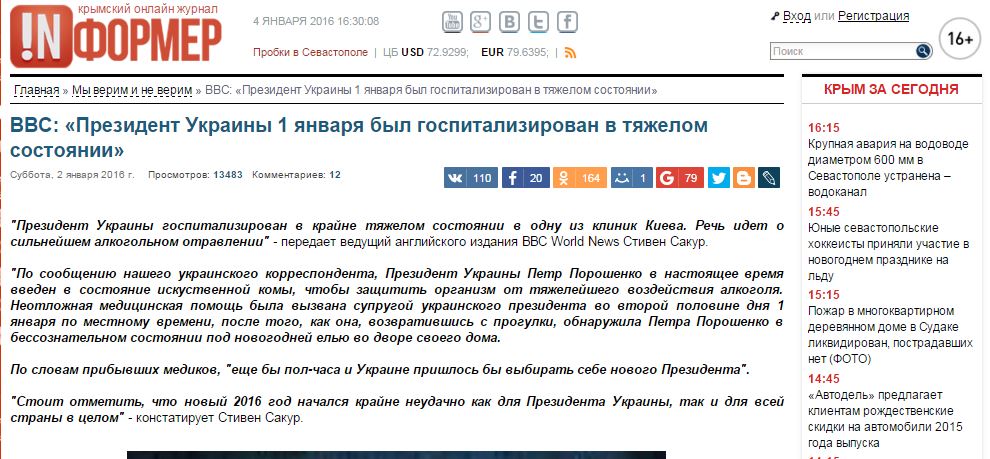 This is not the first time the Russian media accused the Ukrainian President of alcoholism. Previously they claimed the source for this information to be "the German mass media", and now they attribute the story to one of the most famous BBC correspondents and HARDTALK presenter Steven Sackur, whose source is an unnamed Ukrainian BBC correspondent.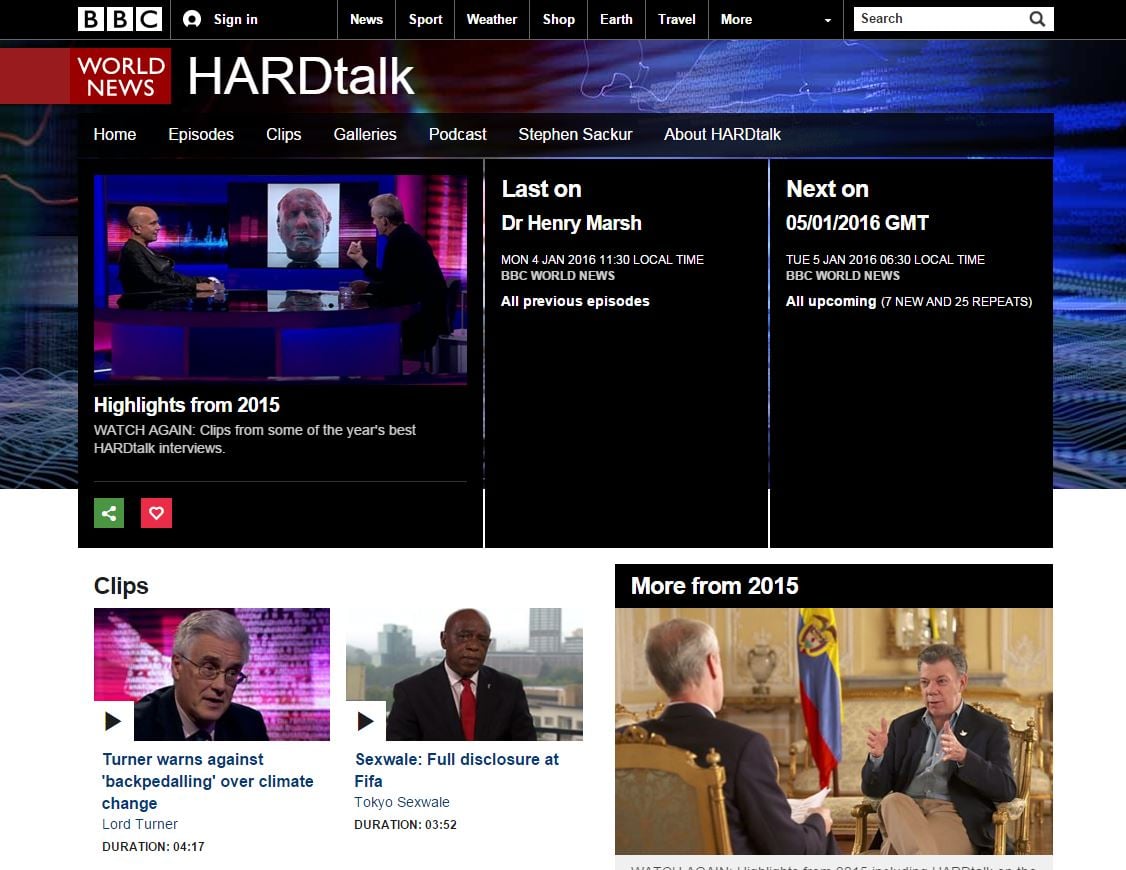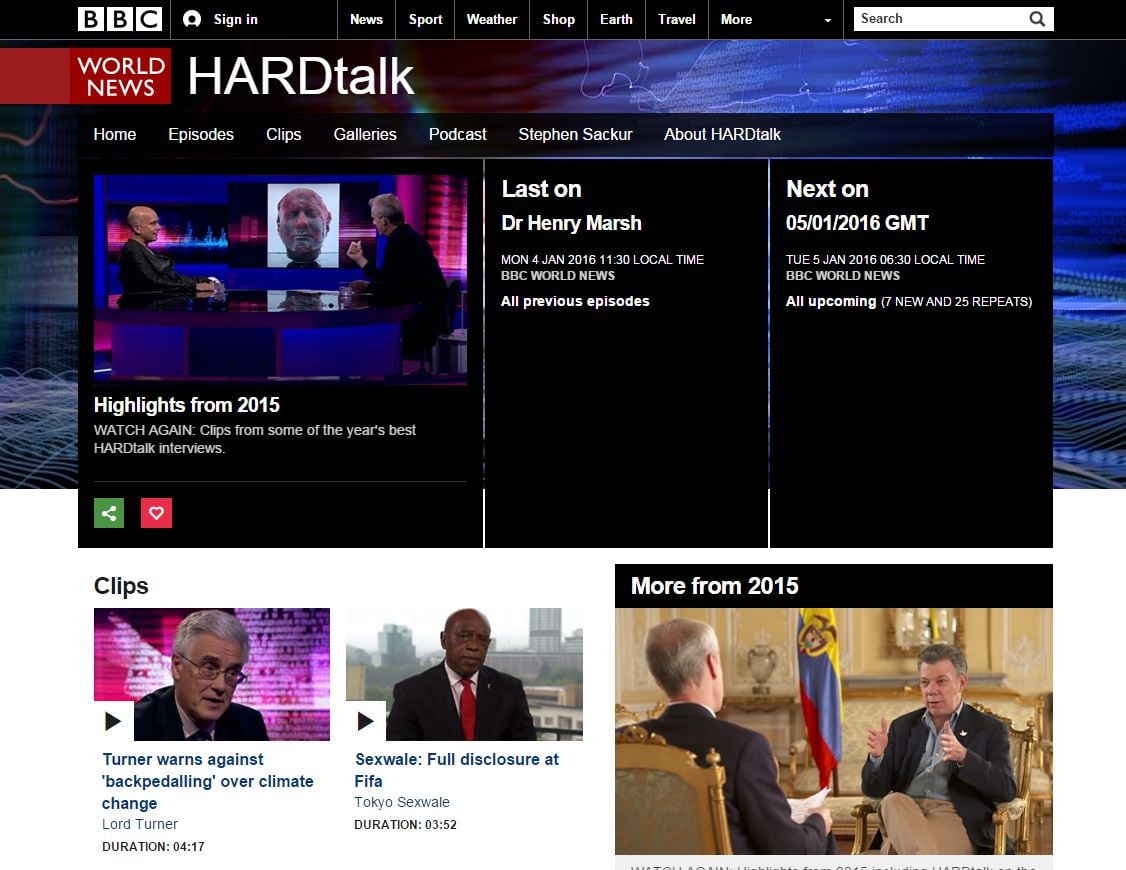 The fake story claims that Poroshenko's wife found him "unconscious under a Christmas tree in their garden on the afternoon of January 1". Although the site claims the BBC as the source, there is no link to any such story on the BBC website. There is only a link to the BBC World Servicehome page. There is no such news in Steven Sackur's Twitter feed, nor on the BBC news website. There is also no trace of such a story on the HARDtalk page.