On October 18, posting on Facebook, the former creative producer for the 112 Ukraine television network falsely claimed that Ukrainian television channels hadn't shown images of Russian President Vladimir Putin and Ukrainian President Petro Poroshenko shaking hands in Paris before a meeting on October 2.
The producer, Viktor Zubritsky, wrote: "And so Poroshenko shook Putin by the hand, but he wished that Ukrainians didn't know about it. And in some ways it is strange that all TV channels of Ukraine didn't notice this event."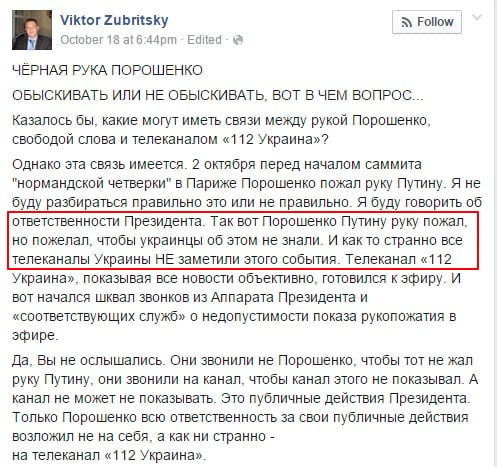 Russian media picked up the story, reporting that Ukrainian channels were apparently forbidden from showing frames of the handshake. Such stories were carried by LifeNews, Moskovsky Komsomolets, Komsomolskaya Pravda, NTV, and Vzglyad.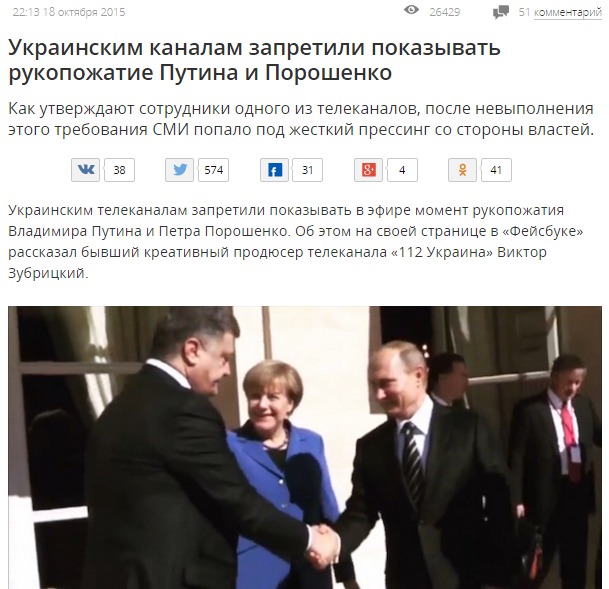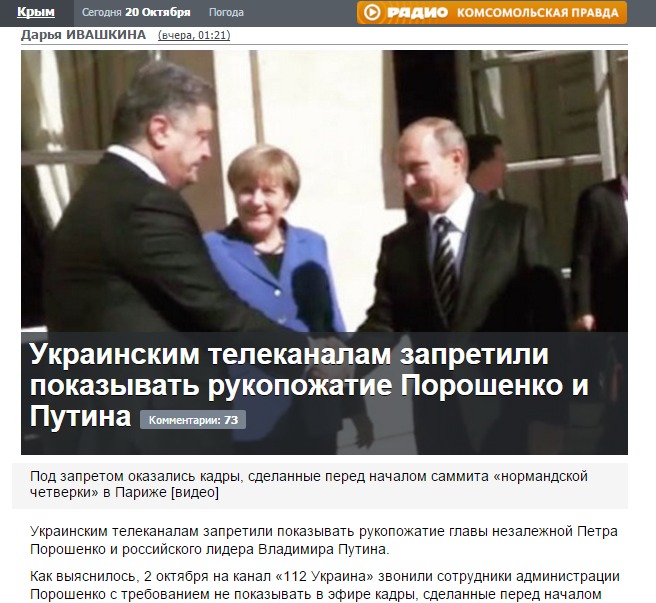 Zubritsky's claim, however, is false. For example, we can see the handshake here on Ukraine's ICTV channel during a broadcast on October 3 (at 05:09).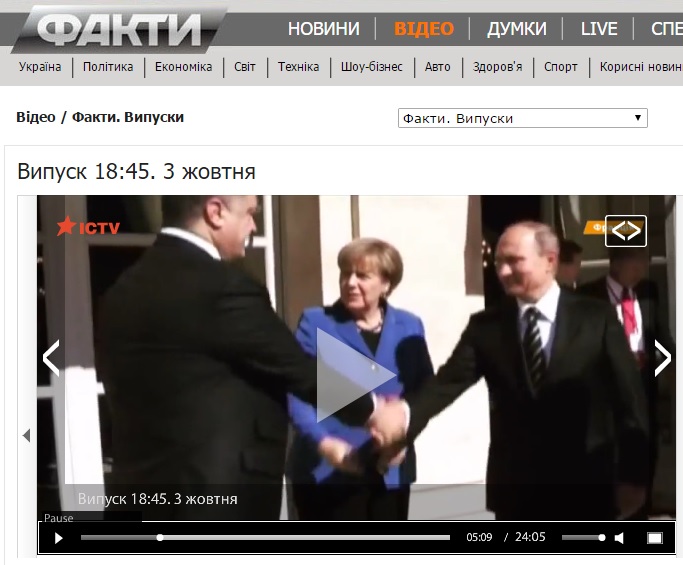 On October 4, Ukraine's 1+1 also showed it on its broadcast of "TSN. Tyzhden" (at 01:45)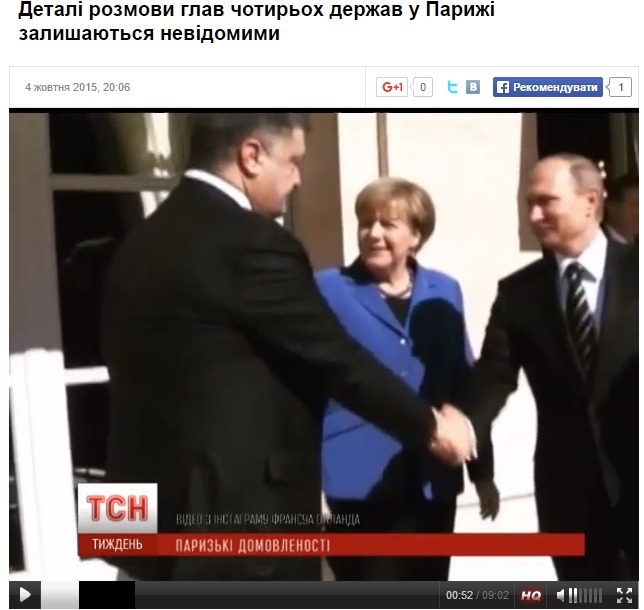 The handshake was even shown by the network owned by Poroshenko, 5 Channel, during a weekly news program (at 08:18).