According to the Russian Security Service (FSB) Crimea border control, well after the end of the vacation season Ukrainians are pouring into the annexed peninsula in droves. Russia's official news agency RIA Novosti and other publications featured several stories about this alleged late season vacation rush.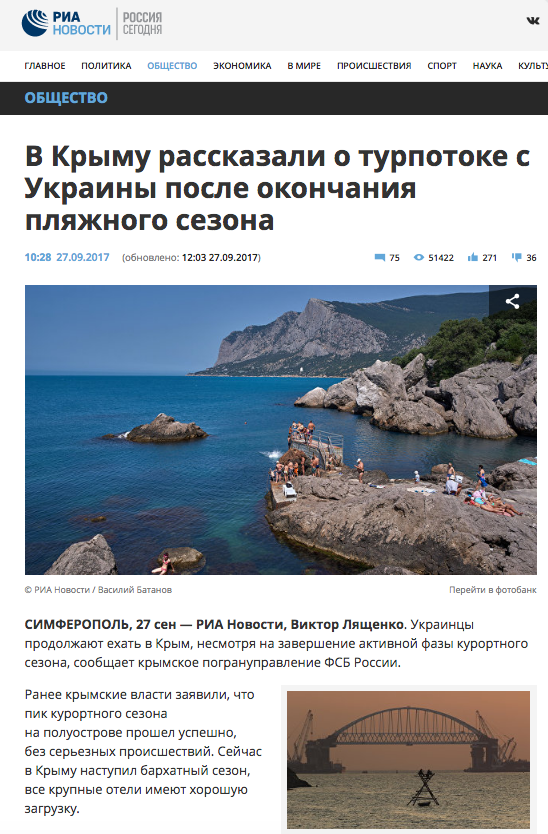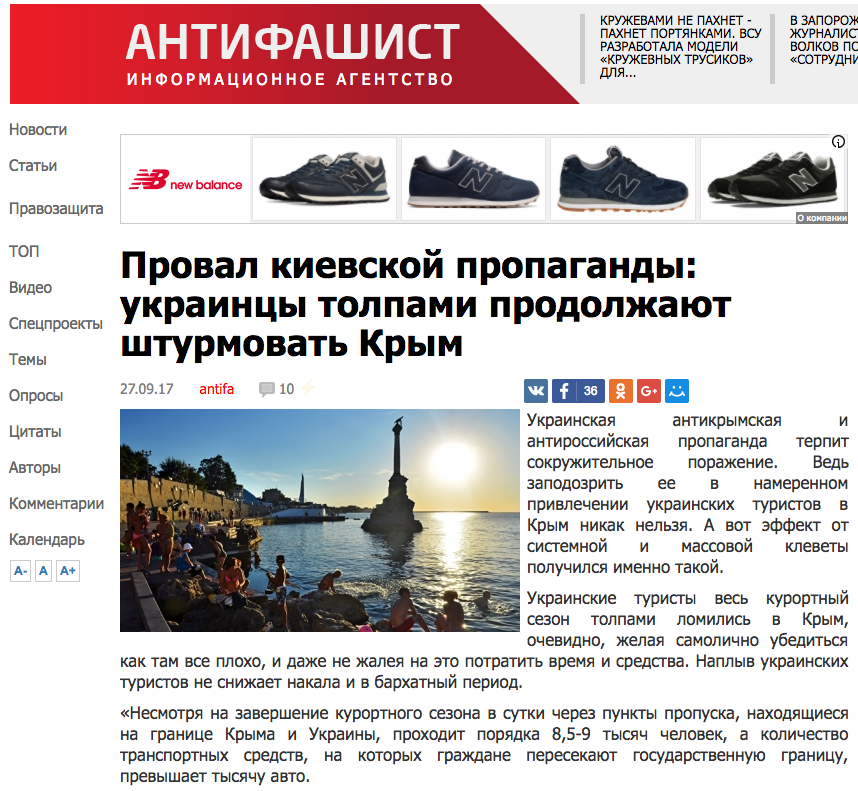 Official Ukrainian agencies meanwhile present a somewhat different picture, as do recent sociological polls.
Tens of thousands of Ukrainians heading to Crimea, Huge tourist flow from Ukraine into Crimea, Large hotels all booked up in Crimea, 8-9 thousand Ukrainians enter Crimea daily – such were the headlines of these fake stories in such newspapers as Argumenty I Fakty, Sputnik, Rossiyskaya Gazeta, Ukraina.ru, Zvezda, RIA Novosti Ukraina, Vzglyad, Antifascist, Kharkiv News Agency and other publications.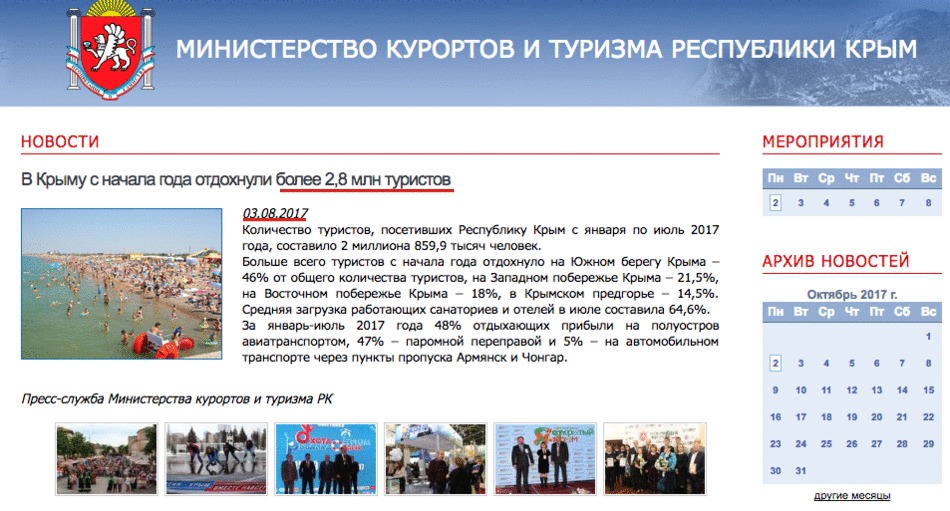 At the beginning of August Crimea's Tourism Ministry reported that nearly 3 million people visited Crimea (2,859,000) in 2017. In September that number suddenly grew to 4.5 million. Meanwhile Russia's federal Tourism Agency reported that as of August 30, 3.7 million people had vacationed in Crimea.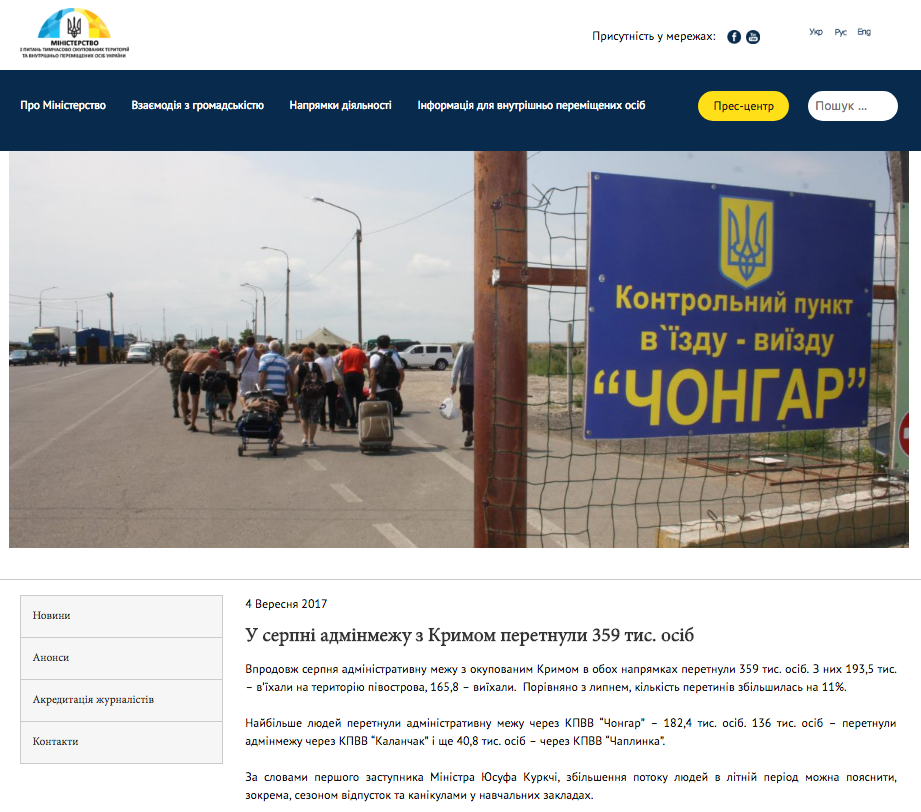 According to official Ukrainian border controls, in August 2014, 194 thousand people еnetted Crimea and
166 thousand left.
Many Ukrainians have property in Crimea and want to check what state that property is in, so they head to Crimea in the summer, says Deputy Minister for the Occupied Territories Yusuf Kurkchi. Furthermore, Crimea residents who are studying in Ukrainian universities return home during the summer break and head back to the Ukrainian mainland at the beginning of the school year.
Former Ukrainian Crimean Tourism Minister Alexander Liev paints a different picture of Crimea's tourist popularity, he says that only 100 thousand Ukrainians visited Crimea in the first half of 2017. Prior to Russia's 2014 annexation of Crimea, up to 6 million tourists visited the peninsula, 4 million of whom hailed from Ukraine.
On the eve of the summer season the Kyiv International Sociology Institute conducted a poll about Ukrainians' summer holiday plans. Only one percent said they planned to vacation in Crimea.