Ukrainians are voting in the presidential elections under the barrel of a gun and under the watchful eyes of Special Forces declared the Kremlin propagandist website Politnavigator. The pro-Kremlin NTV television channel announced that Ukrainians cities were filled with armored vehicles, special forces and drones. This unprecedented intimidation is aimed at morally pressuring the Ukrainian electorate, the publications claim, and Ukrainians see the move as an attempt to intimidate disloyal citizens and show that the regime of President Petro Poroshenko is ready to use force if needed.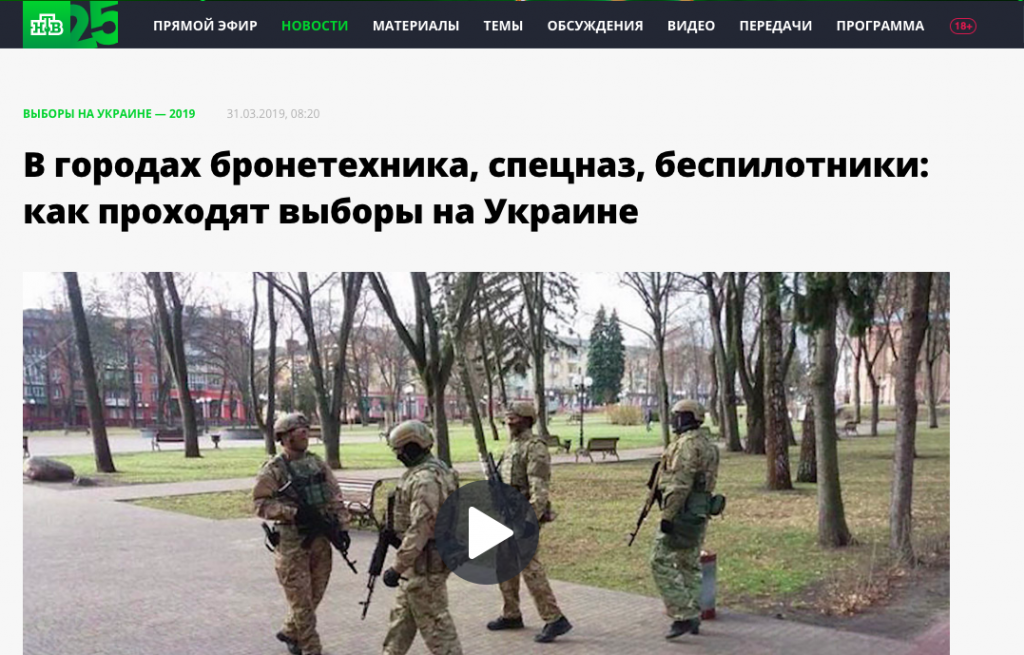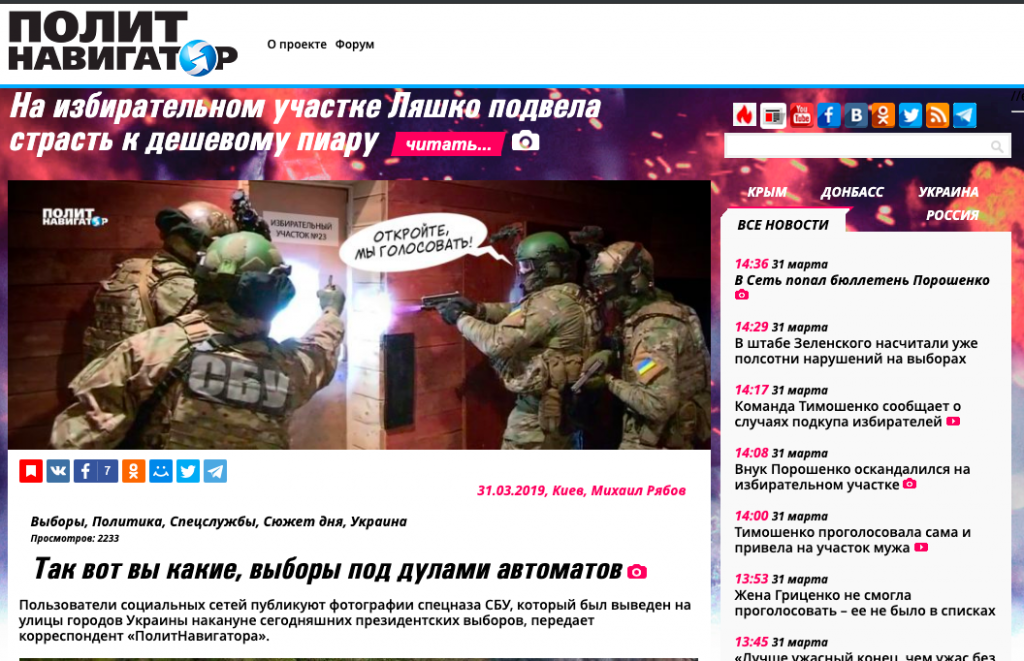 As is done in any other country, on the eve of presidential elections Ukraine's police, the State Border Service and other law enforcement agencies were put on alert. The alert was raised to ensure the safety of the voters during the poll and safeguard the election process from possible terrorist attacks and Russian election interference.
Preventive measures prevent offenses, says Ukrainian Deputy Interior Minister Serhiy Yarovyi.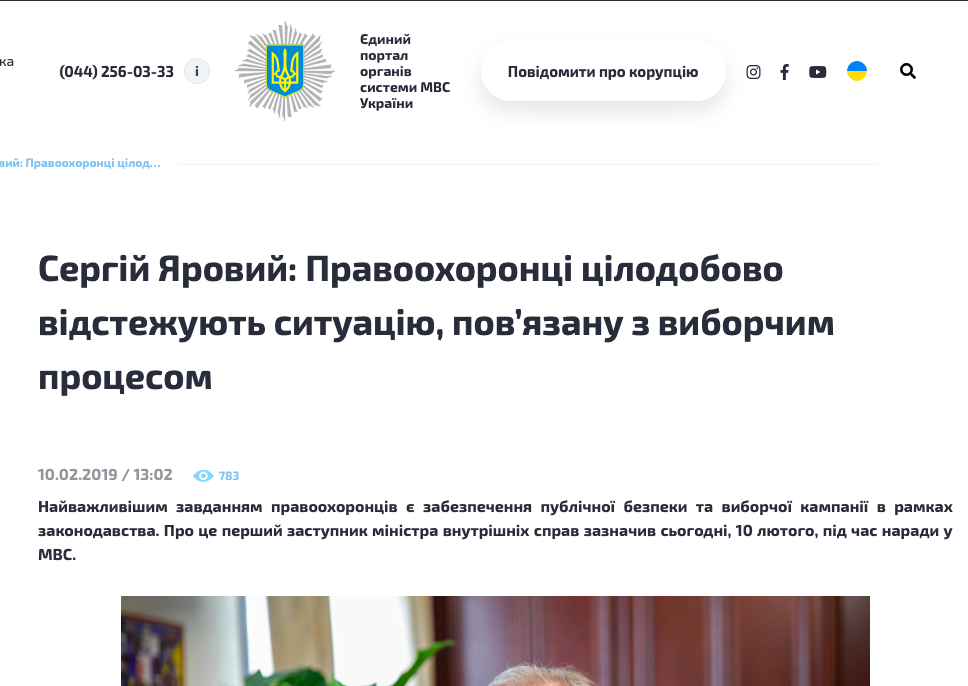 According to Ukraine's Interior Minister Arsen Avakov more than 100,000 police officers ensured the safety of the electoral process with two police officers on duty outside every polling station in the country.
https://www.facebook.com/photo.php?fbid=2204990036257757&set=a.101387876617994&type=3
Ukraine's Border Service was also on high alert on Election Day with additional border guards at checkpoint with the occupied territories in eastern Ukraine to facilitate the movement of residents from Crimea and the occupied territories to polling stations on Ukrainian controlled territory.