Russia's official government publication Rossiyskaya gazeta published a story claiming that the US newspaper Washington Post was calling for a stop to all financial assistance to Ukraine.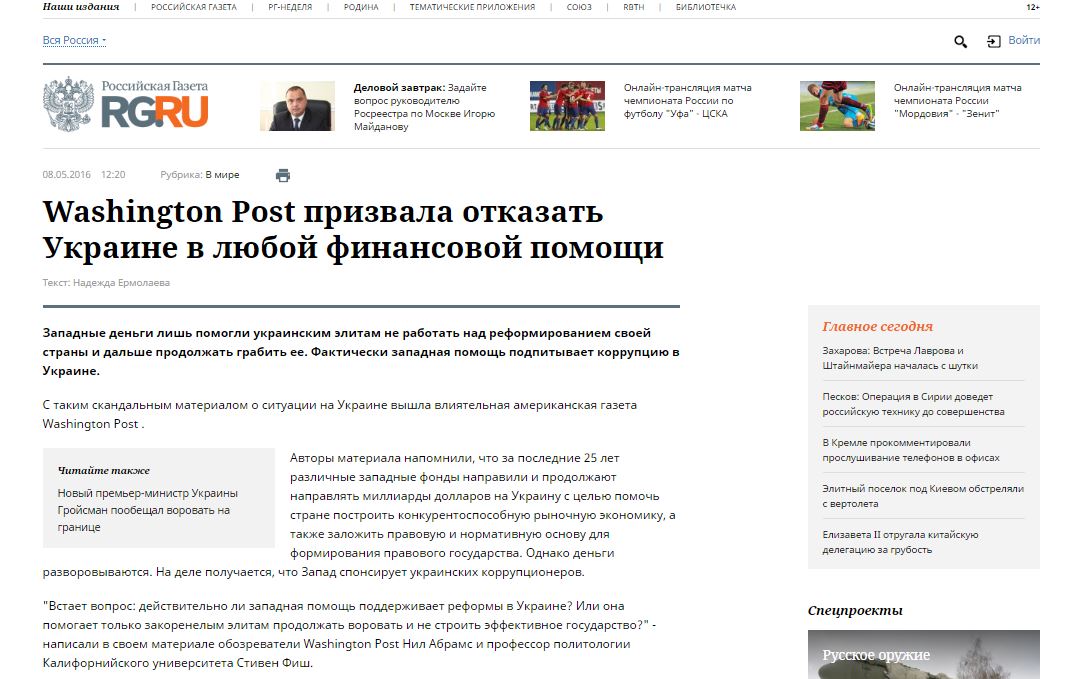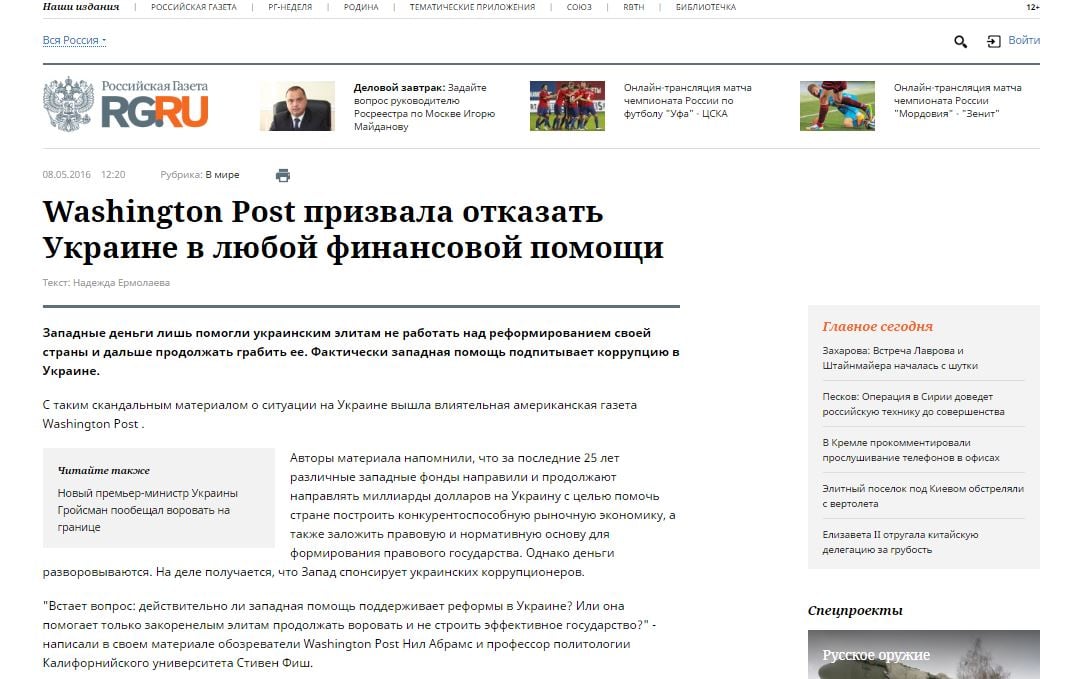 The article that Rossiyskaya gazeta refers to is an opinion piece entitled "How Western aid enables graft addiction in Ukraine" published on the Washington Post's politics blog called the Monkey Cage, whose aim is "to make some sense of the circus that is politics".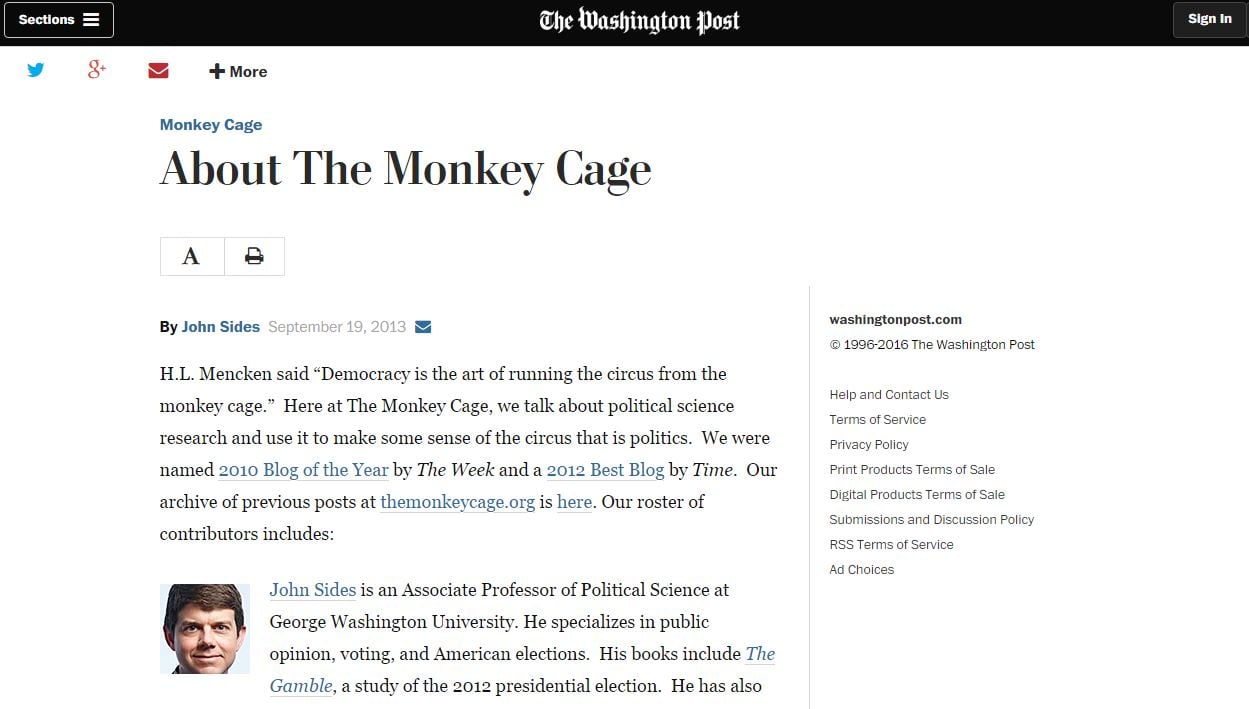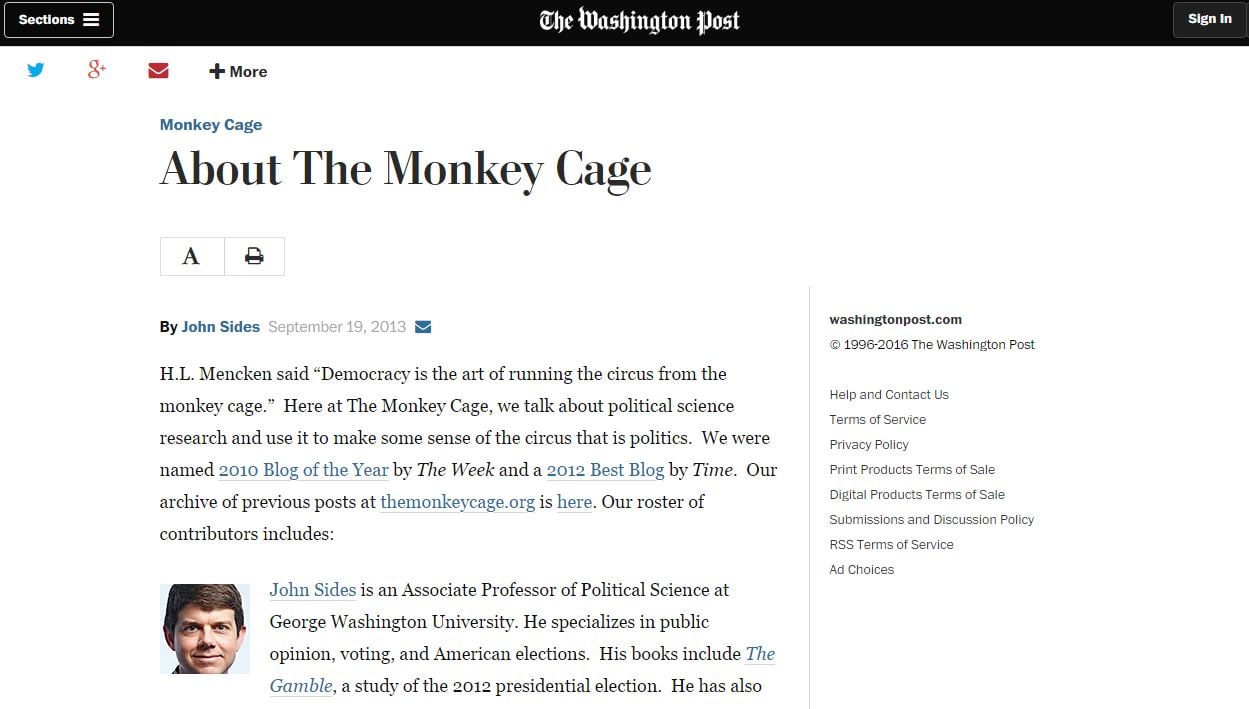 Rossiyskaya gazeta claims that the article calls for all financial assistance to Ukraine to be suspended until all corrupt government officials are removed from power.
This claim is completely inaccurate. The authors of the blog, political-risk consultant Neil A. Abrams and University of California at Berkeley political science professor Steven Fish write that international organizations providing financial assistance to Ukraine face two options: "The first is to resume assistance in the event that the new government puts forward a reform plan and passes some legislation recommended by donors. This is the approach the West has followed in the past.
The other option is to refrain from resuming aid until the coming to power of a truly new leadership that excludes most people with previous high-level government experience, save for reputable technocrats such as Abromavičius, former finance minister Natalie Jaresko, and central bank chief Valeriya Gontareva".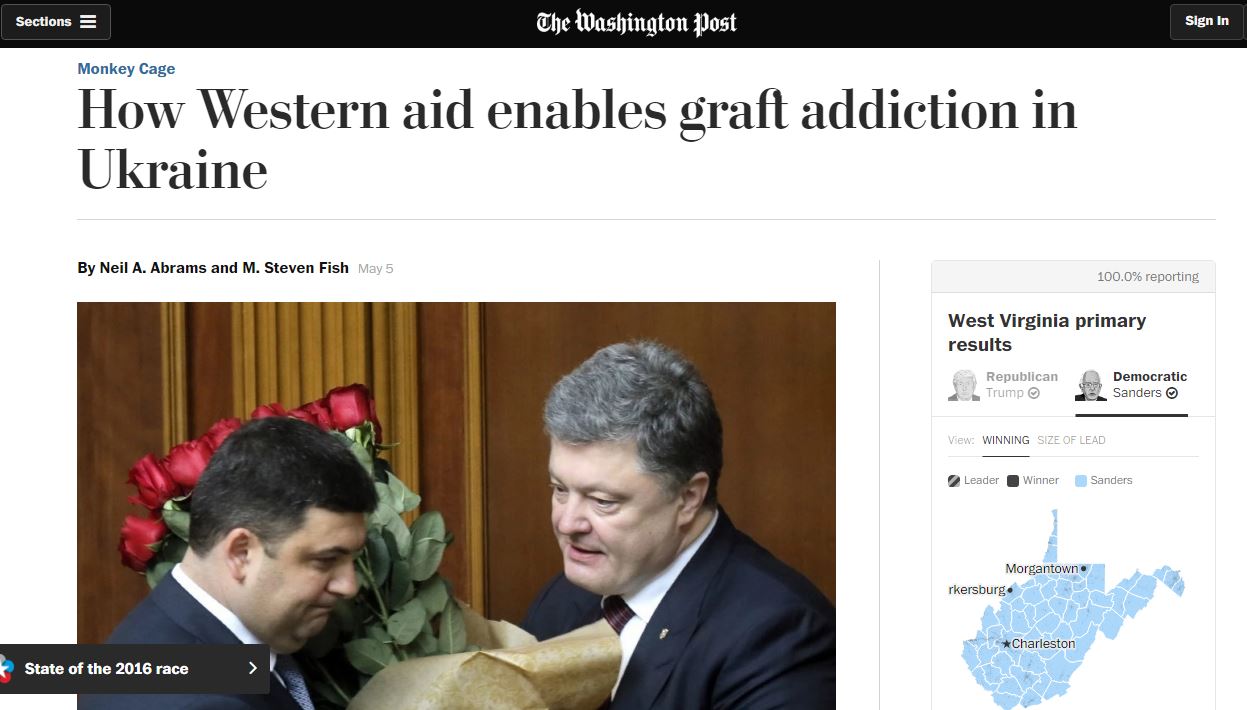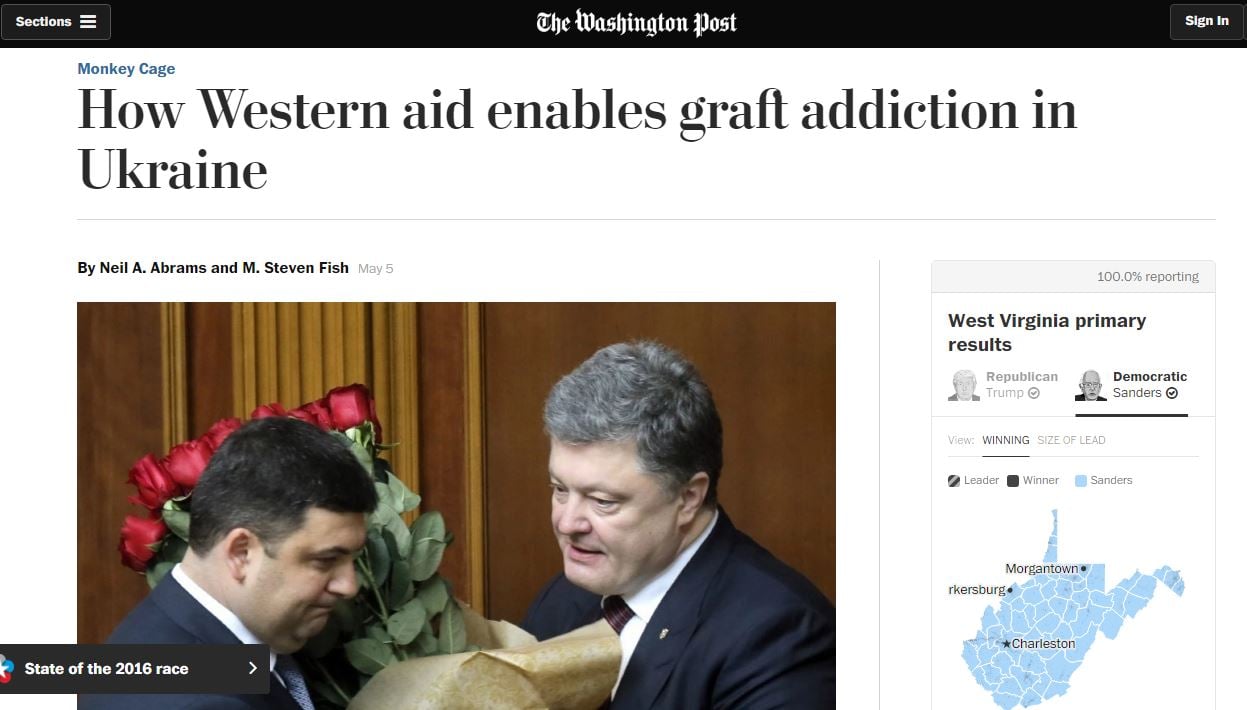 The Washington Post did not call for Ukraine aid to be cut, nor did the authors of the Monkey Cage blog.  Rossiyskaya gazeta selected only one point from the blog, deliberately omitting the rest of the text.