Britain's Foreign Minister Boris Johnson thinks it would be wrong to punish football teams and fans by boycotting the 2018 FIFA World Cup to be held in Russia, reported RT Russian and Gazeta.ru.  These two stalwarts of the Kremlin focused on one sentence out of Boris Johnson's March 21 exchange in parliament with the Foreign Affairs Committee,  to make it seem as if Johnson thought there should be no consequences for the World Cup for Moscow using a nerve agent against a former Russian agent in England. RT Russian and Gazeta.ru completely ignored all other critical comments directed at Russia and British-Russian relations.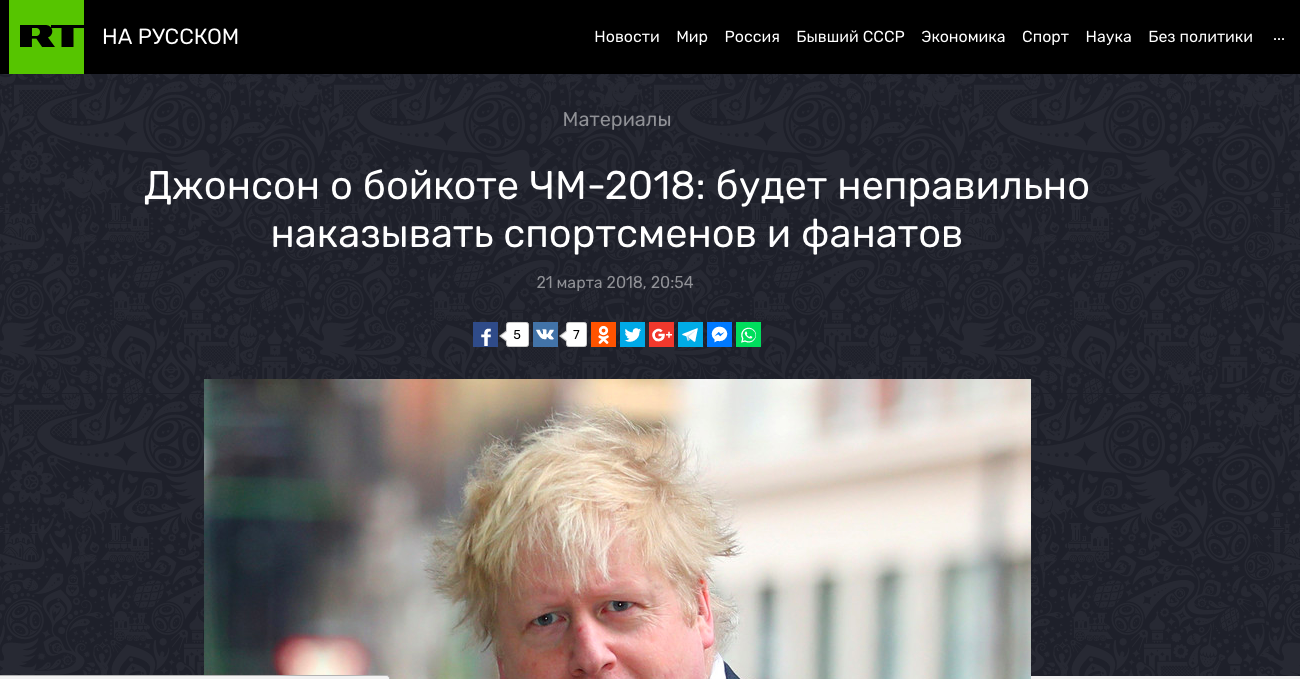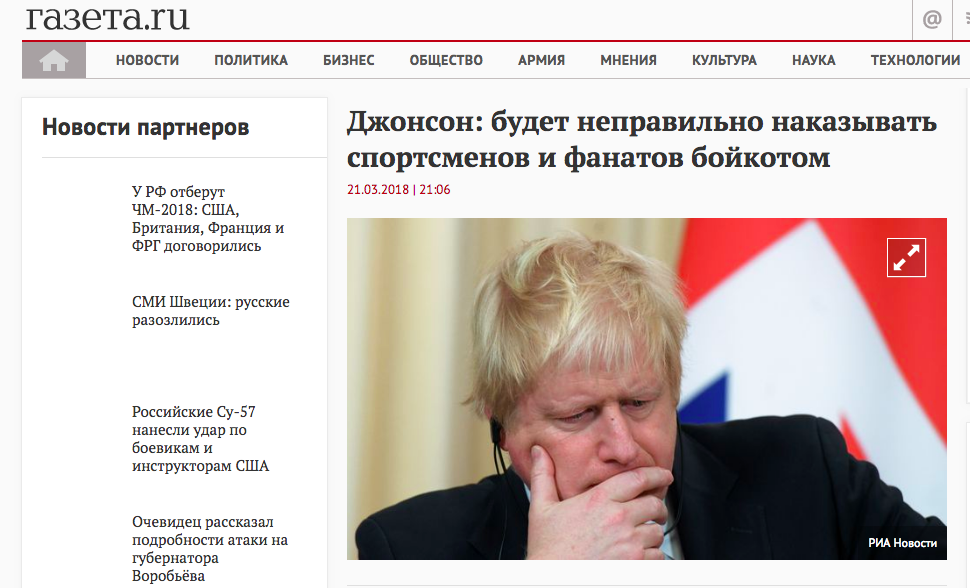 After the poisoning of former Russian double agent Sergei Skripal and his daughter with a nerve agent, there have been calls for Britain to boycott the World Cup. The UK government has announced that no ministers or members of the royal family will attend the football championship.
Johnson began speaking about the World Cup after Labor MP and ardent football fan Ian Austin noted that having gotten the right to stage the football competition through corruption, Russian President Vladimir Putin is going to use the World Cup the way Hitler used the 1936 Olympics. "The idea of Putin using this as a PR exercise to gloss over the brutal, corrupt regime for which he's responsible fills me with horror" Austin said.
Boris Johnson responded by agreeing with Austin's 1936 Nazi Olympics comparison and said the idea of Putin glorying in this sporting event is an "emetic prospect".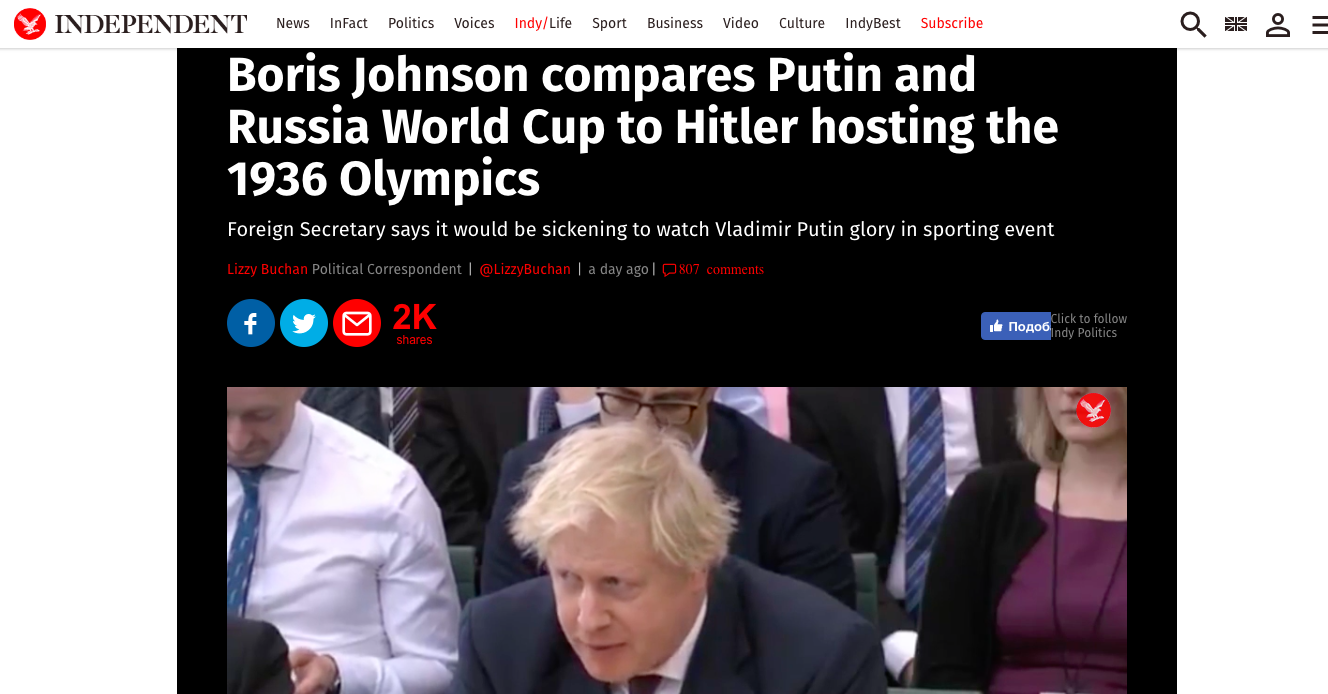 Russian media totally omitted the comparison of Putin to Hitler and focused on only the last phrase uttered by the Foreign Minister, that it would be wrong to punish football teams and fans. This phrase preceded Johnson's concern for the safety of Britons traveling to Russia for the championship; it was however completely ignored by the Russian media.
The 2018 World Cup is being held in Russia, it will play out in several Russian cities from June 14 through July 15.
Poland, Iceland and several other countries have spoken of a possible boycott of the World Cup.