On the eve of Pope Francis' historic meeting with Russian Orthodox leader Kyrill, Russian sites reported that Pope Francis called the Russian president "the only man with whom the Catholic Church can unite to protect Christians in the east. Citing the French publication Le Journal de Dimanche as their source, Russian media claimed that the Pope called for a united effort with Russia to save Christians being persecuted in the Middle East.
Sputnik was the first to carry this story, followed by the site TrueNews, Rossiyskiy Dialog and serveral others.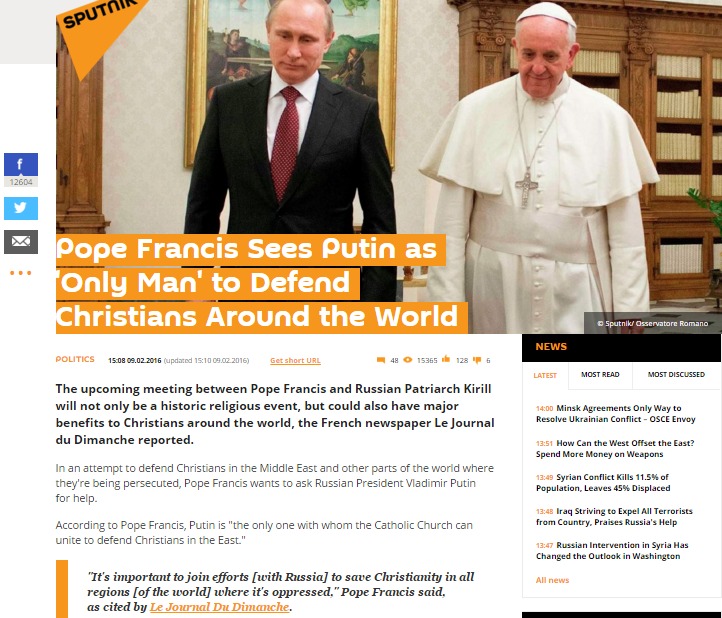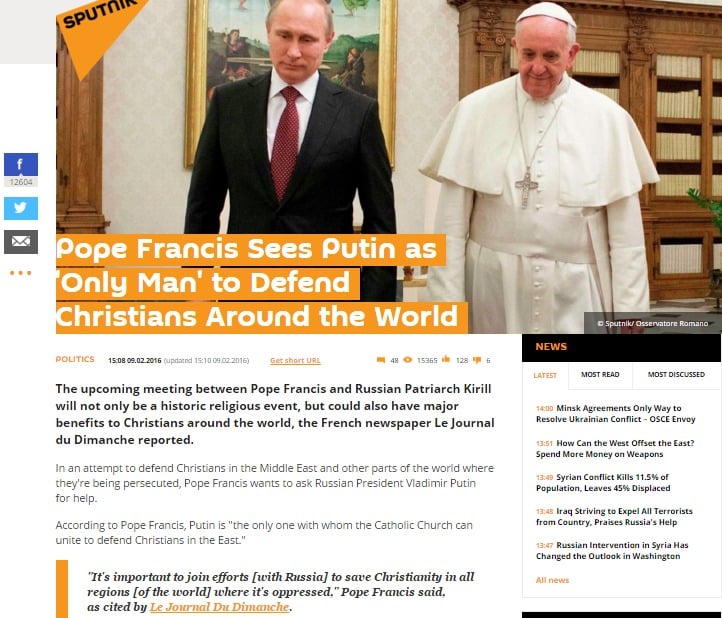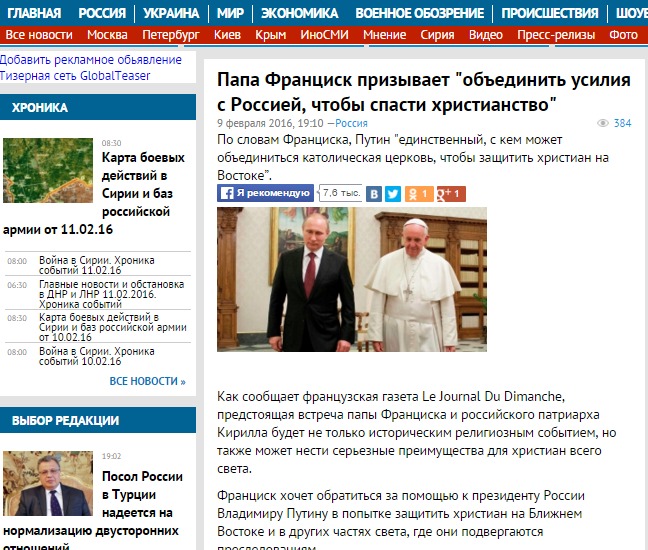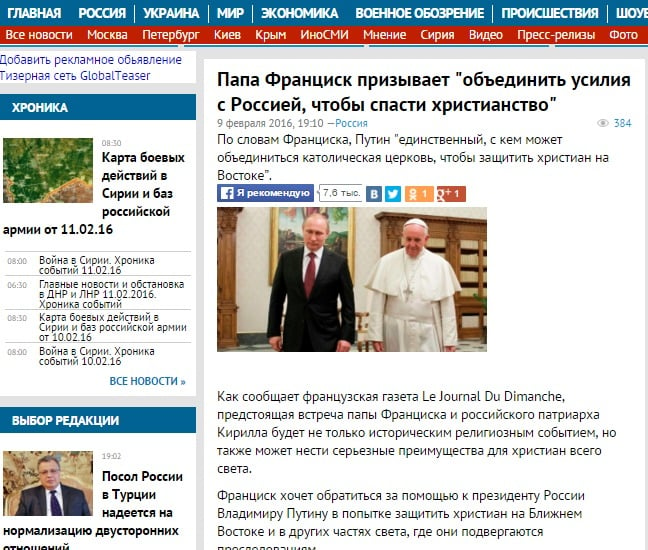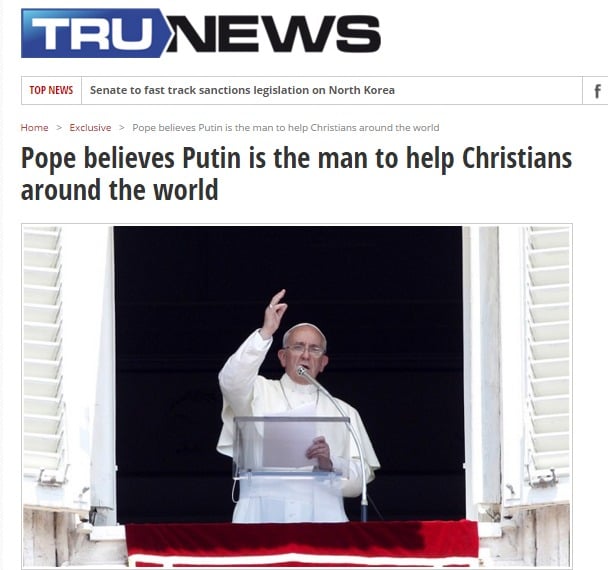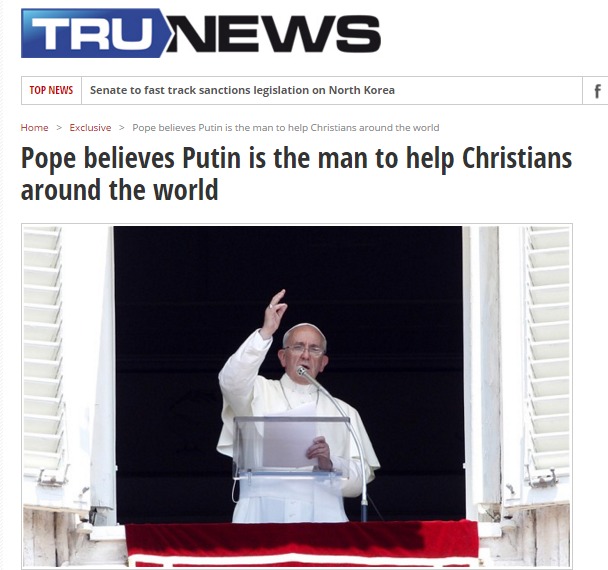 There are no direct quotes by Pope Francis in Le Journal de Dimanche. The story quotes French writer Constance Colonna-Cesari, an expert on Vatican. Russian publications simply presented her opinions as those of the pope.
Here's a paragraph from the original Le Journal de Dimanche story:
"Francis could become the first pope to visit the Kremlin. After receiving Putin twice in the Vatican, he sees Putin as the only one capable of protecting Christians in the East. Besides Catholics, Francis wants to protect the entire Christian family throughout the world", said Constance Colonna-Cesari, author of In the Secrets of Vatican Diplomacy. The joint statement the two religious leaders will issue after their meeting will stress on the need to "unify efforts to save Christianity in areas where it is subject to severe persecution." Even ally with Putin, Assad and Rohani.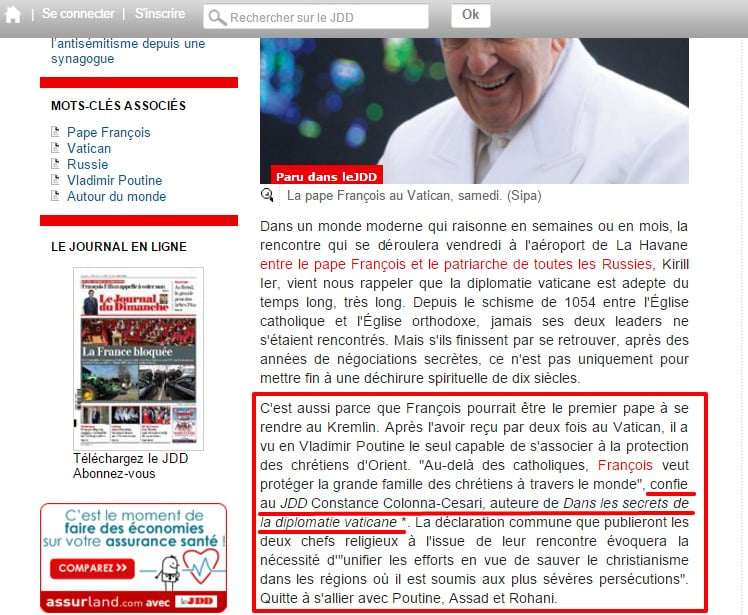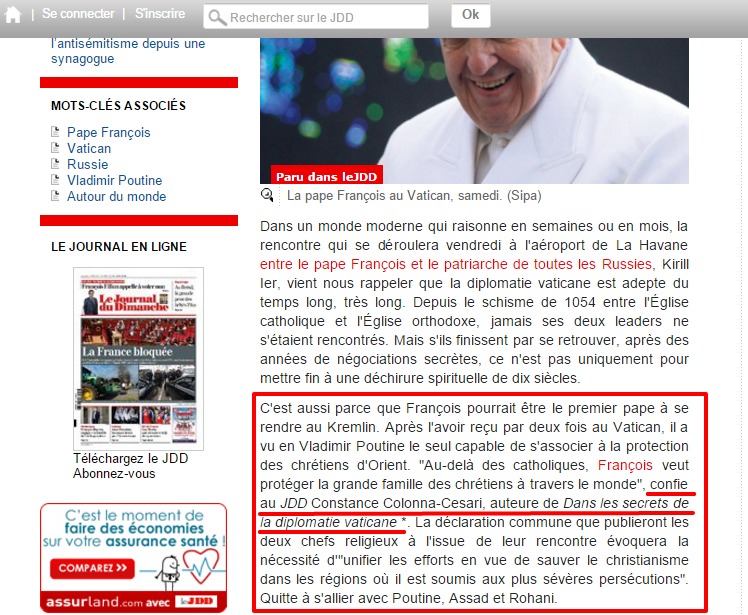 Pope Francis and Patriarch Kyrill met in Cuba on February 12 in a first ever papal meeting with the head of the Russian Orthodox Church.