This week Russia's news agency TASS reported that the French Senate adopted a resolution calling for" the gradual softening of sanctions imposed on Russia by the European Union".  This decision was dictated by the desires of the French public who are against the EU sanctions, claims TASS.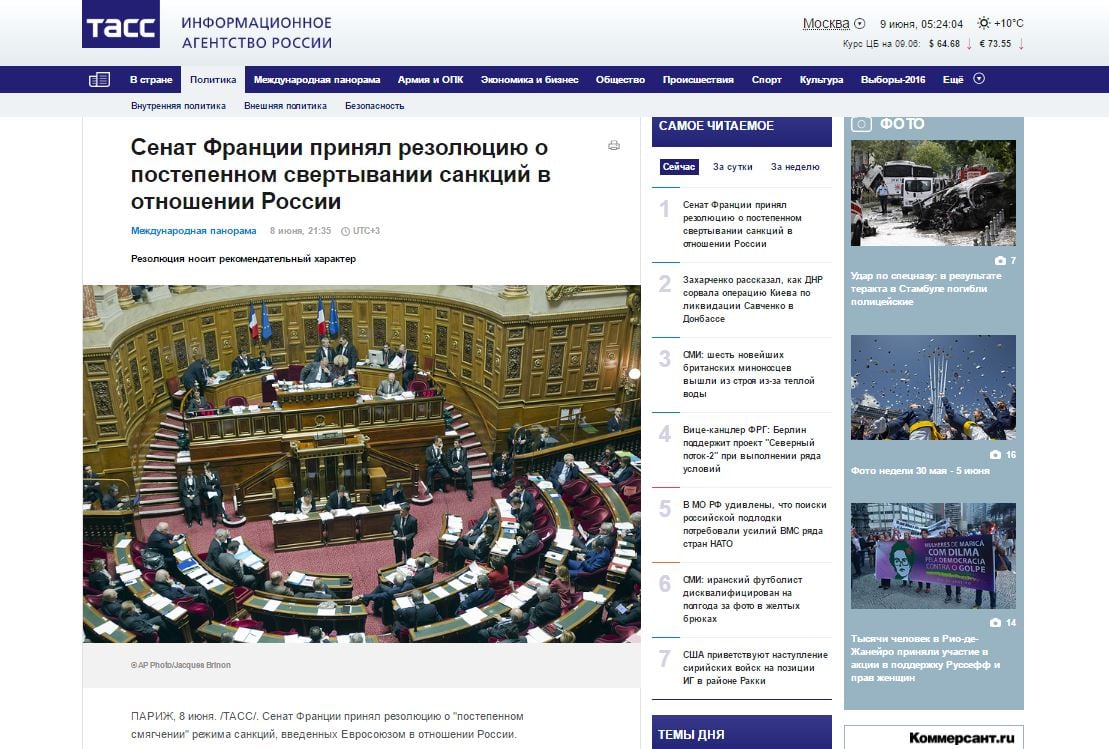 Some Russian and Ukrainian media such as Vesti and RBC even went so far as to claim that the French Senate had actually weakened the sanctions against Russia.
The actual resolution adopted by the French upper house of parliament is quite different from what TASS claims. The resolution is a recommendation that has no binding power; it is a request to the French government and as such has no effect on the Russia sanctions.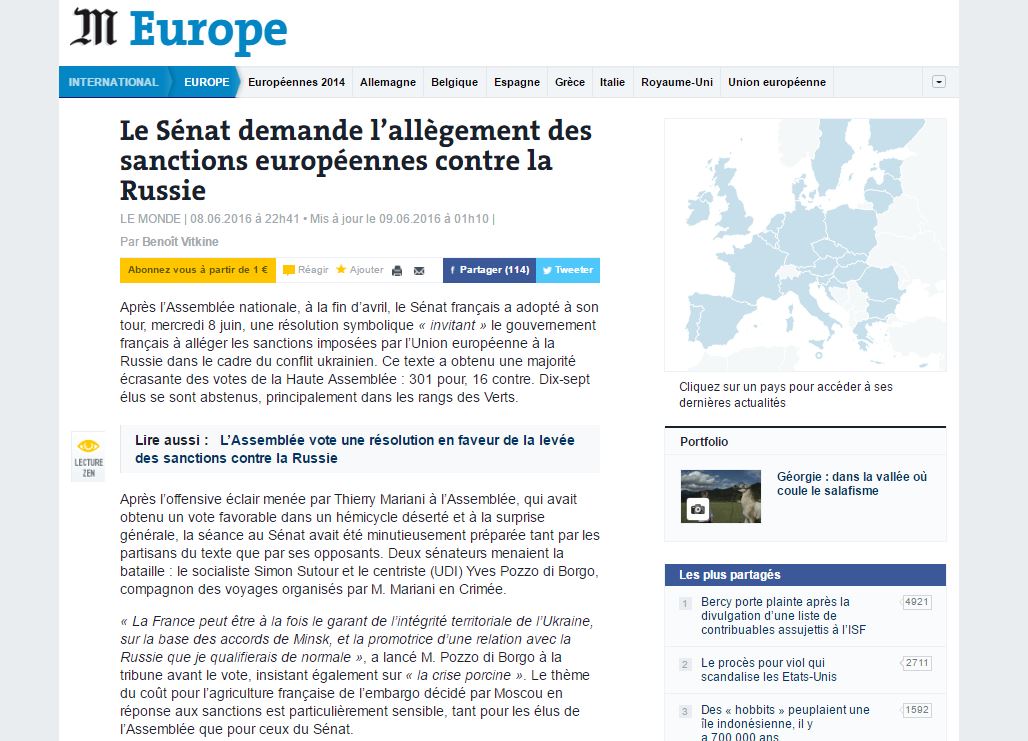 TASS goes on to quote Senate member Yves Pozzo di Borgo representing the city of Paris for the Centrist Union as saying how important relations with Russia are for France, while ignoring the rest of his statement, namely,  that "France can become a guarantor of Ukraine's territorial integrity based on the Minsk agreements and a mediator in its relations with Russia".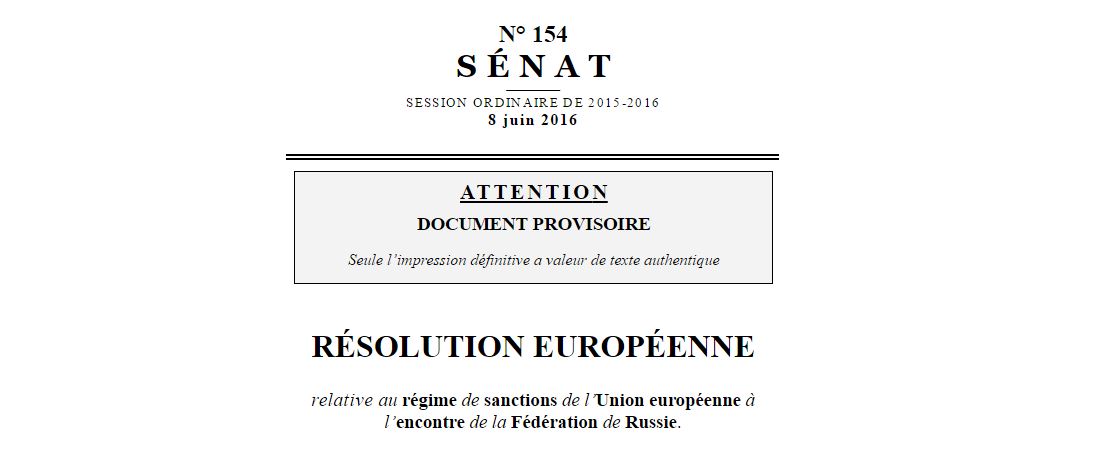 TASS and other Russian media reporting on this resolution also completely ignored an important section of the document in which the French Senate condemned the occupation of Crimea and called the referendum on joining Russia invalid.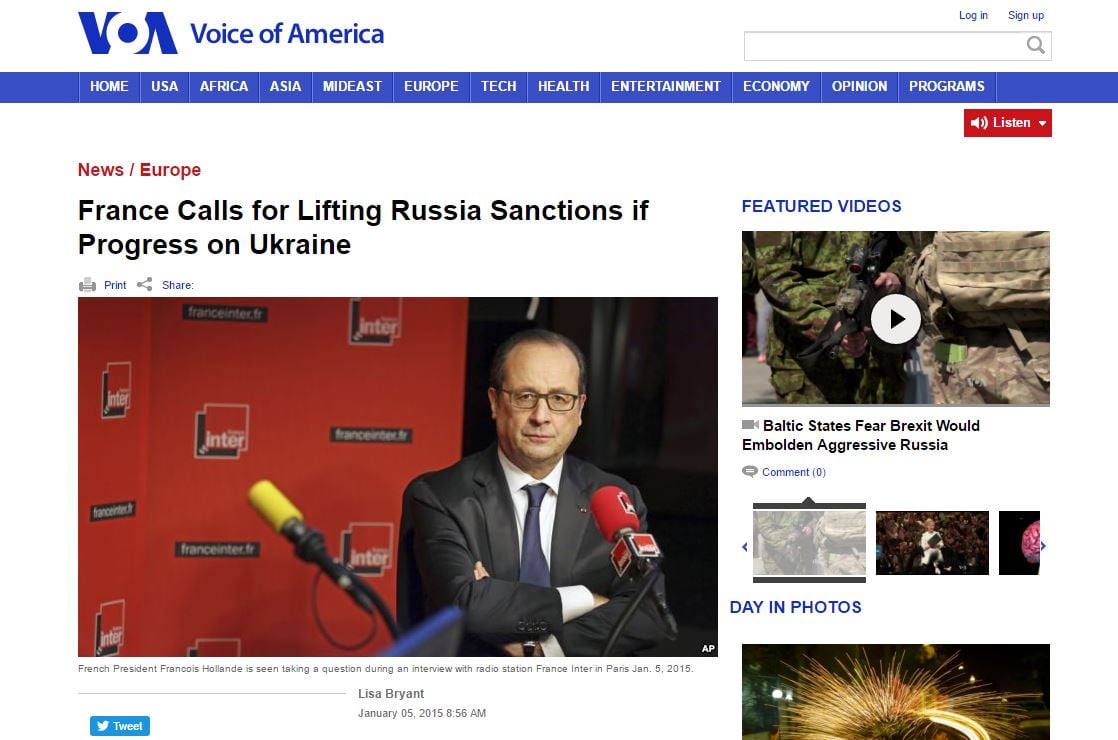 Further distorting the sense and context of the resolution, TASS claims that the Senate is asking the French government to reconsider Russia sanctions because of "the progress in the implementation of the Minks agreements".
In fact, the Senate's request to the Government of France is nothing unique; a year ago President François Hollande also said that he is ready to discuss the easing of sanctions if there is progress in resolving the war in Ukraine.
The Senate is the upper house of the French parliament representing territorial communities; it is indirectly elected by elected officials. The Senate is less prominent than the lower house, the directly elected National Assembly and generally receives less media coverage.