On October 22, the Russia television network Zvezda posted a false report on its website claiming that "Ukrainian Prime Minister Arseniy Yatsenyuk accused the leader of the Batkivshchyna political party, Yulia Tymoshenko, of sexual harassment." It claimed that the original source for the story was an interview given by Yatsenyuk to a journalist of the Russian service of Radio France Internationale (RFI), Elena Servettaz.
The RFI Russian service, however, immediately denied that it had made any such report and condemned Zvezda for making up both the sexual harassment story and its coverage by RFI.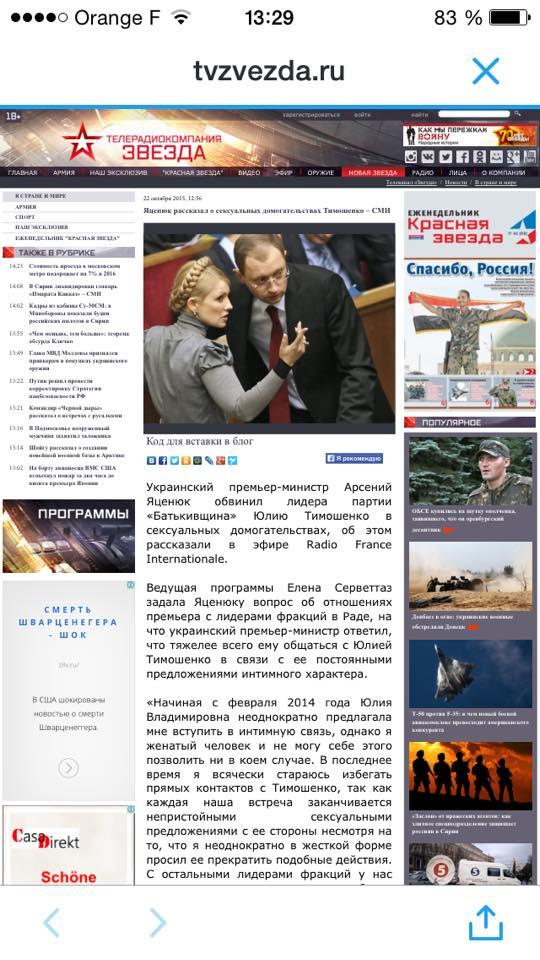 RFI added that journalist Elena Servettaz had not interviewed Yatsenyuk and none of its journalists had asked Yatsenyuk about his relations with members of Ukraine's parliament.
Source: RFI.