Ukraine is one of the top three countries against whom increasingly more complaints are lodged in the European Court of Human Rights (ECHR), RIA Novosti and Ukraina.ru announced last month. Citing Court President Guido Raimondi's press conference summing up last year's activity, the publications claim that in 2018 the number of complaints about Ukraine violating the European Convention on Human Rights has increased.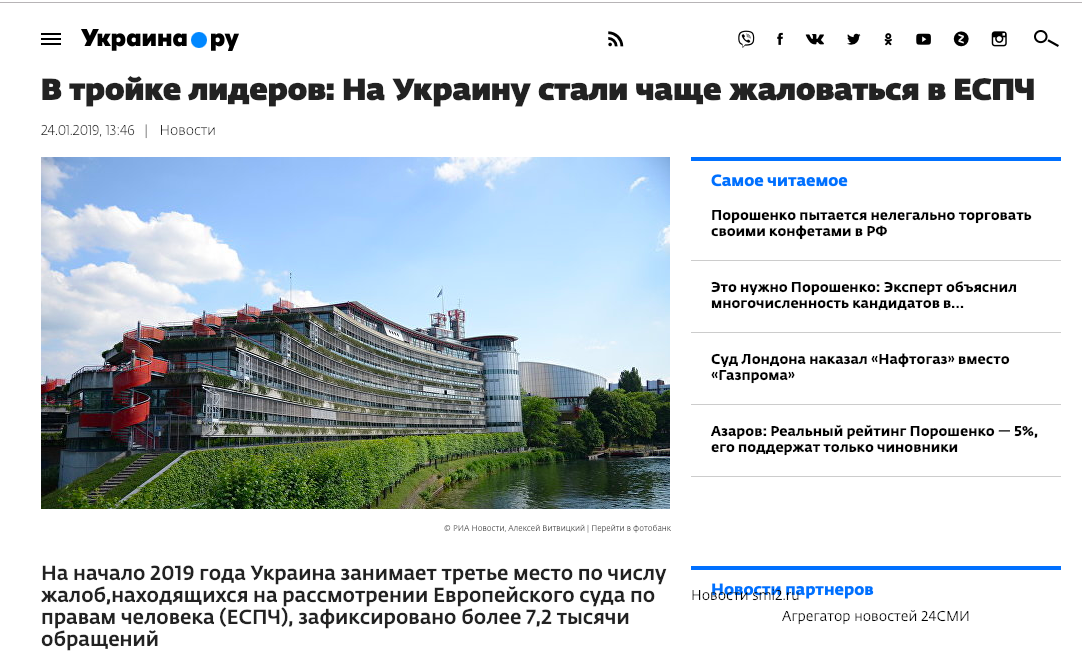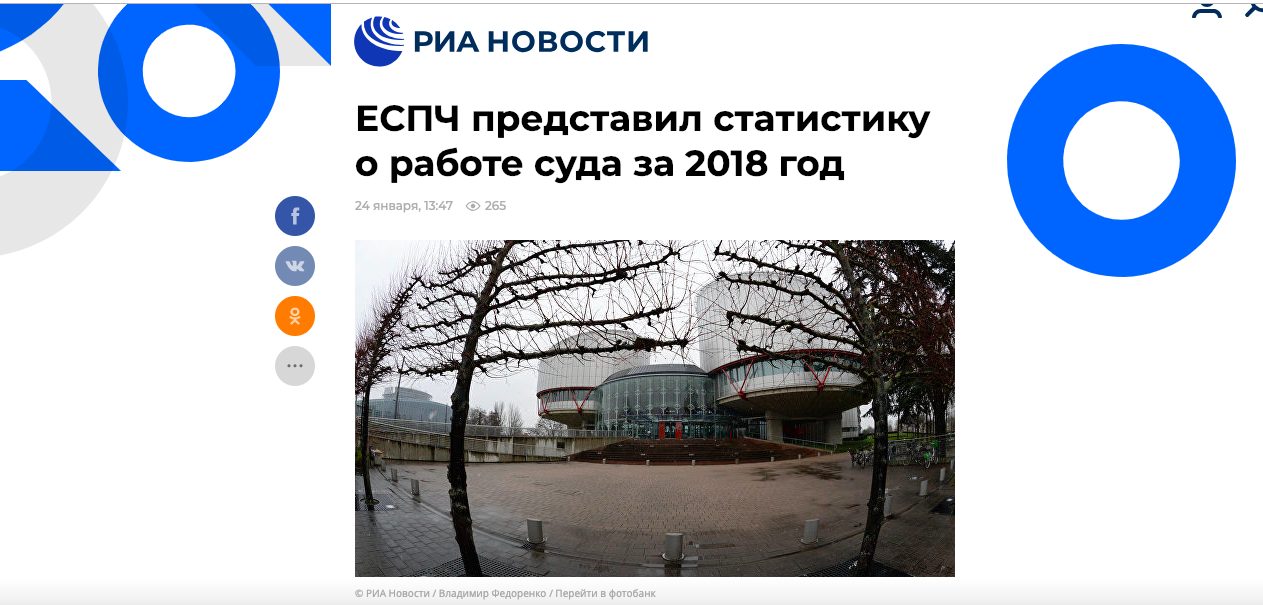 Both RIA Novosti and Ukraina.ru cite the ECHR president very selectively. In 2018 the Court issued 86 judgments against Ukraine. However, both Russian publications fail to mention that the country which had the largest number of judgments issued against it was Russia, with a total of 238 judgments, nearly three times as many as Ukraine. Currently the majority of complaints pending at the court are against Russia, nearly 30% of all cases.
RIA Novosti and Ukraina.ru also conveniently omitted to mention that approximately half of the complaints lodged against Ukraine at the ECHR are connected to Russian aggression in Ukraine and are direct results of Russia annexing Ukraine's Crimean Peninsula and occupying parts of Donetsk and Luhansk regions. "The court's register contains about 3,800 complaints against Ukraine related to this. We are also examining five Ukrainian intergovernmental complaints against Russia" Raimondi said
Court Registrar Roderick Liddell told the Ukrainian web newspaper Evropeyska Pravda that at the beginning of 2016 60% of all complaints against Ukraine were the result of Russian aggression in eastern Ukraine and human rights violations in Crimea, which Russian annexed in 2014.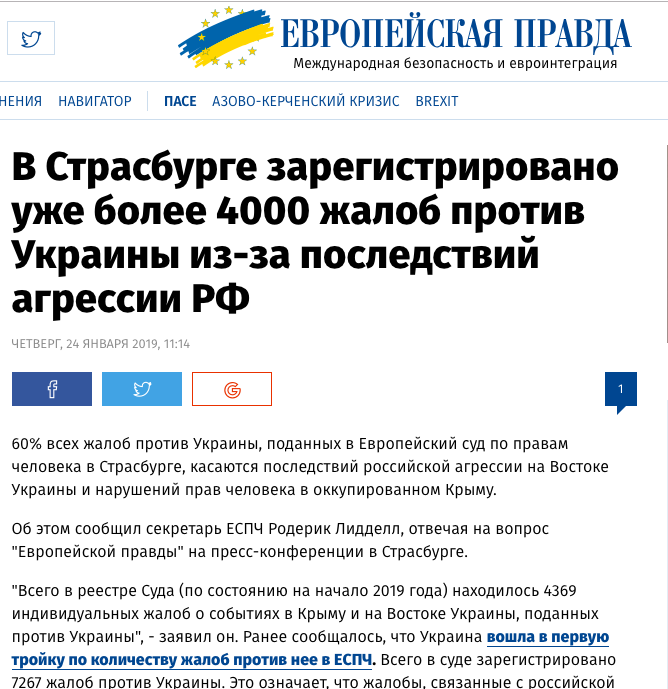 Because European Court of Human Rights cases take a long time to try, an average of five years, a large number of the complaints filed against Ukraine were filed with the court before the Maidan Revolution.
Created under the auspices of the Council of Europe, the European Court of Human Rights (ECHR) is a regional human rights judicial body based in Strasbourg, France. Since 1959 the Court has delivered more than 10,000 judgments regarding alleged violations of the European Convention on Human Rights