Several web sites circulated a fake story during the celebration of Rosh Hashanah, the Jewish New Year in the central Ukrainian city of Uman, claiming that several Hasidic men had raped a local underage girl. Uman Regional Police meanwhile dismissed the claim as a fake, saying no sexual assaults had been reported during the Jewish holiday.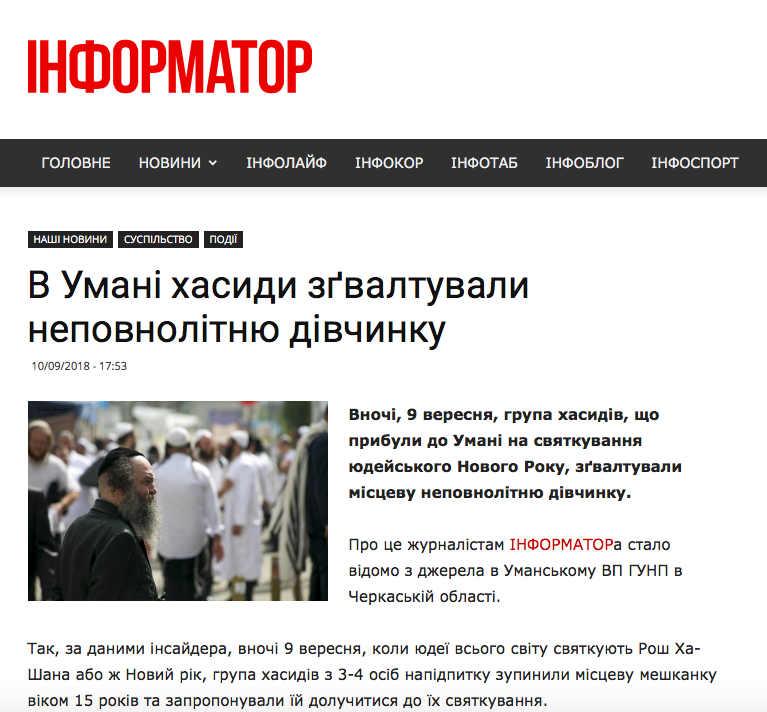 The Informator web site claims that during the night of September 9, a group of Hasidic men under the influence of alcohol accosted and raped a 15-year old girl. The publication also claims that local police are denying the information in fear of anti-Hasidic retribution and possible anti-Semitic attacks.
Several Ukrainian sites such as Znaj.ua and Leopolis.news republished this fake story but also included the police statement dismissing the fake claim. The headlines however remained suggestive and inflammatory.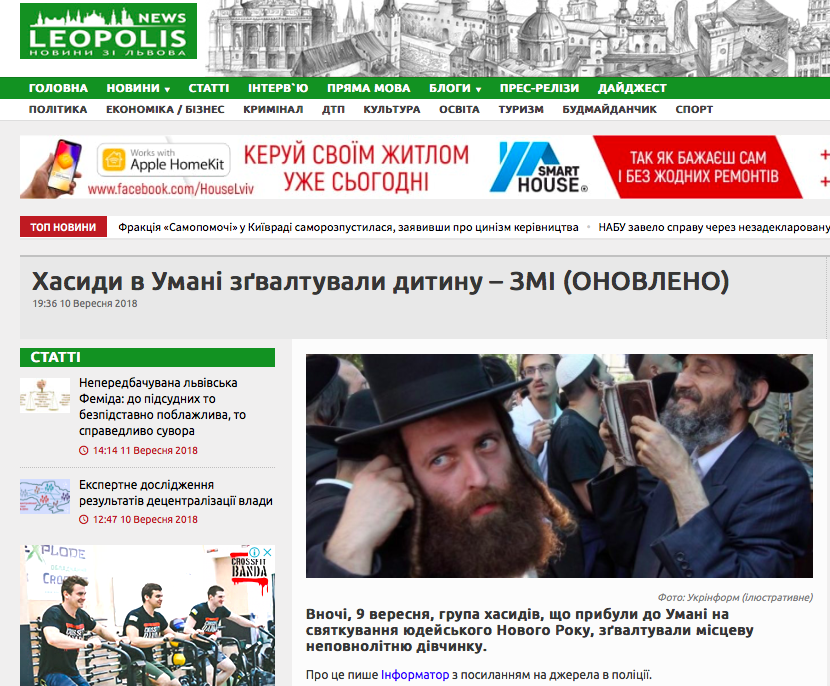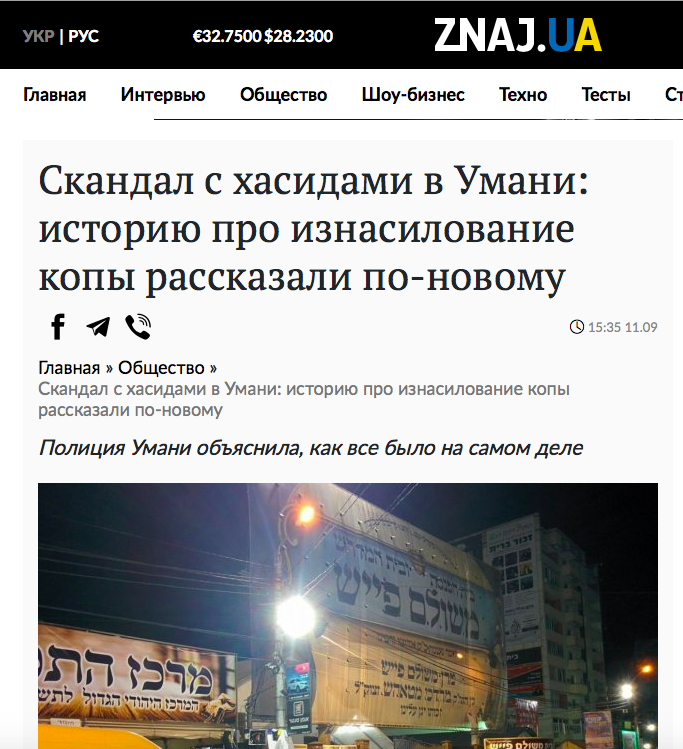 The regional police say the rape claim is fake, there have been no reports of any rapes in Uman during September 9-10.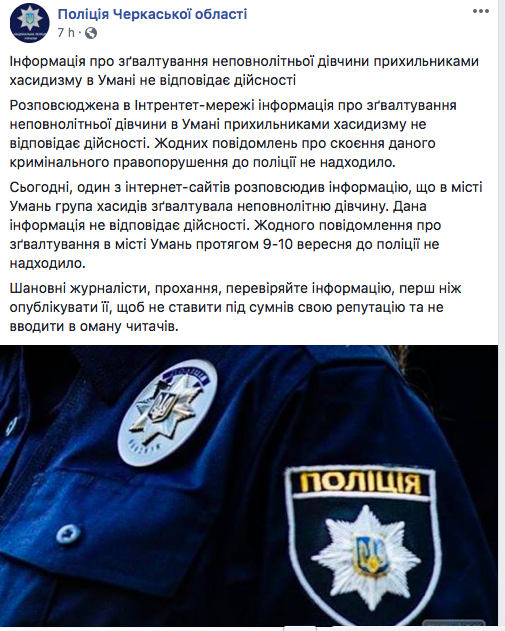 The fake story also made the rounds on social media.
Fakes claiming that Ukrainians are all anti-Semites or that Jews have a negative attitude towards Ukrainians are not uncommon. StopFake has debunked several Russian fakes about alleged 'rampant anti-Semitism in Ukraine'.  In 2014 RT featured a fake story claiming that Jews were massively leaving Kyiv because of anti-Semitism.
An estimated 30,000 Jewish pilgrims gathered in Uman this year to celebrate Rosh Hashanah, the Jewish New Year, on September 9. Uman is the resting place of of Reb Nachman, a Jewish spiritual leader who founded the Breslov Hasidic movement and who has a large following in the US, Israel and elsewhere.