Scores of Russian media featured a story this week claiming that the director of Ukraine's National Memory Institute Volodymyr Viatrovych called on Ukrainians to sever all ties with their Russian relatives.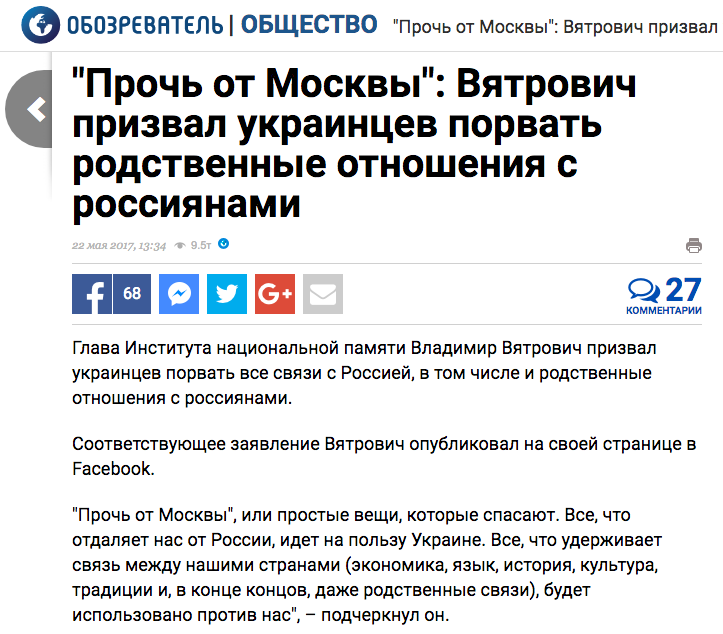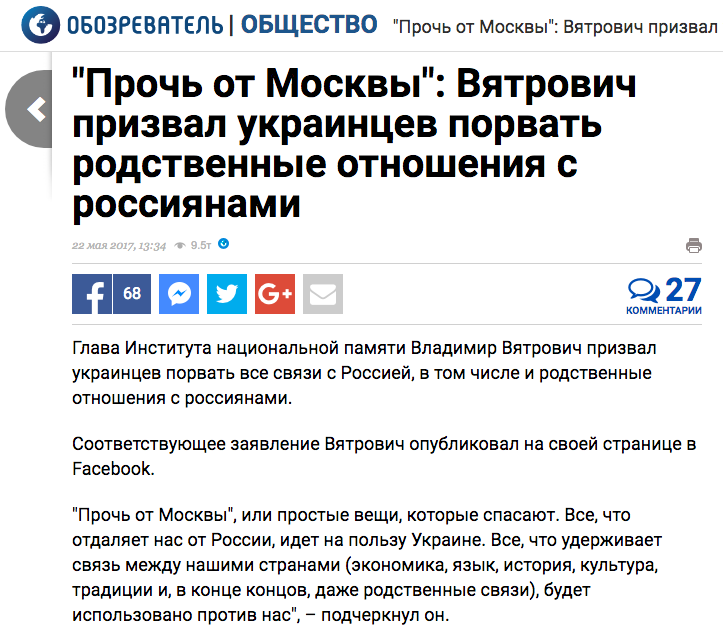 Speaking to StopFake, Viatrovych said he had never urged breaking off family links and had only wanted to make the point that Russia will always use any means to achieve its goals.
Russian media twisted and misrepresented Viatrovych's Facebook post from May 21 in which he wrote the following: Everything that distances us from Russia is beneficial to Ukraine. Everything that maintains a connection between our countries (economy, language, history, culture, traditions and even family ties) will be used against us.
Lenta.ru, Moskovsky Komsomolets, Vzglyad, Ukraina.ru, Channel 5, Politnavigator, Trud, Novostnoe Agentstvo Kharkov all ran various versions of this fake story as did Ukrainian based sites RIA Novosti Ukraina, Vesti, Strana.ua, Ukrainski Novyny,Vector news, Fraza,Mignews and others.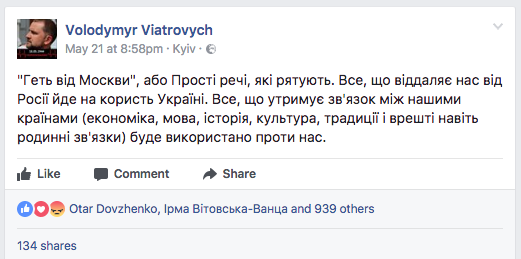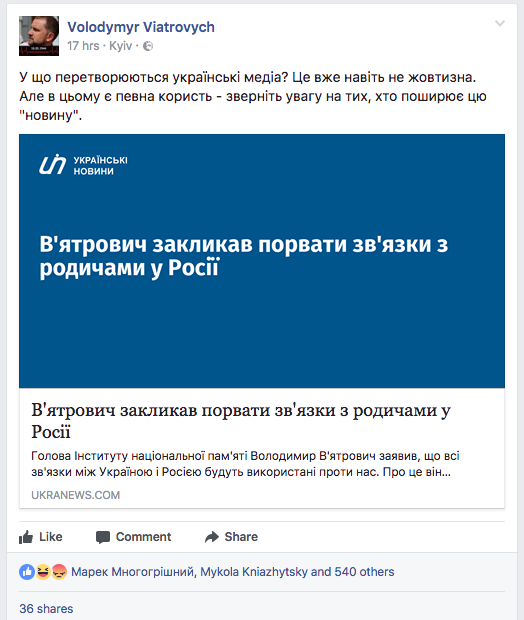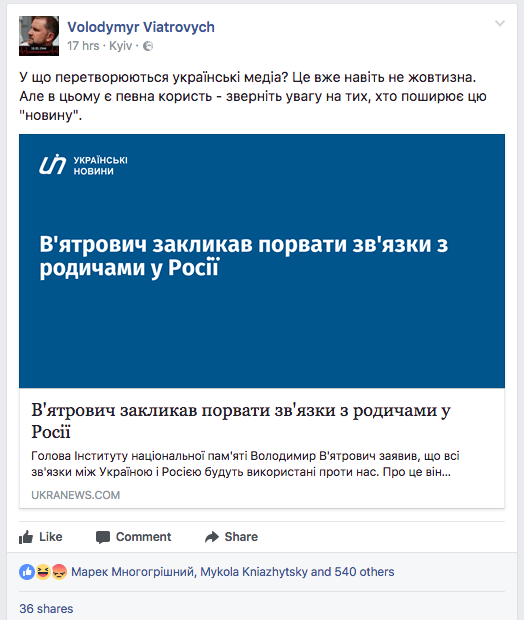 Viatrovych stressed that Russian media disseminated something that he did not say. "The Russian Federation is not at all squeamish about using cultural, political, historical and family ties between Ukraine and Russia for its goals. This does not mean that we should cut all family ties; it means that we need to understand who we are dealing with" Viatrovych said.
He also pointed out that despite the fact that he had debunked the fake statement attributed to him, people continued commenting on the fake on social media, completely disregarding the truth.