Russian television program Vesti and its corresponding web site reported this week that international observers have verified that Ukraine is ignoring the Minsk agreement.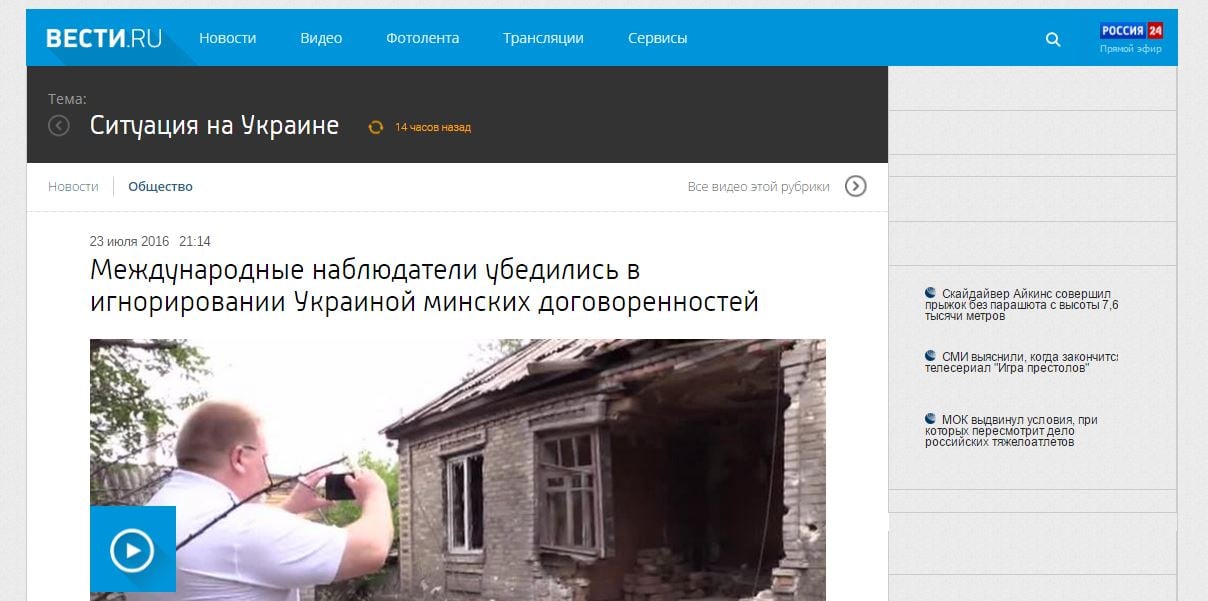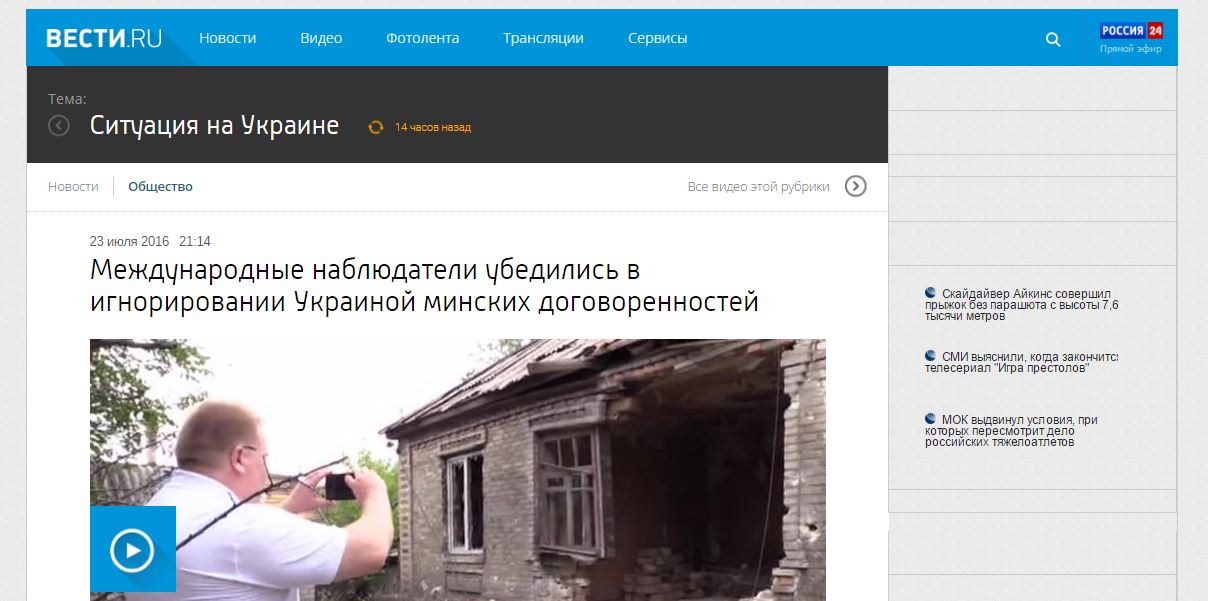 The only international observer who allegedly saw Ukraine's violations of the Minsk accords whom Vesti mentions is Manuel Ochsenreiter, a German journalist, who is also one of RT's regular western commentators.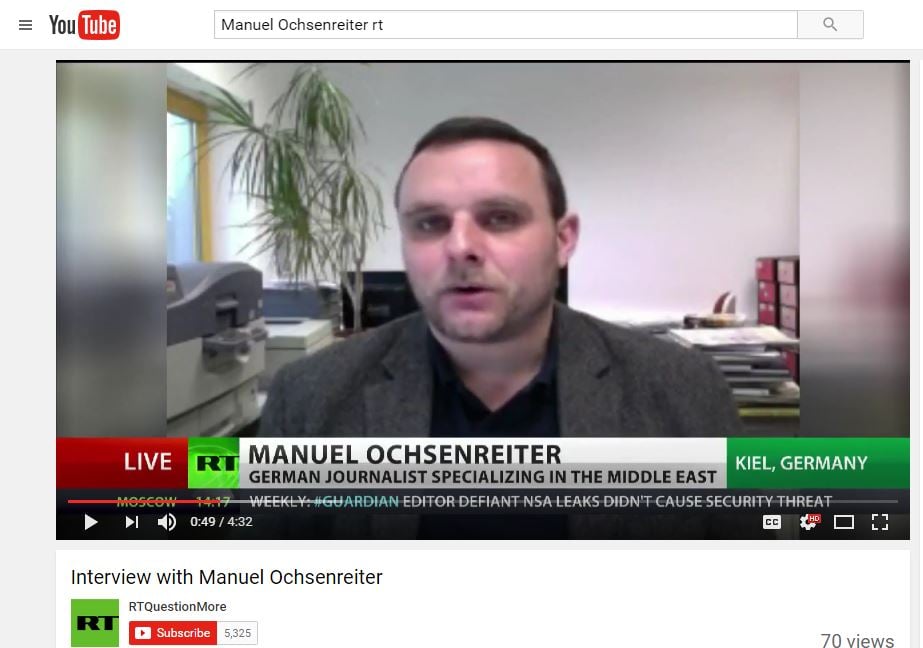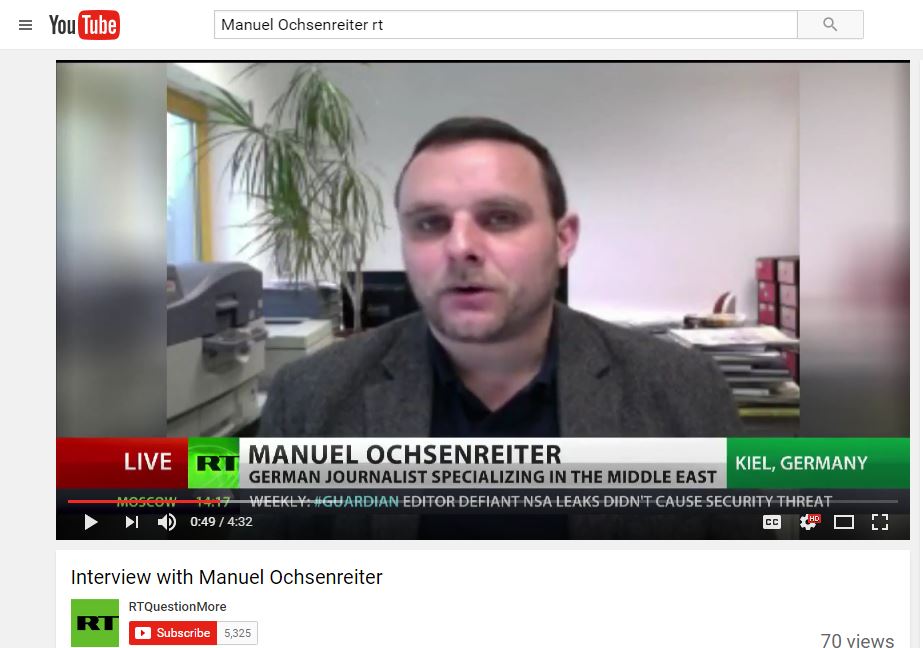 Ochsenreiter, Vesti claims, came to Donetsk to "monitor the primaries" and his two sentence quote is all that Vesti needs to make its unsubstantiated claim.
"I see that the agreement is not being adhered to. I also see something that could be called a crime – the West does not criticize nor place political pressure on Kyiv" said Ochsenreiter.
He did not not present any facts or proof of the alleged violations.
Ochsenreiter was an election observer in the so-called Luhansk People's Republic , he is an ardent defender of Russia's annexation of Crimea and he is often presented as a Middle East expert on RT.
According to the analytical site the Interpreter, Ochsenreiter is the editor of the neo-Nazi magazine Zuerst.