Last week Russia's Izvestia newspaper announced that Kyiv was preparing to launch an offensive in Crimea during the Christmas period. Citing an anonymous "highly placed source in Russian diplomatic circles", Izvestia claims that Ukraine will launch a land offensive in an effort to provoke Russia to respond and after Moscow responds, shout from the rooftops about Russian aggression. Russian media all dutifully picked up this fake story as did Kremlin controlled media in Crimea.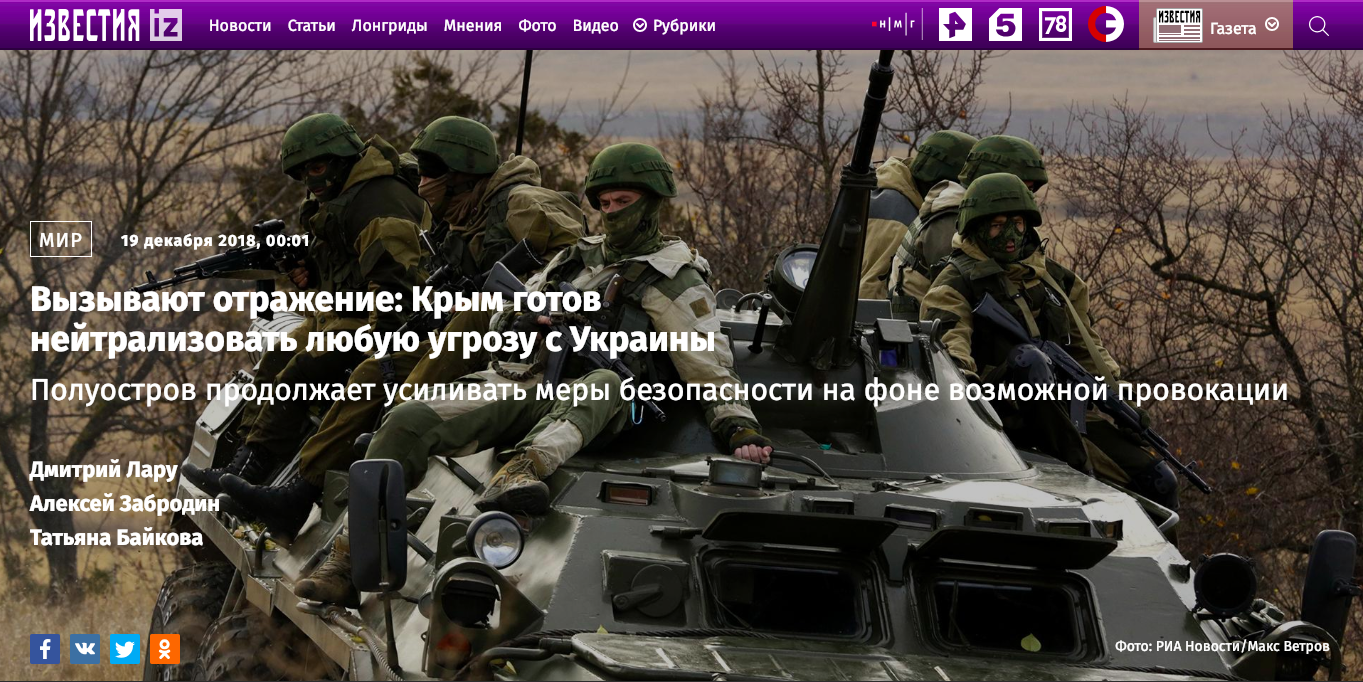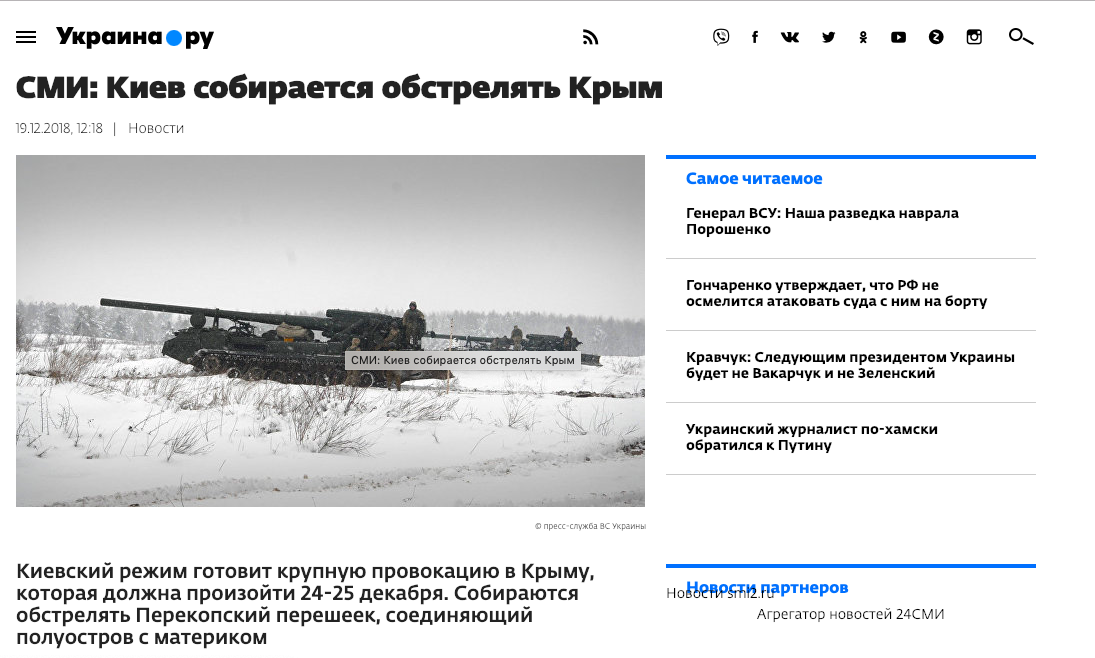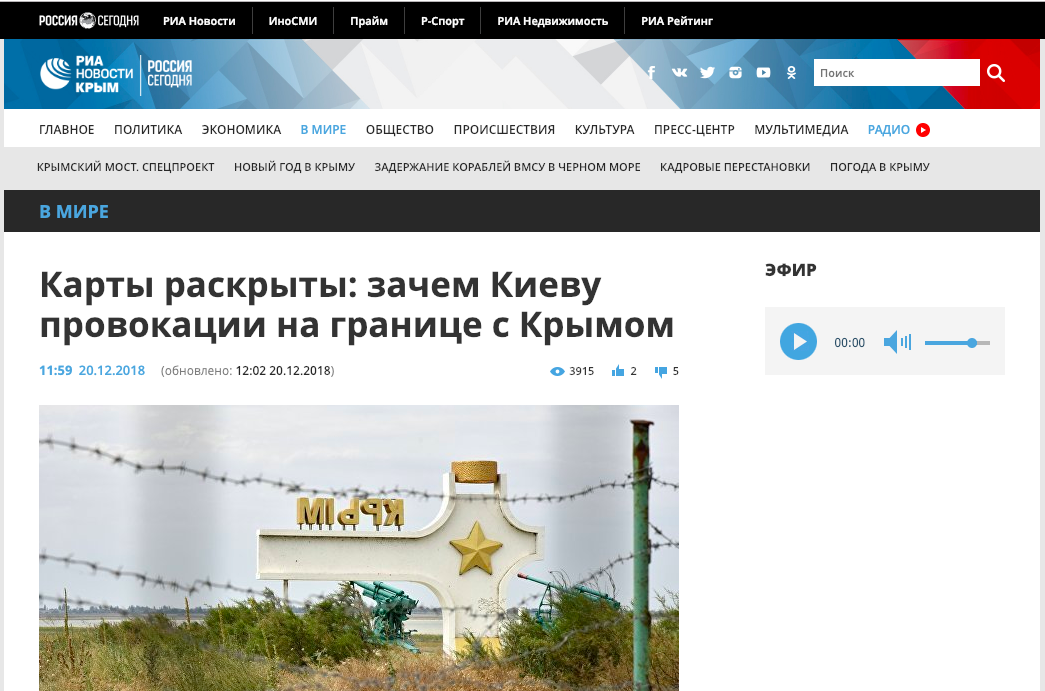 December has been a busy time for Crimea-related fakes and stories claiming that Ukrainian nationalists were preparing all kinds of sabotage activities on the annexed peninsula have been leading the charge. This fake was reinforced by Russian Foreign Minister Sergey Lavrov who told the Komsomolskaya Pravda newspaper on December 17 that Ukraine's President Petro Poroshenko was discussing such provocations with his "Western curators". Lavrov warned that Russia would response in such a way that Ukraine wouldn't know what hit it.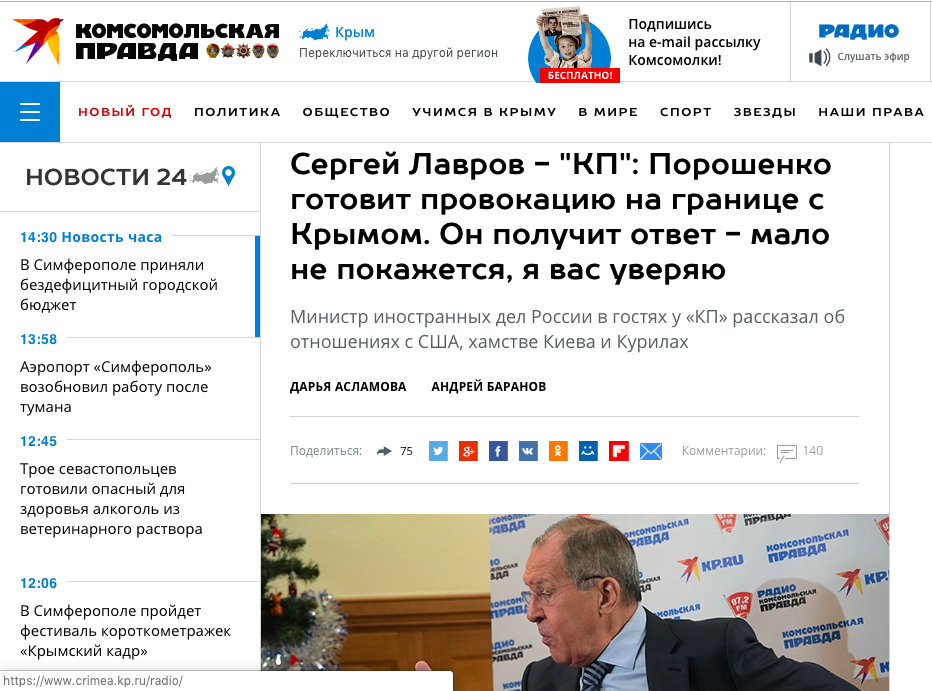 Meanwhile Ukrainian intelligence has been recording increased Russian military activity along the entire Ukrainian-Russian border, in Crimea and occupied Donbas. Ukraine's Foreign Ministry has also noted that Russia is moving vast amounts of weapons, including various warplanes onto occupied Ukrainian territory.
According to Ukrainian Foreign Minister Pavlo Klimkin, Russia has deployed over 80,000 troops in full combat readiness on the border with Ukraine, along with Iskander missile systems and 100 combat aircraft to Crimea. In the past two months alone, the number of Russian tanks on the Ukrainian border has increased by 300.
On December 20 while meeting with Ukrainian troops, President Poroshenko announced Russia had amassed 28 battalions along Ukraine's border, more than 1,120 tanks, more than 2,600 armored vehicles along with 1230 artillery and 442 tactical missile systems (video 03:33-06:02).President Poroshenko emphasized that it is Russia, with its escalating military strength, not Ukraine, that poses a serious threat on the occupied Crimean peninsula.
https://www.facebook.com/petroporoshenko/videos/2284283555166001/
Last October Russian media disseminated a similar fake, claiming Ukraine's military was preparing acts of sabotage in Crimea. StopFake made short shrift of that fake claim.
Russian propaganda periodically accuses Ukraine of planning terrorist acts on the occupied territories and even direct attacks on Russia.