This week several pro-Kremlin publications declared that Ukraine admitted that Moscow is really protecting the residents of Russian occupied Donbas. Ukraina.ru and Luga news write that official Kyiv recognizes that Russian President Vladimir Putin's May 1 decree to ease the procedure for obtaining Russian passports for Donbas residents is aimed at protecting the citizens of his country. This admission is attributed to Ukraine's Deputy Minister for the Occupied Territories Yuriy Hrymchak.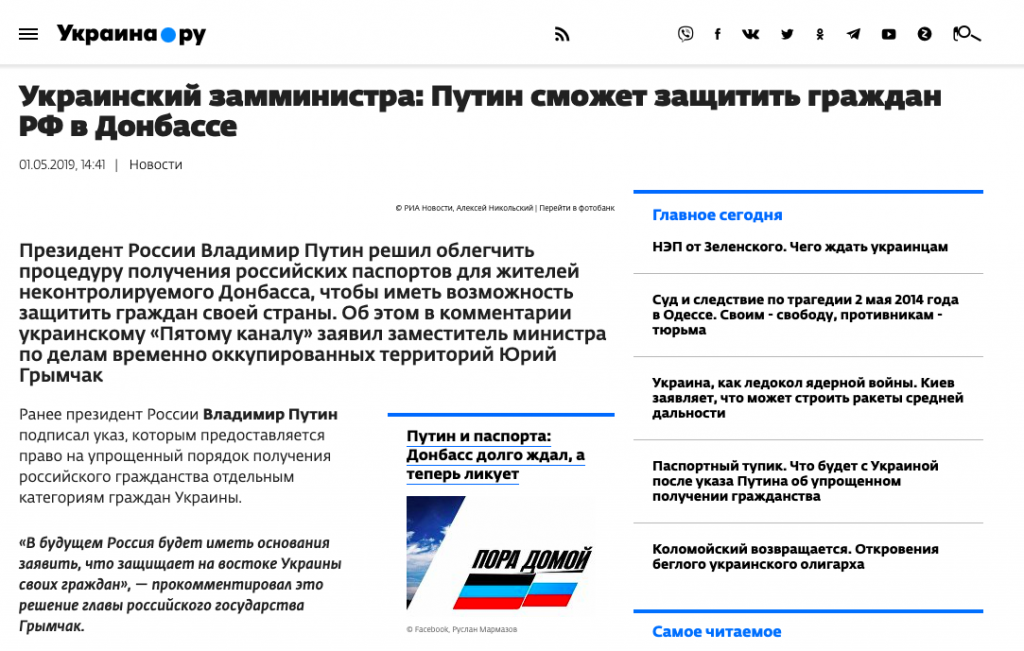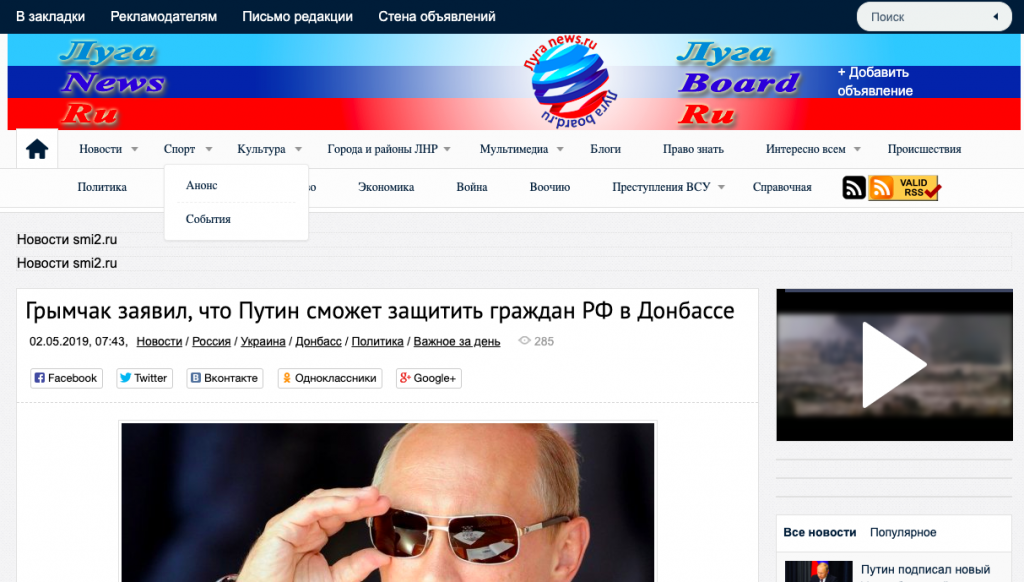 Russian media completely distorted what Hrymchak actually said. Appearing in a Channel 5 Ukrainian television program, Hrymchak explained that Putin's decree was intended to destabilize the situation in the Donbas, legalize the self-proclaimed Donetsk and Luhansk People's Republics' militants and protect them from Ukrainian courts in the future.
Ukrainian citizens who are part of the occupying military formations are collaborators, Hrymchak said. Russian passports are first and foremost intended for them. Employees of the occupying Donbas administration will also be the first to receive these Russian passports. When UN peacekeepers arrive in Donbas, what will these people who have blood on their hands do? They will simply go to Russia, officially, as Russian citizens, Hrymchak said.
Russia took this citizenship step in order to legalize its aggression against Ukraine on the basis of protecting its citizens in the Donbas territories occupied by Russian militants, Hrymchak explained. He also pointed out that by taking Russian citizenship, Ukrainians risk losing their Ukrainian citizenship, as the Ukrainian Constitution does not allow dual citizenship. If they opt for Russian citizenship, their Ukrainian citizenship should be annulled, Hrymchak said.