One of the Kremlin's official mouthpieces RT featured an article earlier this month claiming that the Pentagon's $250 million security assistance package for Ukraine amounted to "interference in the Donbas conflict which will lead to an increase in the number of victims, including among the civilian population".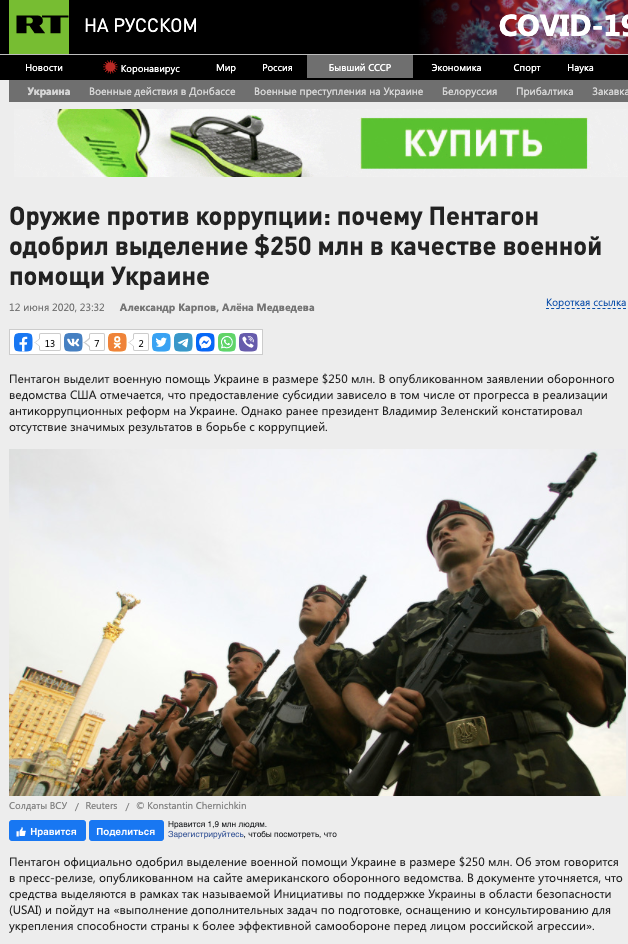 This is yet another spin on Moscow's disinformation narrative about the war in eastern Ukraine being an internal conflict and a civil war despite much compelling evidence being presented showing the presence of the Russian army in eastern Ukraine and Russian military support for the militants.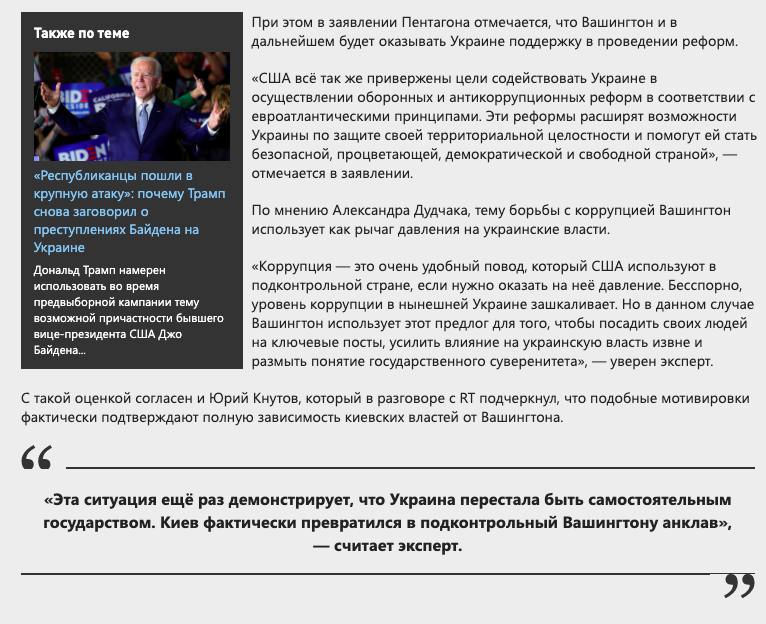 The Pentagon noted that $125 of the assistance package will go for equipment and to support ongoing training programs and operational needs. Overall the aid is intended to preserve the lives and health of Ukrainian soldiers fighting Russian aggression in eastern Ukraine, said Ukraine's Defense Ministry.
"Ukraine is not an independent country but an enclave controlled by Washington," RT writes," and the United States is helping Ukraine, who is waging a war with its own citizens. Donbas residents don't want to live under Kyiv rule, they don't agree with the results of the state coup and that is why they tried to establish constitutional order in the country. Any military or technology aid as well as training assistance will raise the number of Donbas civilian casualties."
The US aid package includes equipment for training programs, operational needs, opportunities to increase Ukraine's defense capabilities on the water, air surveillance systems, missile defense radar and tactical equipment, field medicine equipment and more.
"The United States remains steadfast in its support for Ukraine's sovereignty and territorial integrity within its internationally recognized borders" reads the Pentagon's press release announcing the aid on June 11.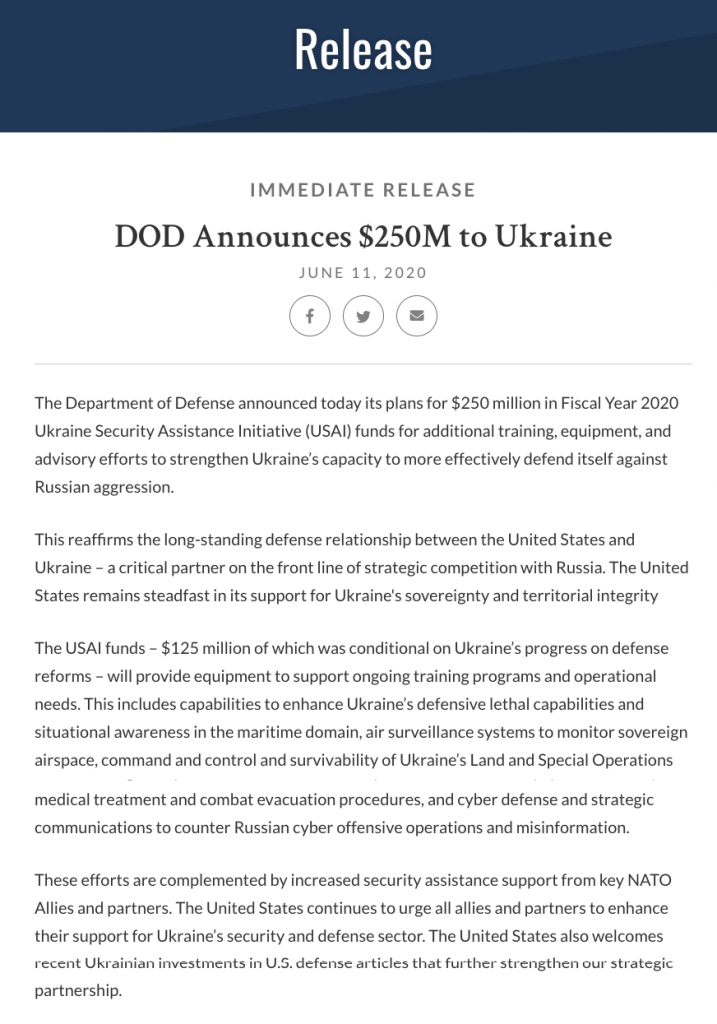 StopFake has debunked countless Russian fake stories about the war in eastern Ukraine being an internal conflict and more than enough proof has been uncovered of the presence of Russian troops in occupied Donbas.
The volunteer project InformNapalm has created a data base of Russian weapons used in Donbas by Russian army units which participated in wars not only against Ukraine but also Georgia and Syria.
In the summer of 2019 Forensic Architecture, a British research agency that uses architectural techniques and technologies to investigate cases of state violence and human rights collected and cataloged evidence of Russian army intervention in the August 2014 battle of Ilovaisk, including the presence of a tank model that was used exclusively by the Russian military at that time.
Vice News Simon Ostrovsky's film Selfie Soldiers  proves the presence of official Russian military in the Donbas war with the help of social media postings and profiles.
Check out some other StopFake debunking on this same topic: