Lviv bans the Russian language hailed scores of Russian propagandist media last week. Lviv bans singing Russian songs wailed Gazeta.eu , while other publications warned that Ukrainian nationalists were oppressing Russian speakers, putting the local population in danger and fostering Ukrainian separatism that is depriving swathes of society from speaking Russian.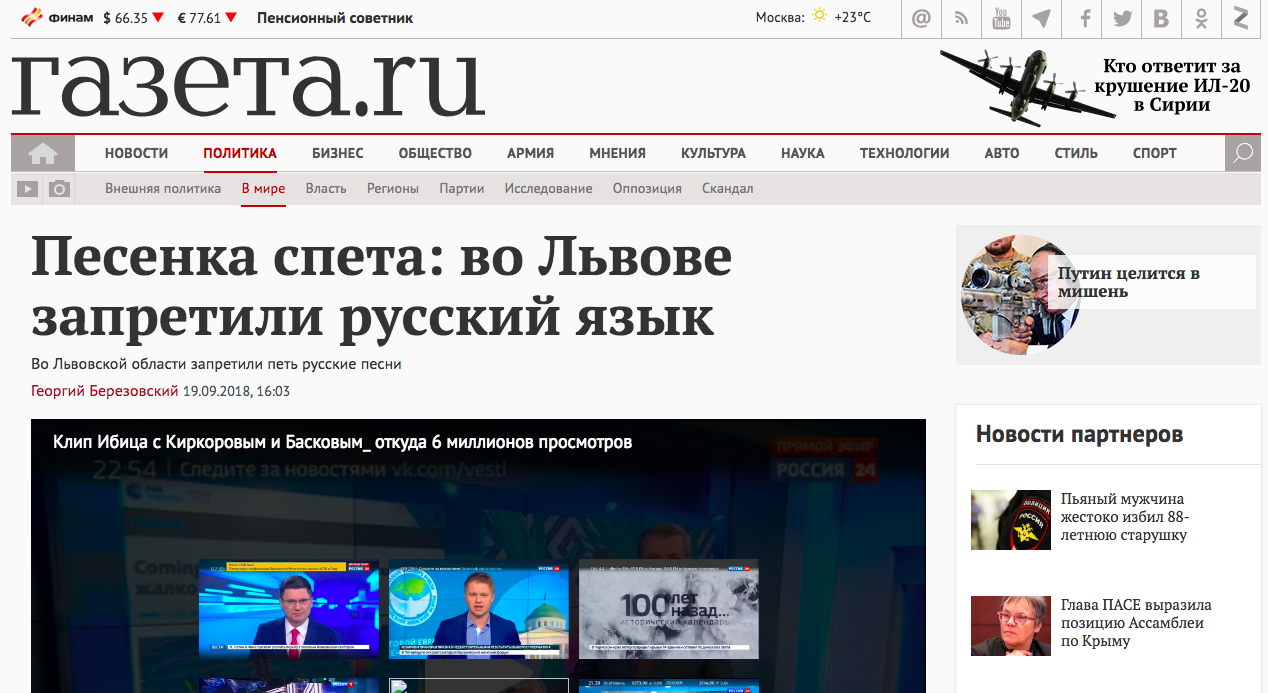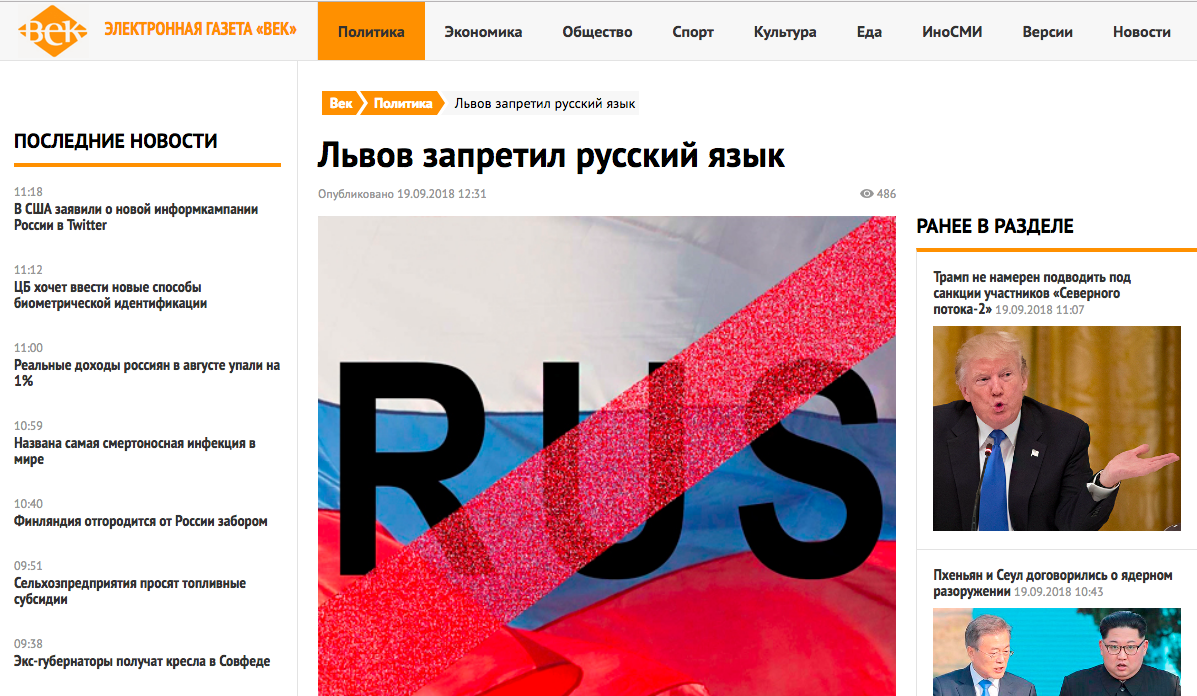 These fake and distorted claims were Russian media's reaction to a resolution enacted by the Lviv Regional Council banning public use of Russian language cultural products, i.e. music and films. The resolution is not a law but a recommendation that does not outline any means of its enforcement.
Russian journalists, politicians and political analysts and activists launched a wave of outraged comments and threats against the Lviv Regional Council recommendation, calling it a reactionary law that Russia must react to accordingly.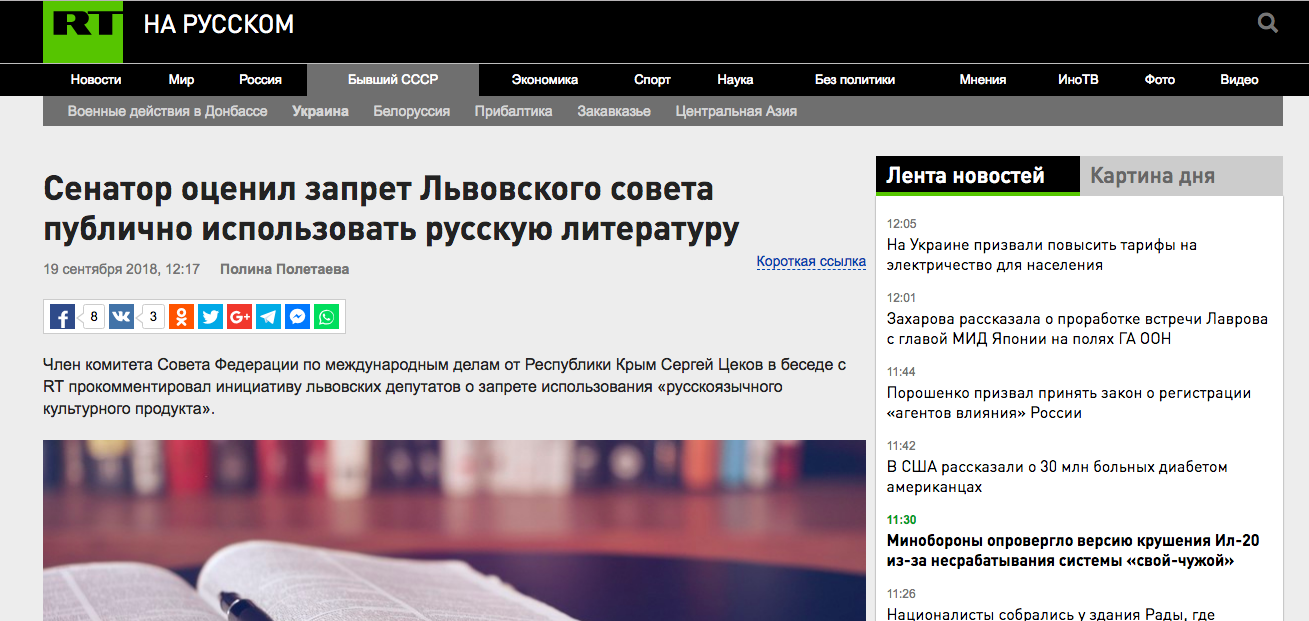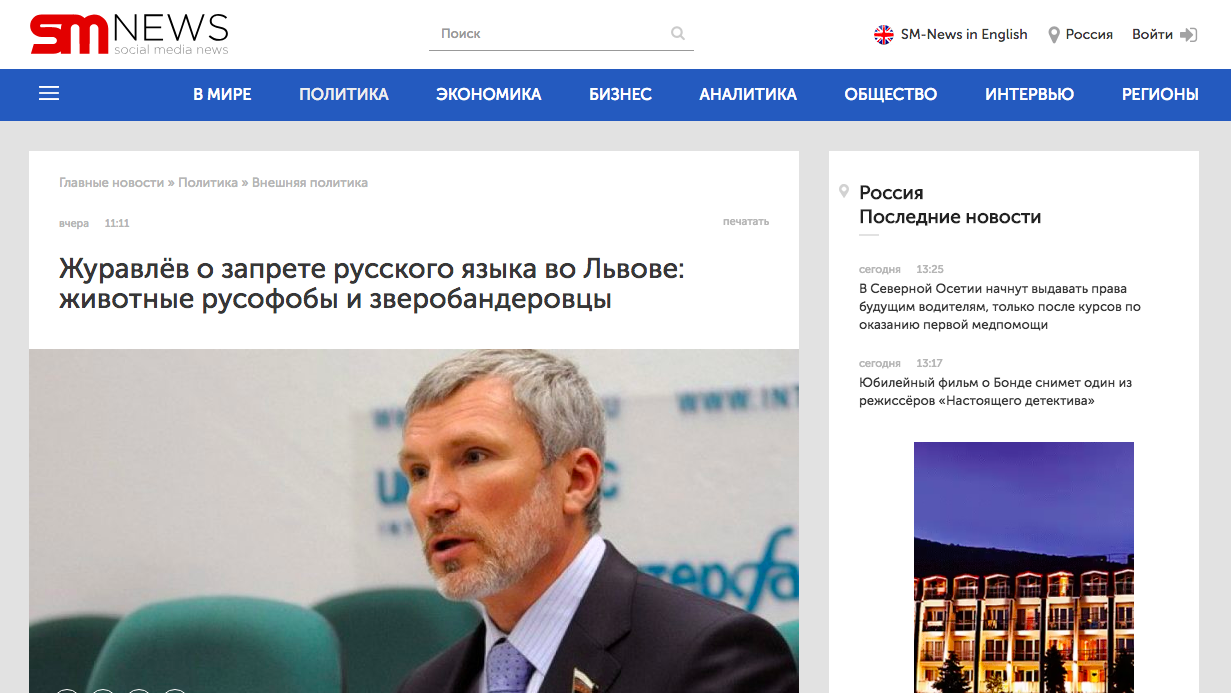 In an effort to show how opposed some members of the Lviv Regional Council allegedly were to this recommendation, some Russian media resorted to outright lies, claiming that 43 MPs voted against the measure and only 57 supported it. In fact, only 61 regional parliamentarians were present at the vote, 57 voted for the measure, four abstained. This information is openly available on the Regional Council's official web site.
The approved measure is not a law but a temporary moratorium on Russian cultural content for the duration of Russia's occupation of Ukrainian territories.  According to the DPA Ukrainian Section, the moratorium is nothing but a recommendation and is not compulsory, as Russian media claim.
The moratorium concerns a possible ban of audiovisual materials in Lviv regional entertainment establishments, something the Regional Council already called for in April of this year. Regional legislators explain the move is aimed to "avoid escalating tensions and overcome the consequences of Ukraine's prolonged language Russification".
Lviv Regional Council legislators have proposed the formation of a special interdepartmental group to look into the issue and have called on district councils to follow suit with similar measures. The Regional Council also plans to call on Ukraine's parliament, the Verkhovna Rada, to amend existing legislation in order to curtail continued Russification.