Scores of Russian media – Lenta.ru, Russian Defense Ministry television channel Zvezda, Vesti, Strana.ru and others, ran a story last week claiming that a tanker ship carrying American coal destroyed a pier in a port near Odesa, forcing the entire port to close for a year of repairs.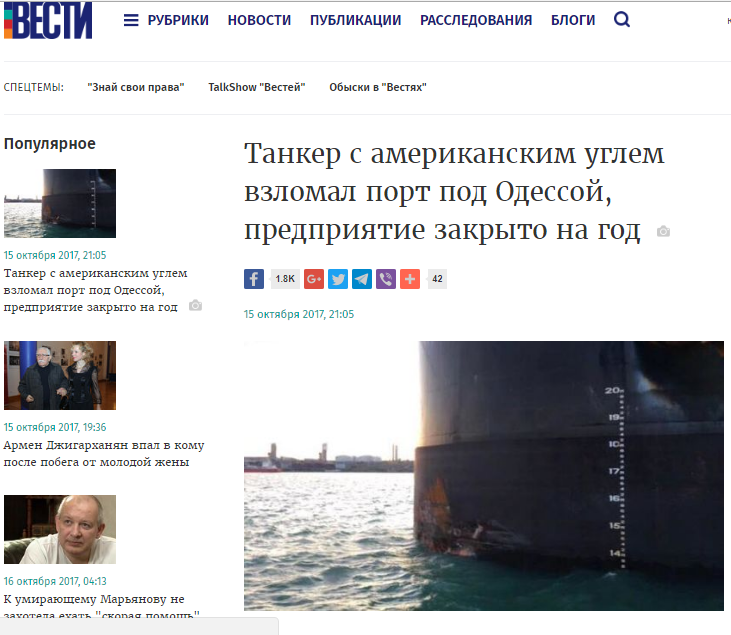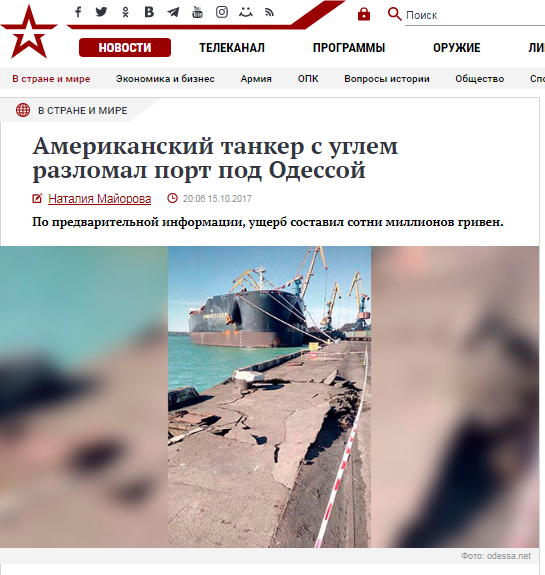 A ridiculous incident occurred in the port of Pivdennyi, near Odesa. An American tanker carrying coal swiped a wall of the quay damaging it severely. The port will be closed and not receiving cargo deliveries for up to a year, which is bound to have serious consequences for Ukraine, claims Zvezda. The article is illustrated with a photograph of the cargo ship the Conquistador.
According to the Ukrainian Sea Ports Authority, on October 11 the Conquistador  grazed the eighth pier in the Pivdennyi port. The Conquistador is not an American ship, it sails under the flag of Malta.
American coal was delivered to Ukraine a day later on October 12 by the cargo ship Victoria. According to Pivdennyi's press service, the Victoria did not have any accidents while in port and Pivdennyi is not closing for a year for repairs.
Pivdennyi's Facebook page says the port is working normally and damage to the 8th pier has not impacted on marine traffic in and out of the port. On October 16 three tankers were being unloaded in the port, including in the pier previously grazed. Another cargo ship delivering coal from South Africa was due this week.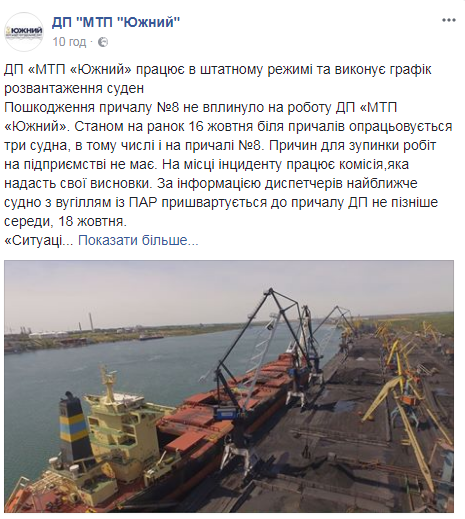 Pivdennyi port acting director Vitaliy Zhukovsky says the port is operating normally and pointed out that this week a cargo ship was being loaded in the pier that Russian media claim was destroyed.
This is not the first time that Russian media have disseminated fakes about deliveries of American coal to Ukraine. StopFake debunked a recent story claiming that American coal would bankrupt Ukraine and Kyiv would overpay for it three times.