As the long awaited visa-free travel agreement between Ukraine and the European Union goes into effect in mid-June, Russian media are working overtime producing various fakes predicting its cancellation before it actually goes into effect. The latest fake is a story in RT, Russia's international channel, warning that organizations sponsored by the philanthropist George Soros are warning Ukraine that the EU can cancel visa-free travel for Ukrainians.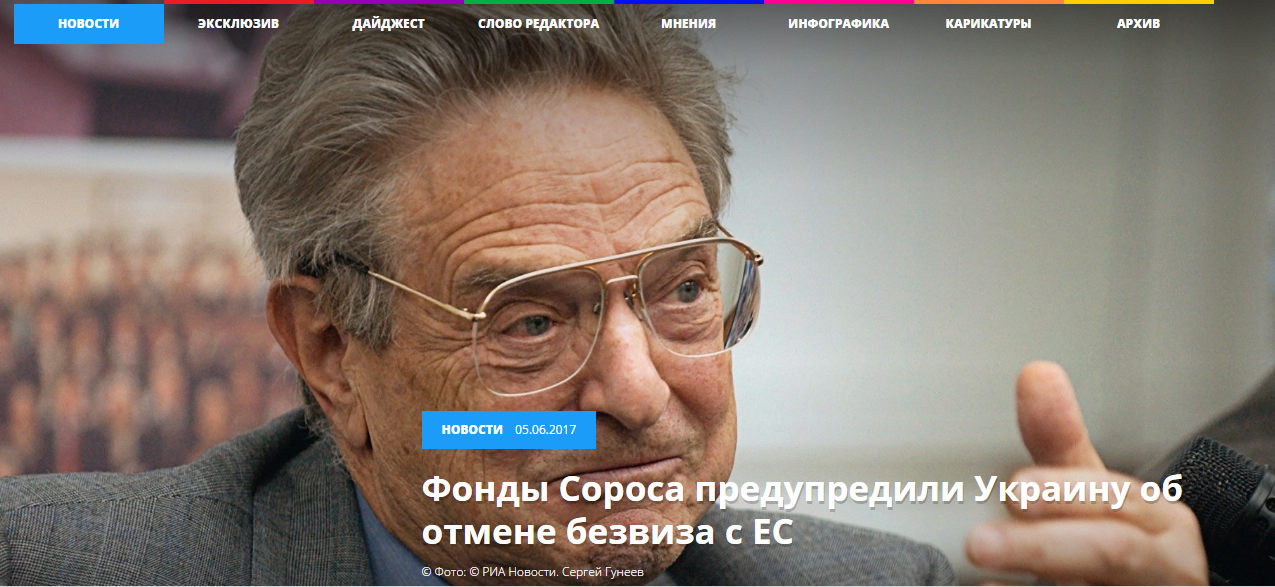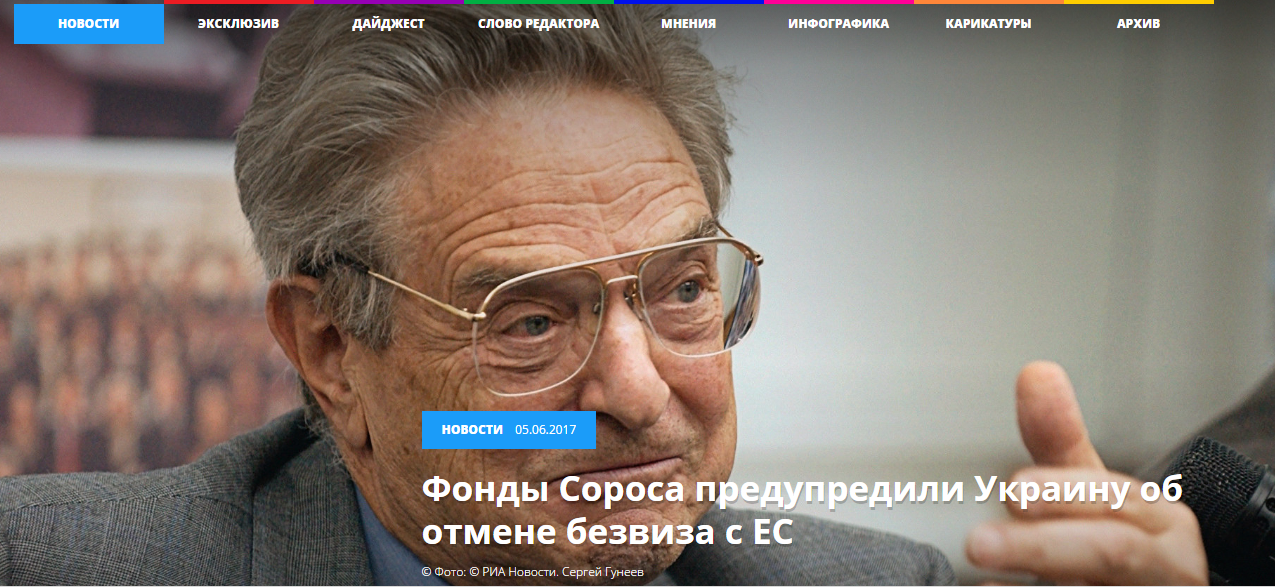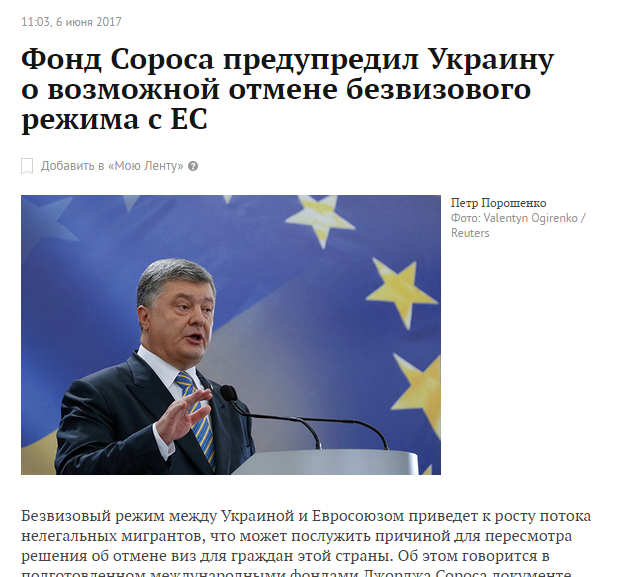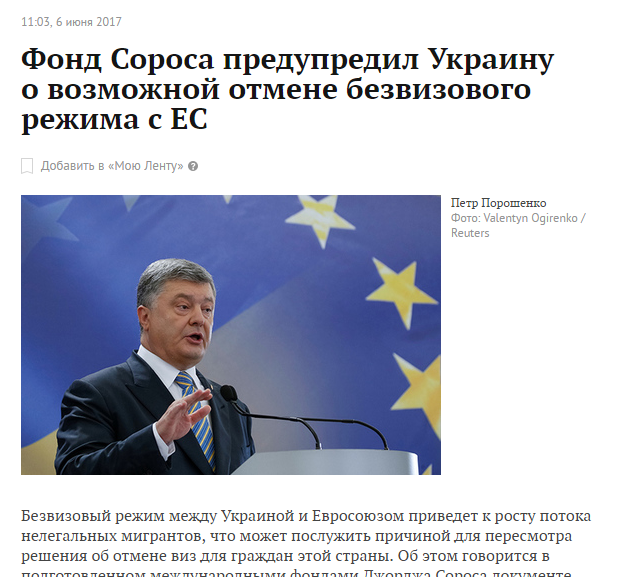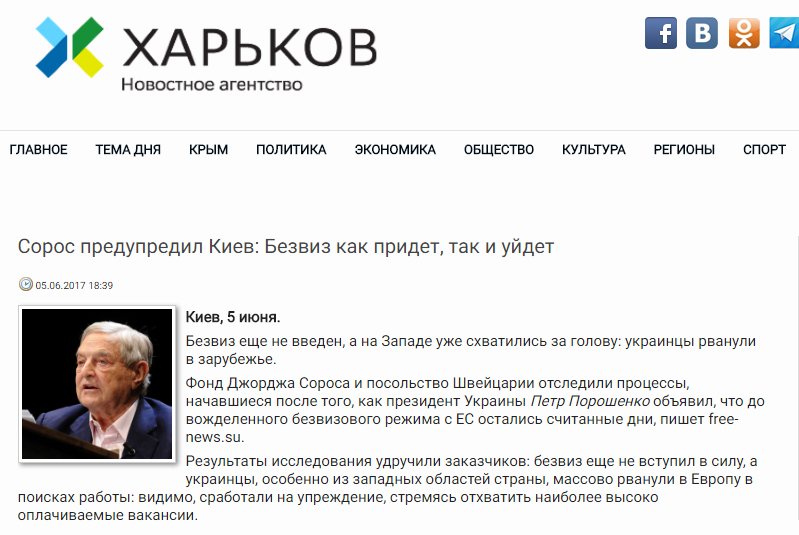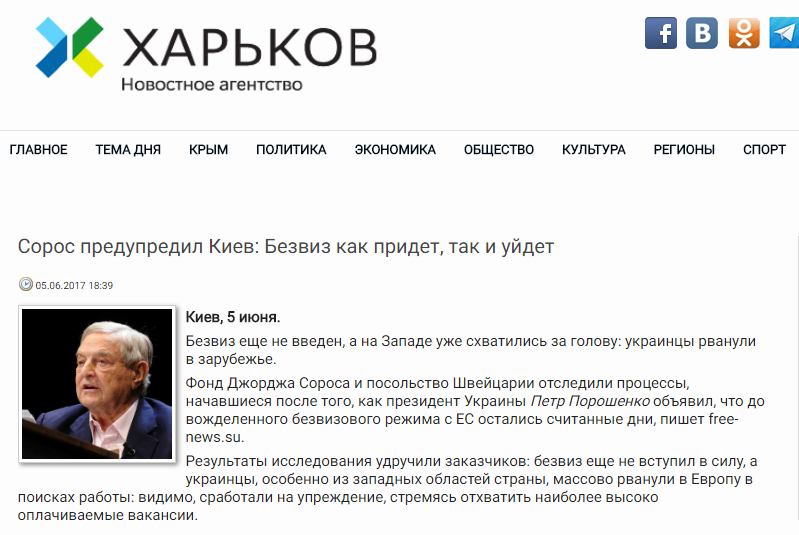 This fake story was reprinted by RIA Novosti, Ukraina.ru, Novostnoye Agentstvo Kharkova, Lenta.ru and other Russian media.
The RT story cites a migration research paper "prepared by international organizations that are part of George Soros' Open Society Institute" without naming or linking to the document.
The actual research paper was prepared by the Ukrainian NGO Europe Without Barriers and the organization has put out a statement identifying RT's fake story and manipulation of its findings.
RT claims that since 2014 the number of illegal migrants from Ukraine has grown significantly, as has the number of those who have been denied European visas.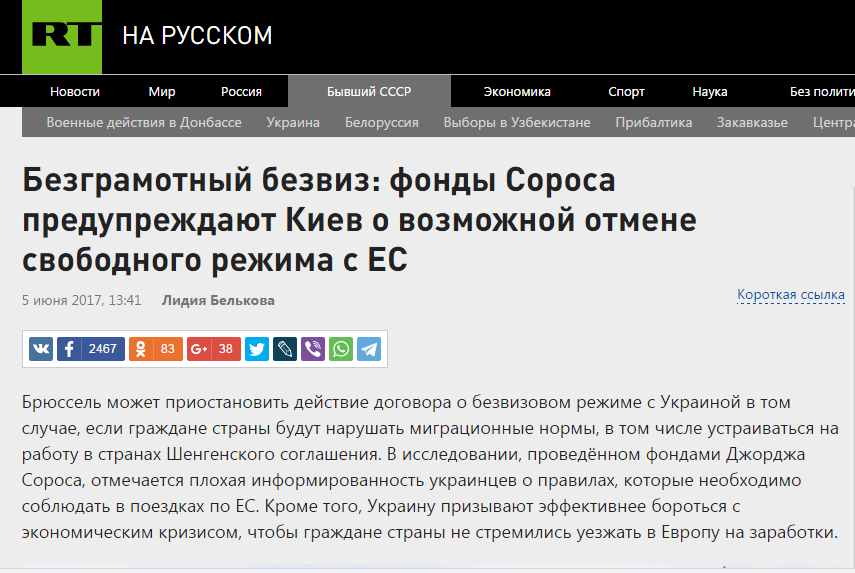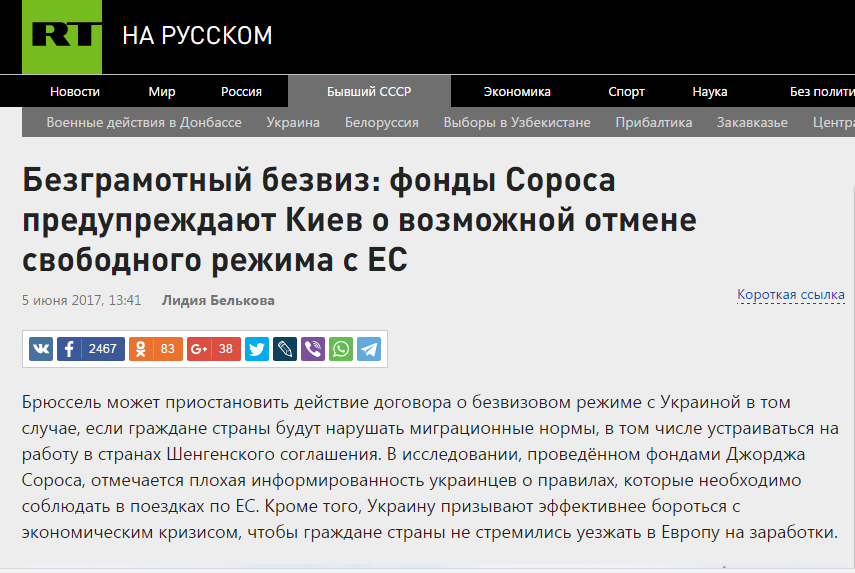 But the figures cited by Europe without Barriers tell a different story. Basing their findings on Eurostat and European Commission data, official bodies of the European Union, the NGO reports that more than one million visas were issued to Ukrainians in 2016, nearly half of those were work visas. According to Eurostat in 2016 nearly 27 thousand Ukrainians were in Europe illegally, a small fraction compared to the actual number of legally issued visas.
According to the European border agency Frontex the majority of those outstaying their visas in Europe were detained while returning to Ukraine, a crucial detail that RT fails to mention. Another fact that RT conveniently ignores is the decreasing number of Ukrainians seeking asylum in the European Union. Slightly more than 12 thousand Ukrainians sought asylum in 2016, a decrease of over 40% compared to 2015.
In its hurry to churn out fakes, RT makes outrageous claims that are easily fact checked. In this fake migration story for example, RT claims that Switzerland, Iceland, Norway and Liechtenstein will not be open to Ukrainians without visas.  These countries however are part of the Schengen zone and starting June 11 Ukrainians can visit them without visas for a period of 90 days.