Russian media have reported that the Netherlands accused Ukraine of criminality during the investigation of the Malaysia Airlines Flight MH17 which crashed over eastern Ukraine after being hit by a Russian Buk missile. The source for the story is Vladimir Kornilov, a Donetsk native currently living in Moscow.
Stories using Kornilov's Facebook post as a source claim that Kyiv has been accused of committing "serious felonies" because "Ukraine has not submitted MH17 air traffic records". According to civilian aviation expert David MacMillan this kind of behavior should be punished in accordance with Dutch criminal laws, writes Kornilov.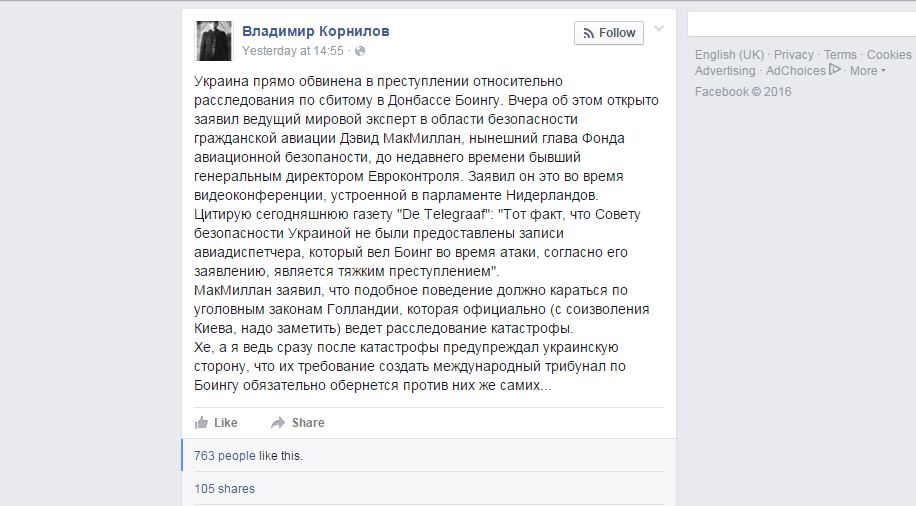 In fact the original story published in De Telegraaf, Holland's biggest daily newspaper and its accompanying website is entitled "Ukraine and Russia are liable to punishment".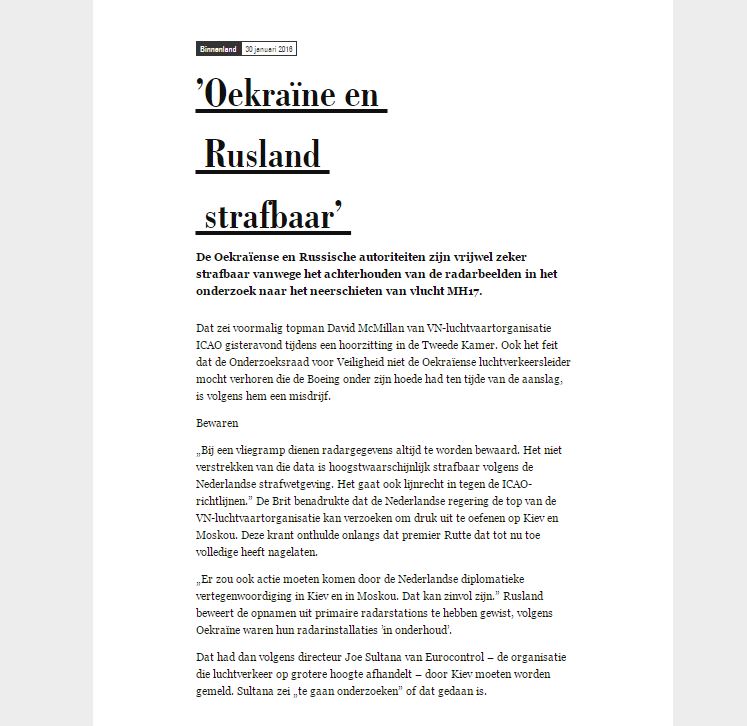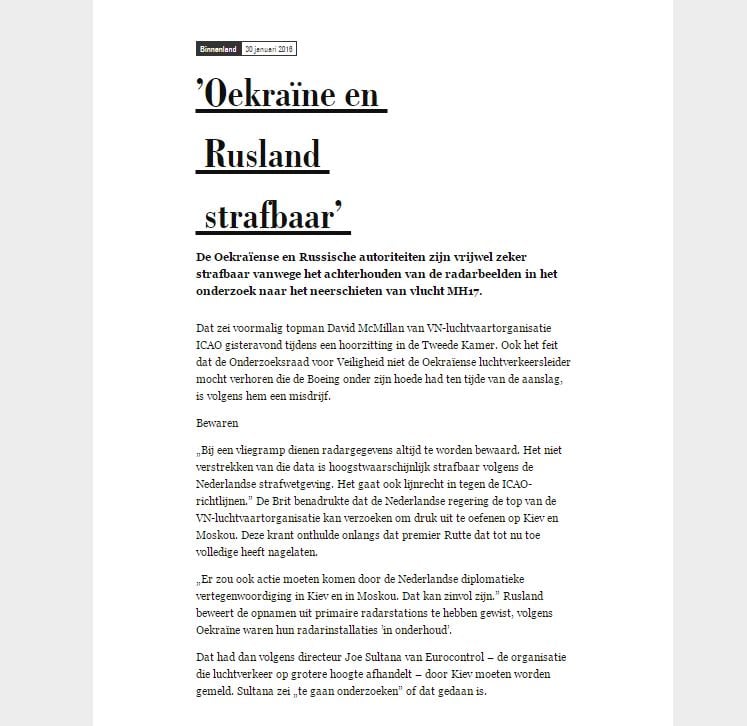 In this article David McMillan, former chief of Eurocontrol (the European Organization for the Safety of Air Navigation) says that it is criminal that the Dutch Security Council has not had access to the MH17 air traffic records and blames both Ukraine and Russia for not providing these records.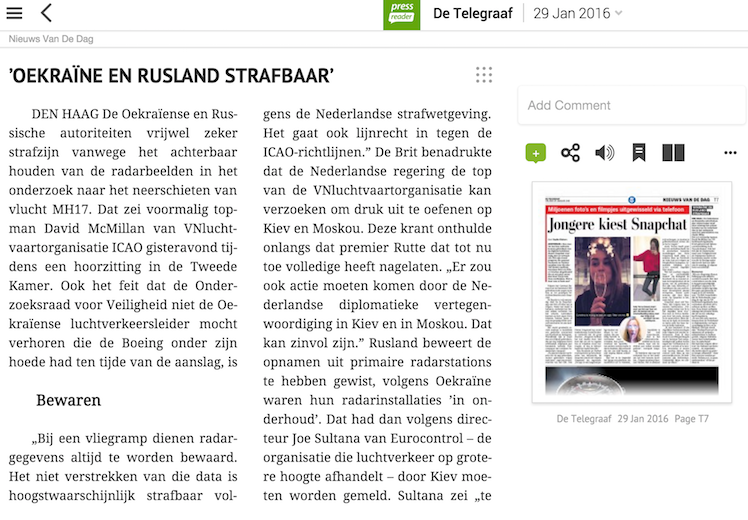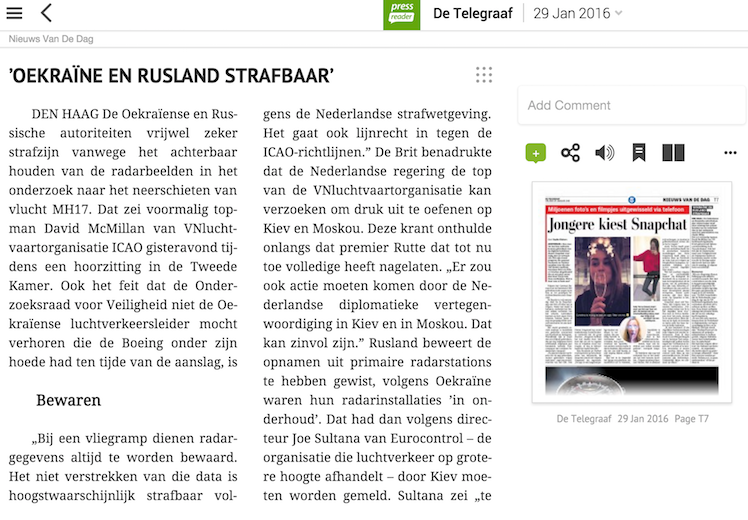 In his Facebook post Kornilov completely fails to mention this. McMillan also says that the Dutch government must pressure both Moscow and Kyiv to supply the air traffic control records. McMillan goes on to say that Russia says it has deleted the records while Ukraine was conducting radar maintenance and seemingly never recorded anything.
The phrasing in the original Dutch reads as follows: "Rusland beweert de opnamen uit primaire radarstations te hebben gewist, volgens Oekraïne waren hun radarinstallaties 'in onderhoud" which translates as "Russia claims the recordings are erased from their primary radar stations, while Ukraine was conducting maintenance of their radar installations.
Kornilov and Russian media completely omit the reference to Russia while quoting McMillan. It should be noted that McMillan is no longer a Eurocontrol official and is quoted in the De Telegraaf in a private capacity. Therefore to claim that the Netherlands or the West are accusing Ukraine of something, is patently untrue.
Kornilov's distortion of the original story was also carried by the Russian military television channel Zvezda, Riafan.ru, RENTV, Ukraina.ru and others.