A number of Russian and pro-Kremlin media reported last month that Ukraine had purchased low quality Evolution type locomotives from the United States.  Tezar News, Sputnik,  REN TV and others all cite former Ukrainian Transport Minister Yevhen Chervonenko who told the NewsOne television channel that Ukraine spent millions of dollars buying locomotives that do not work.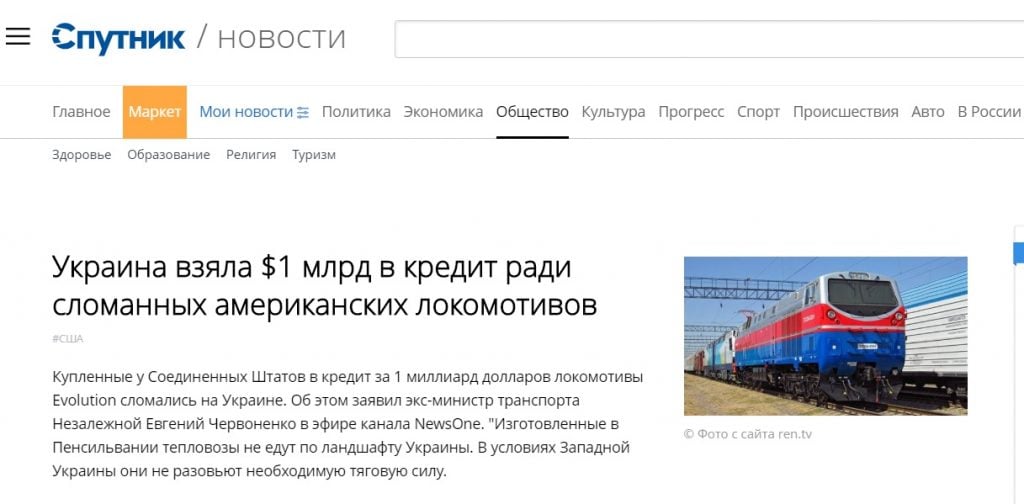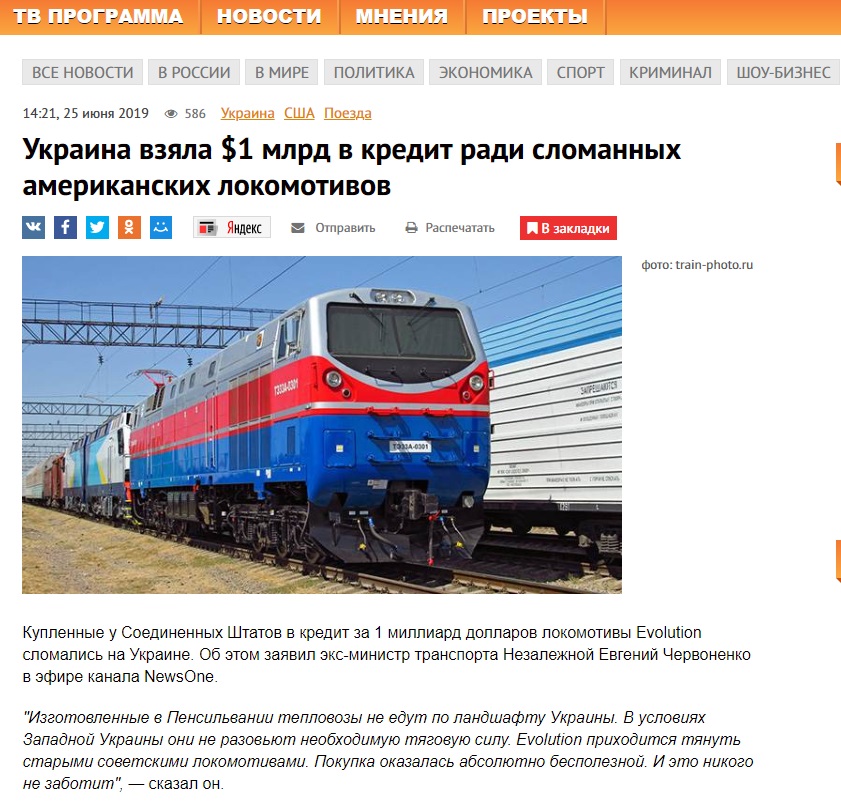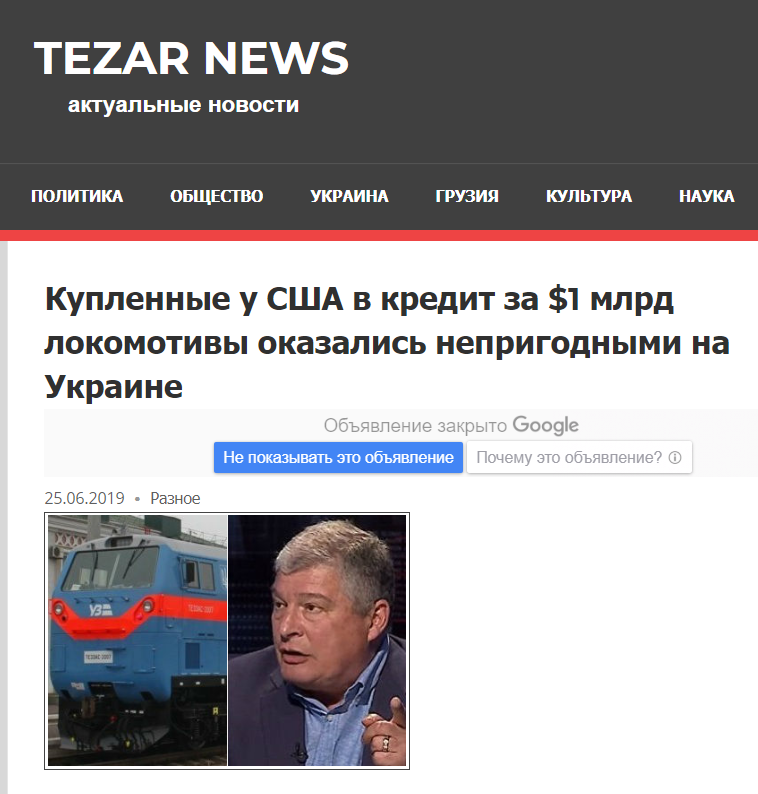 Chervonenko claims that Evolution locomotives are not intended for Ukrainian terrain and that is why they are losing traction power and must be pulled by old Soviet locomotives. 
"This purchase was absolutely useless and nobody cares about this" Chervonenko said.
StopFake could not locate the NewsOne Chervonenko video that Russian media refer to, we did however find other footage from June 14 where Chervonenko makes a similar claim.
https://www.youtube.com/watch?v=v8hwAJv2sNw
"Evolutions simply don't have enough pull. They're for American terrain, they can't make it through the Carpathian mountains," Chervonenko claimed.
StopFake asked the Ukrainian national railway company Ukrzaliznytsia if they were having trouble with the Evolution diesel locomotives, and considered the low quality and prone to breaking down.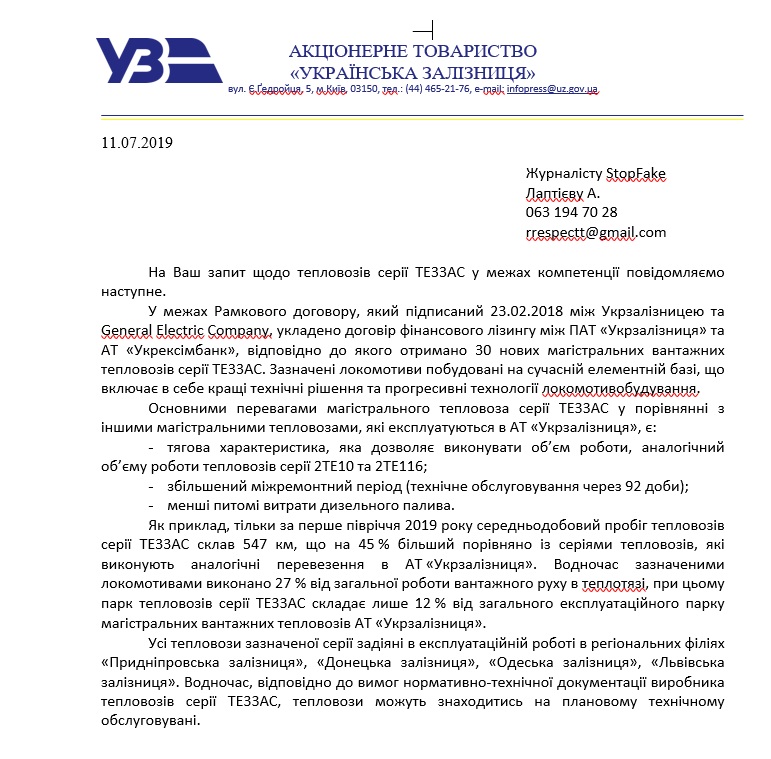 In an email Ukrazaliznytsia's press office informed us that only 12 percent of the company's fleet of diesel locomotives are Evolution 33AC series. Nevertheless, during the first half of 2019 the average daily mileage of the Evolution diesel locomotives was 547 kilometers, 45 percent more compared to the mileage performance of Ukrzaliznytsia's old diesel locomotives. 27 percent of all of Ukrainian freight traffic is carried out by Evolution locomotives. 
According to General Electric, the company that builds the Evolution series, an Evolution locomotive is the most technologically advanced, diesel-electric, heavy-haul locomotive in the world today.