Following in the footsteps of last week's fake claiming that Ukrainian President Petro Poroshenko plans to deny Ukrainian citizenship to all those who were forced to obtain Russian passports in Crimea, Russian propagandist media has come up with yet another fake: that Ukraine is reconciling itself to Russia's illegal annexation of Crimea.
Lenta.ru, Ukraina.ru, NTV, Moskovskyi Komsomolets, Argumenty I Fakty all featured stories claiming that Ukraine has admitted that it is incapable of returning Crimea to Kyiv's rule.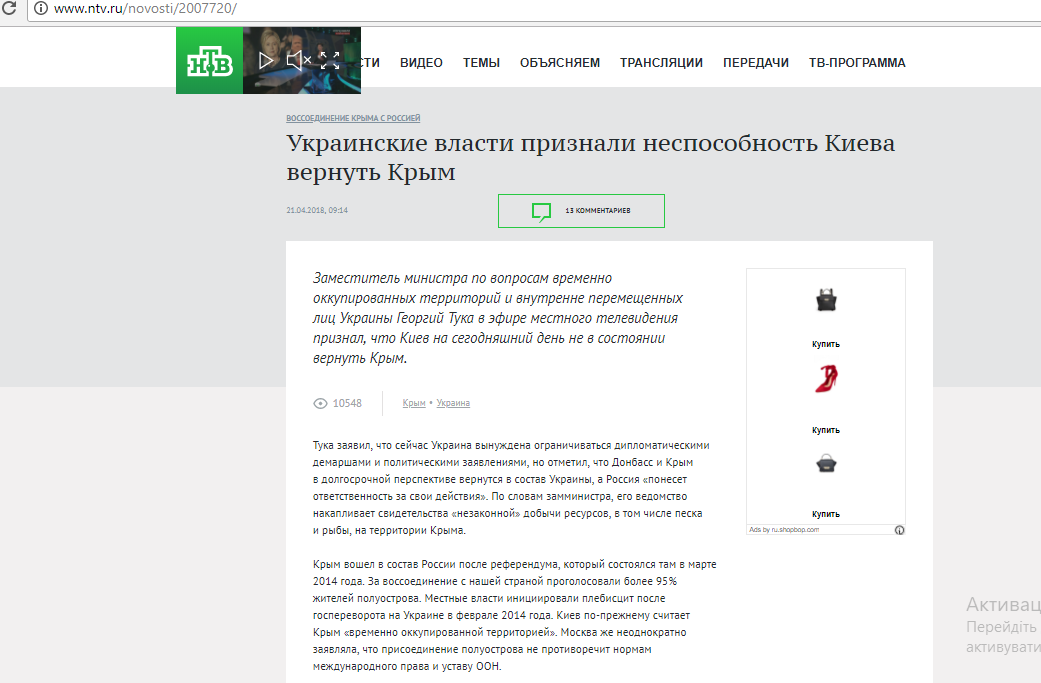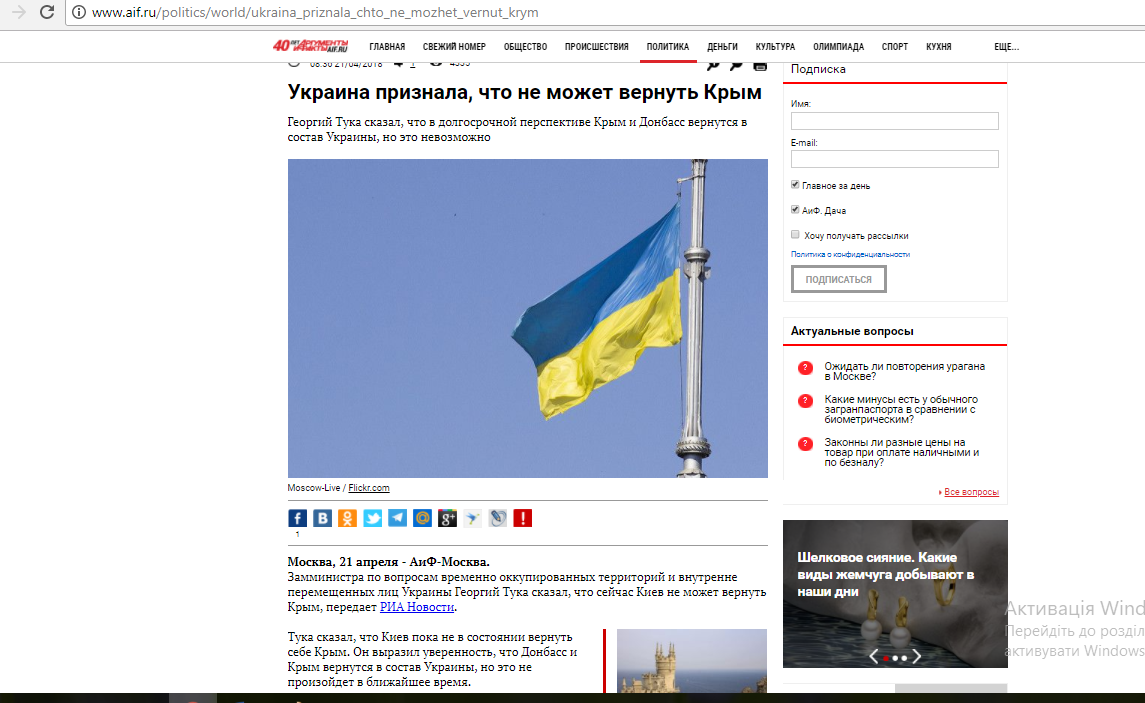 The fake stories originated in the deliberate falsification of comments by the Ukrainian Deputy Minister for the temporarily occupied territories Heorhiy Tuka during an appearance on Ukrainian television channel 112.
Presently Ukraine is in no position to take back Crimea, declared Lenta.ru seemingly citing Tuka. Media in the occupied territories of eastern Ukraine went even further, DNR Novorossia declared that Ukraine was a step away from recognizing Crimea as Russian.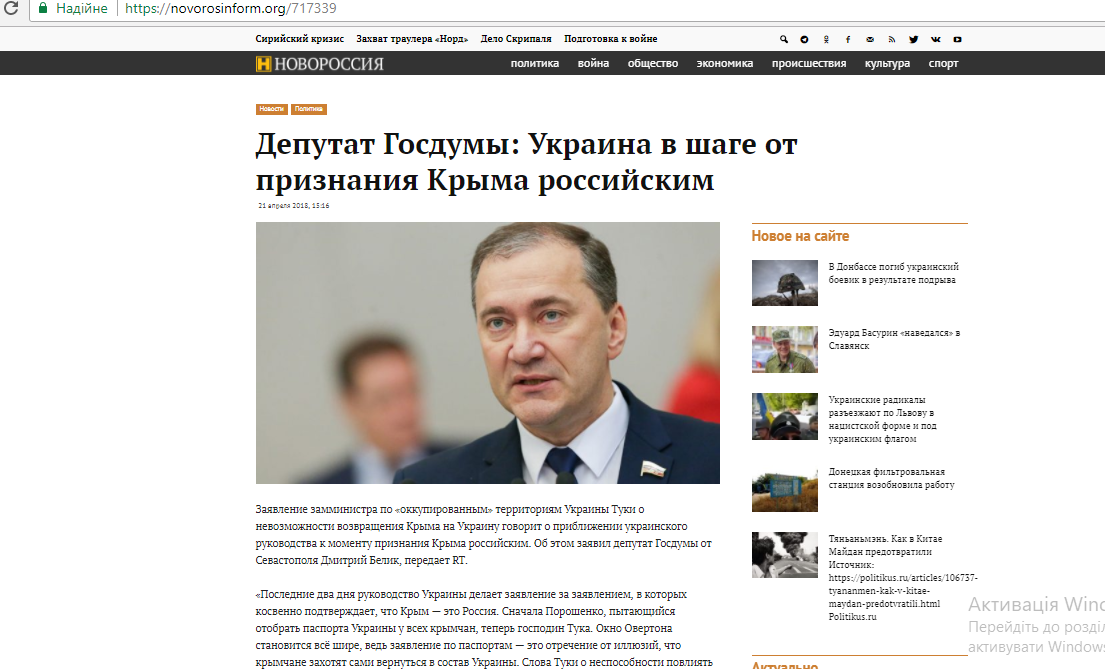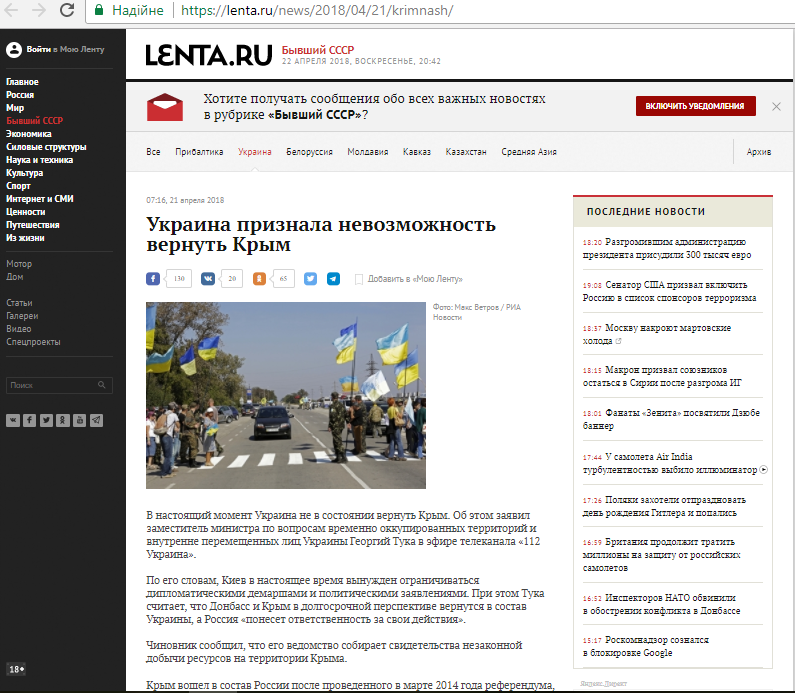 Tuka participated in channel 112's Evening Prime news program where he addressed a variety of issues. Answering a question about a small island called Tuzla in the Kerch strait which Russia took at the same time it occupied Crimea, Tuka said that Ukraine currently could do very little to eject Moscow from Crimea but must continue to work through diplomatic and political channels to rectify the situation. Tuka goes on to say that Russia will at some point not only have to answer for Crimea's illegal annexation, but will also have to return the peninsula.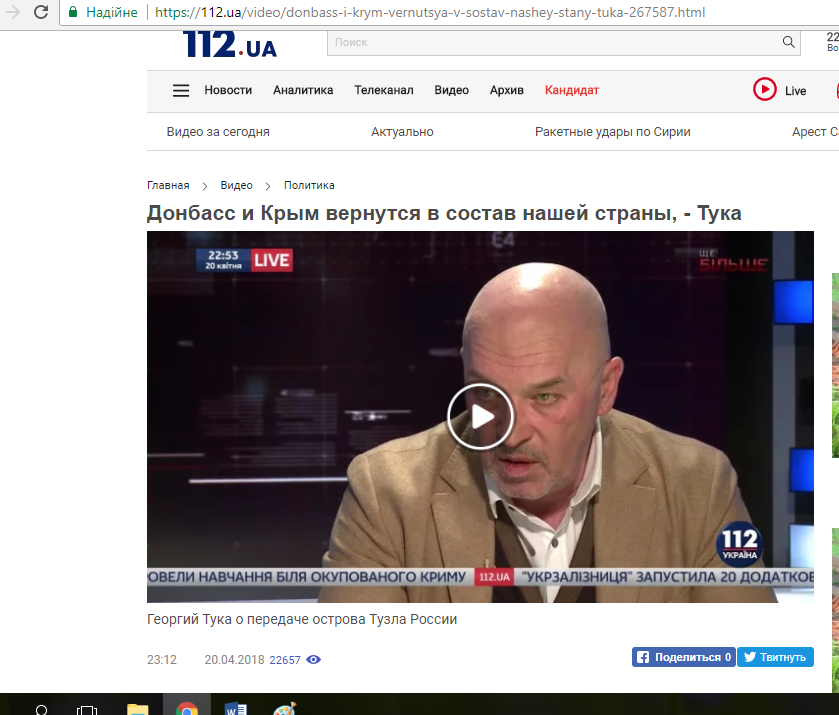 Nowhere during the entire program does Tuka or anyone else say that Ukraine is incapable of returning Crimea and must therefore recognize the peninsula as Russian.
Channel 112's web site features the entire video of the Evening Prime program and a shortened version entitled Donbas and Crimea will return to Ukraine: Tuka. This short version begins with the presenter asking the question 'What can Ukraine actually do?' with Tuka answering "Nothing, only diplomatic procedures and political statements". It was this shortened video that Russian media latched onto to create their latest fake.