Russian media this week declared that Ukraine's Foreign Ministry accused the European Union of betrayal. Russia's official news agency RIA Novosti, Vesti and Ukraina.ru all featured stories claiming that Ukraine suspects the EU of machinations and even treachery.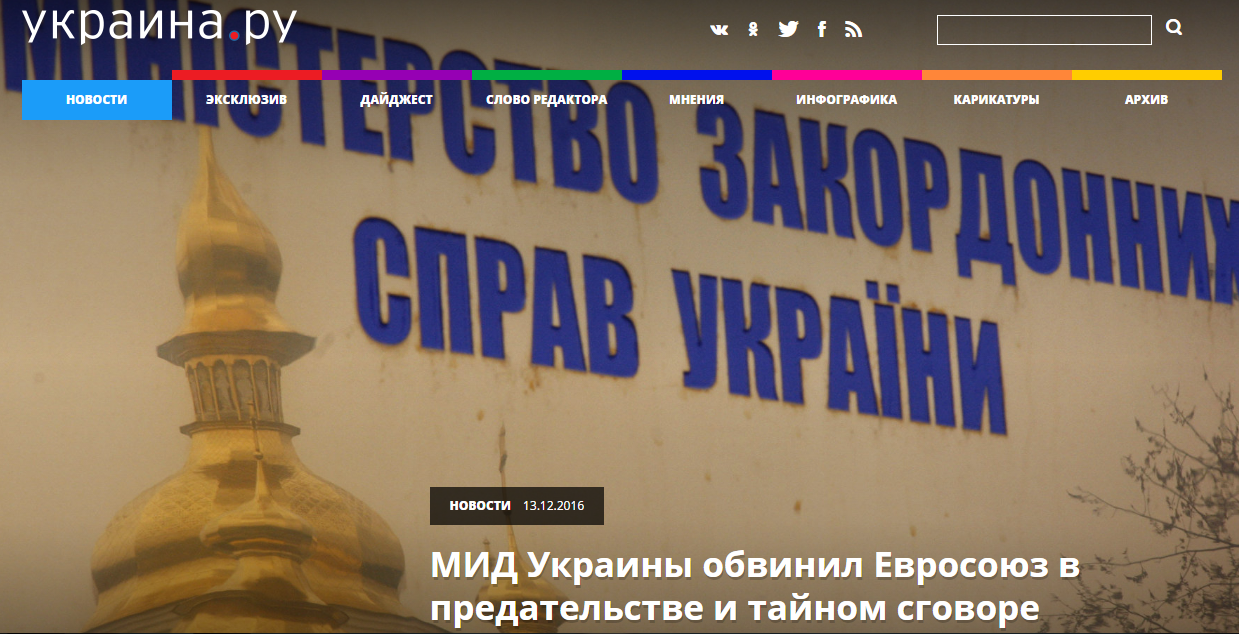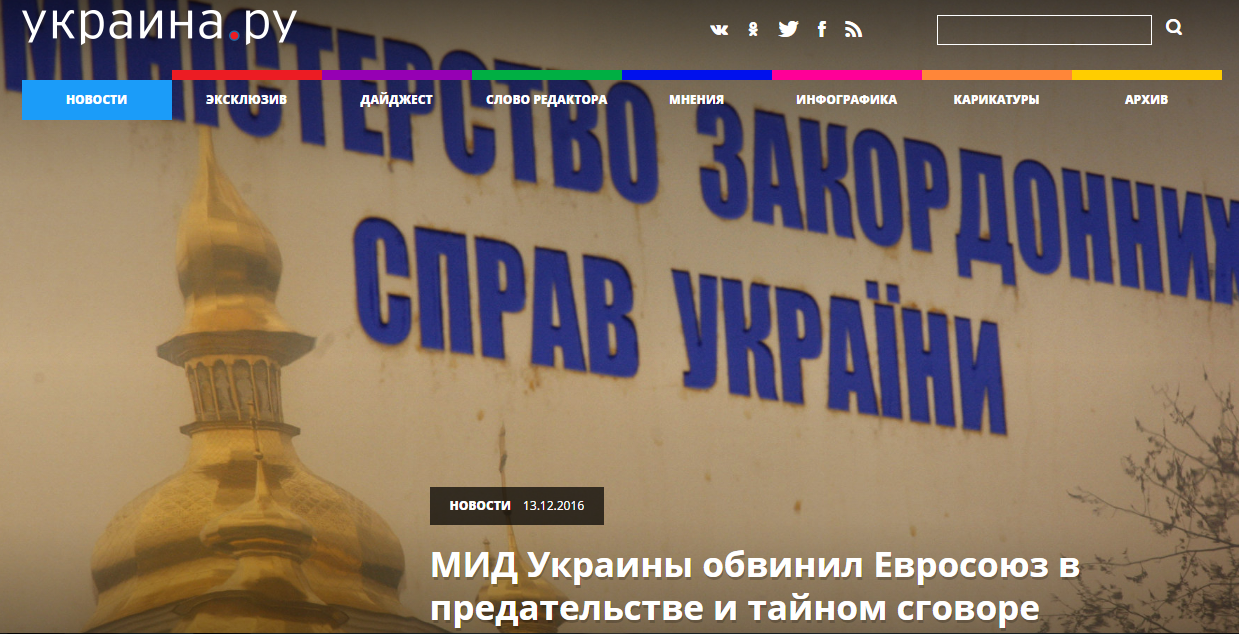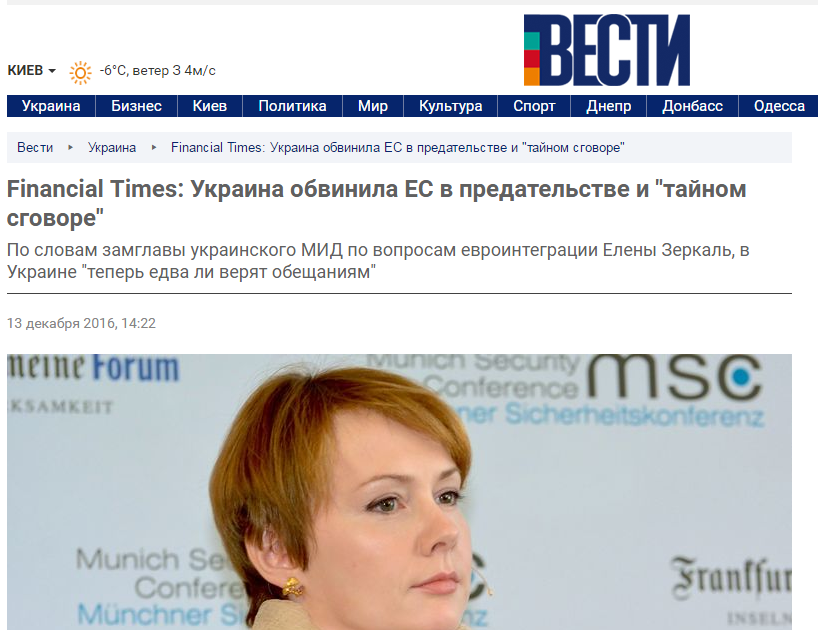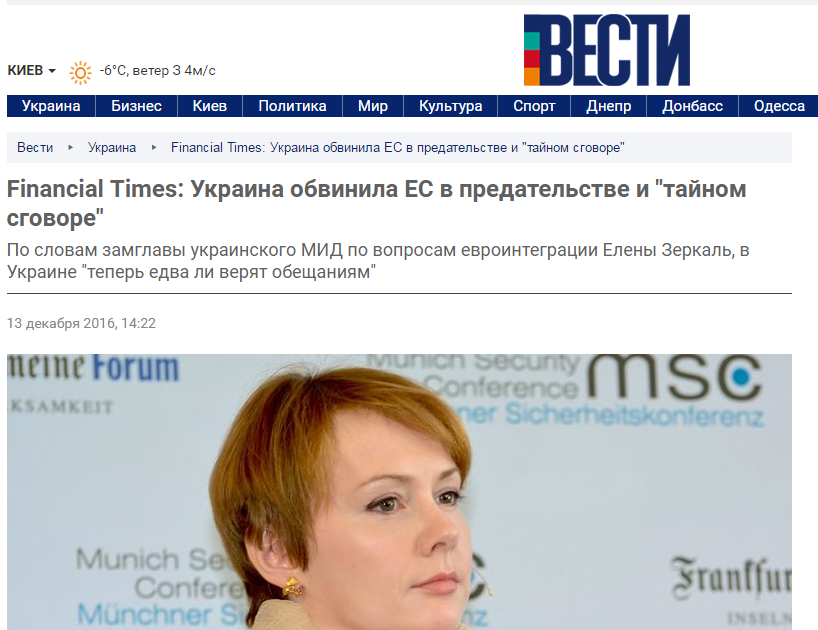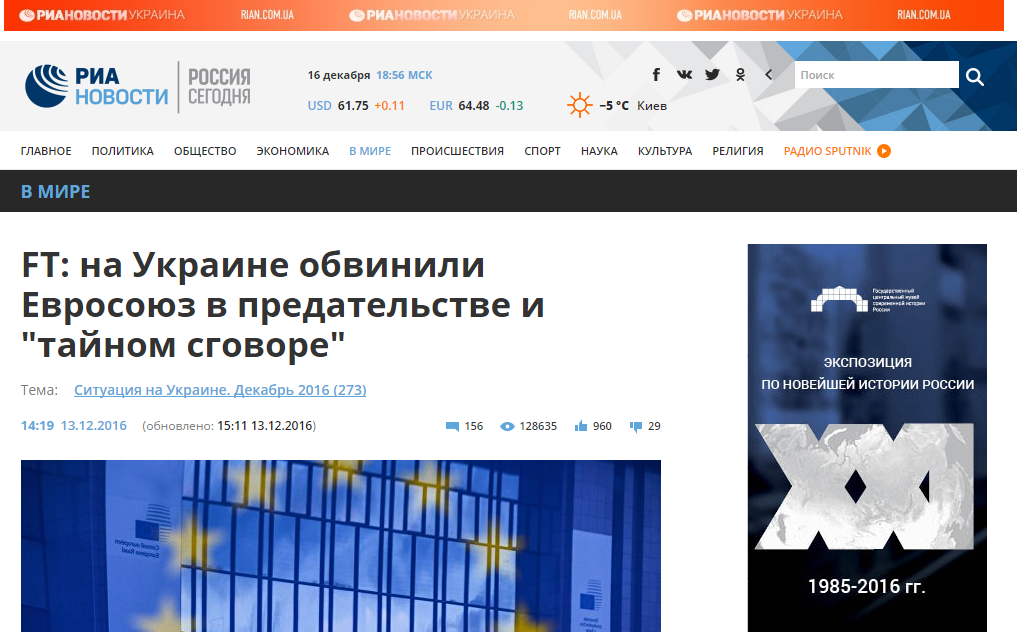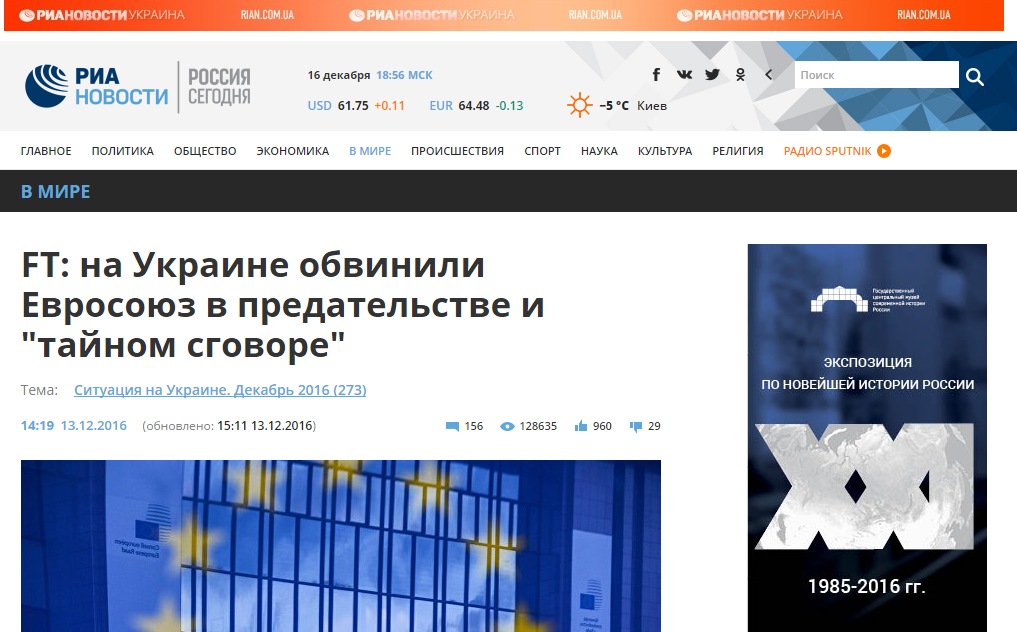 The source for these claims is an interview that Ukraine's Deputy Foreign Minister for European Integration Olena Zerkal gave to the British newspaper Financial Times. Ms. Zerkal spoke about the European choice Ukrainians made during the Maydan revolution and expressed disappointment that they still had to wait an undetermined period of time for visa free travel to the European Union.
Olena Zerkal said the following: "This is testing the credibility of the European Union… I am not being very diplomatic now. It feels like some kind of betrayal…especially taking into account the price we paid for our European aspirations. None of the European Union member countries paid such a price."
While visa free travel for Ukrainians has in principle been agreed upon with the EU, it has yet to officially begin. Ms. Zerkal was simply expressing frustration with the lengthy process; she was not accusing the EU of betrayal.
Ukraine has fulfilled all the required criteria for visa free travel to the EU and must now wait until the European Parliament and the European Council agree on changes to the EU's visa policy.