Responding to an article by Ukrainian Foreign Minister Pavlo Klimkin about the establishment of the independent Orthodox Church of Ukraine in the Portuguese website Observador, RT Russian accused the Ukrainian politician of dividing fraternal nations and announced that Ukrainian was an artificial language created in the Soviet Union.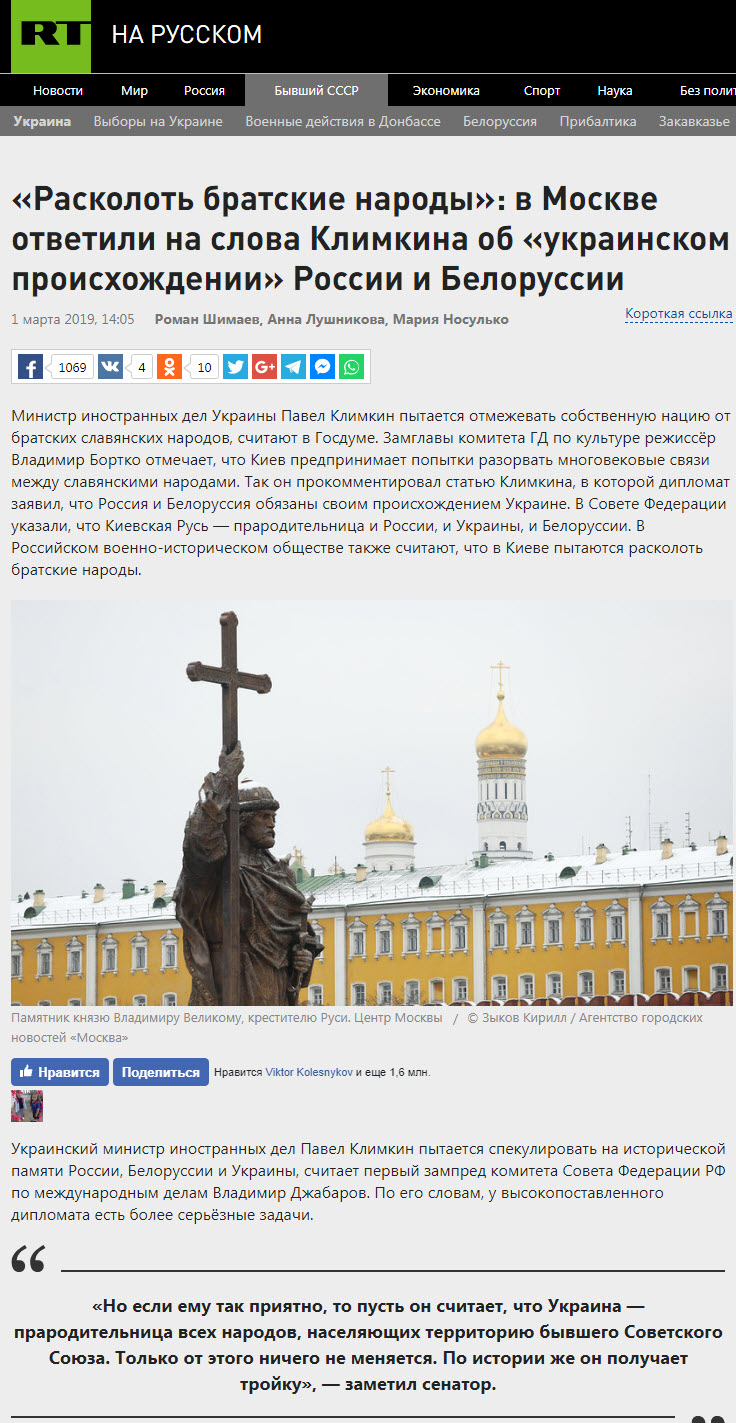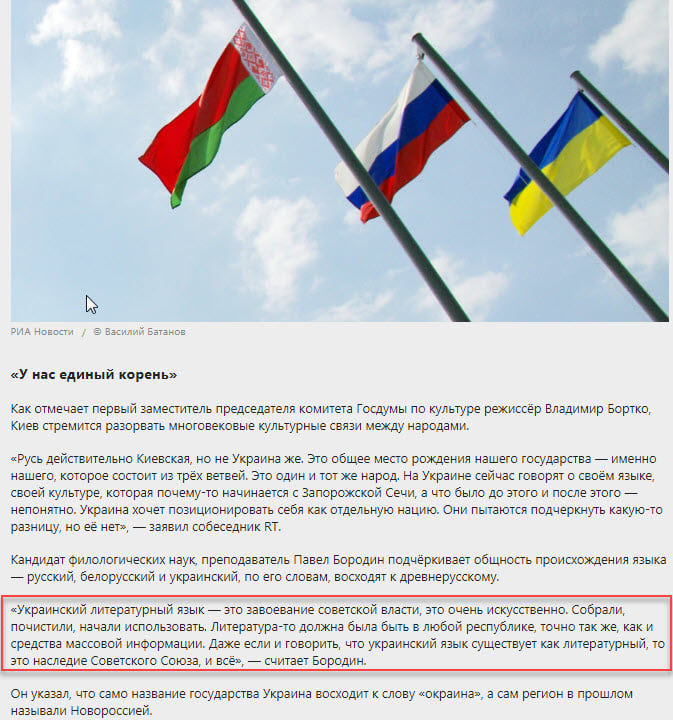 RT cites Russian philologist Pavel Borodin who claims that the Ukrainian language was a completely artificial Soviet construct. "They lumped it together and started using it, as every republic in the USSR had to have a literature. Even if they say that Ukrainian exists today as a literary language, this is the legacy of the Soviet Union," Borodin declared.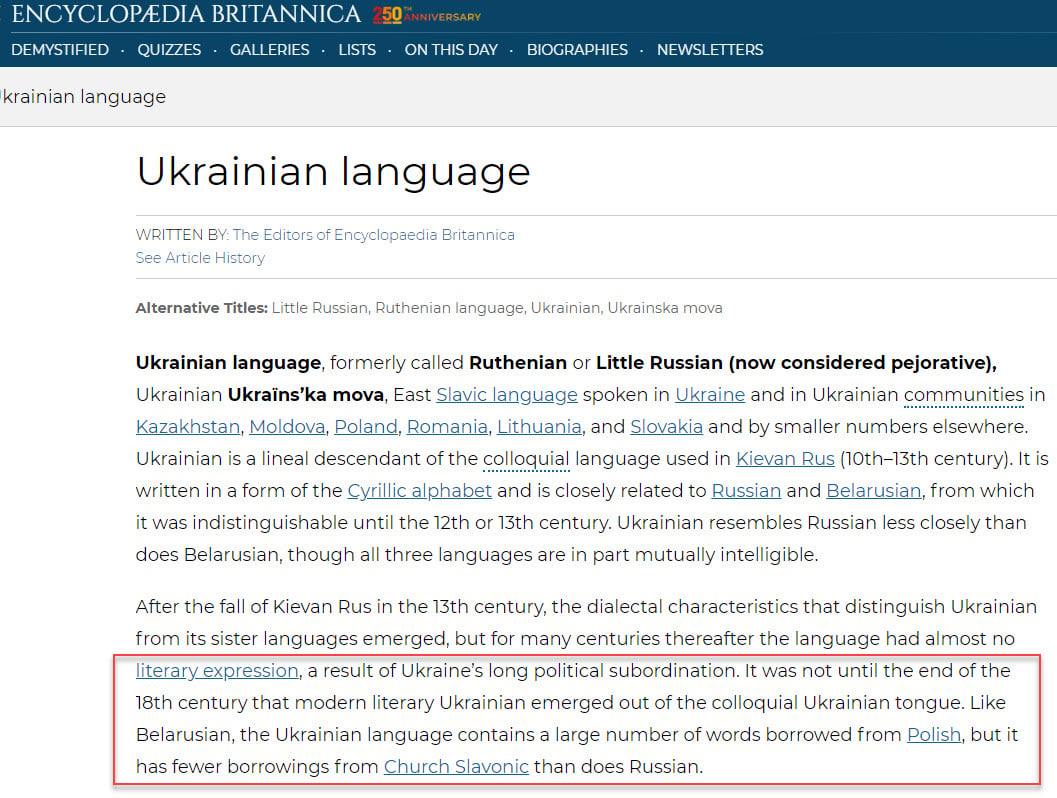 According to the Encyclopedia Britannica modern literary Ukrainian originated from the spoken Ukrainian language at the end of the 18th century. Like Belarusian, Ukrainian has a large number of words borrowed from Polish, but it has fewer words from Old Church Slavonic than the Russian language.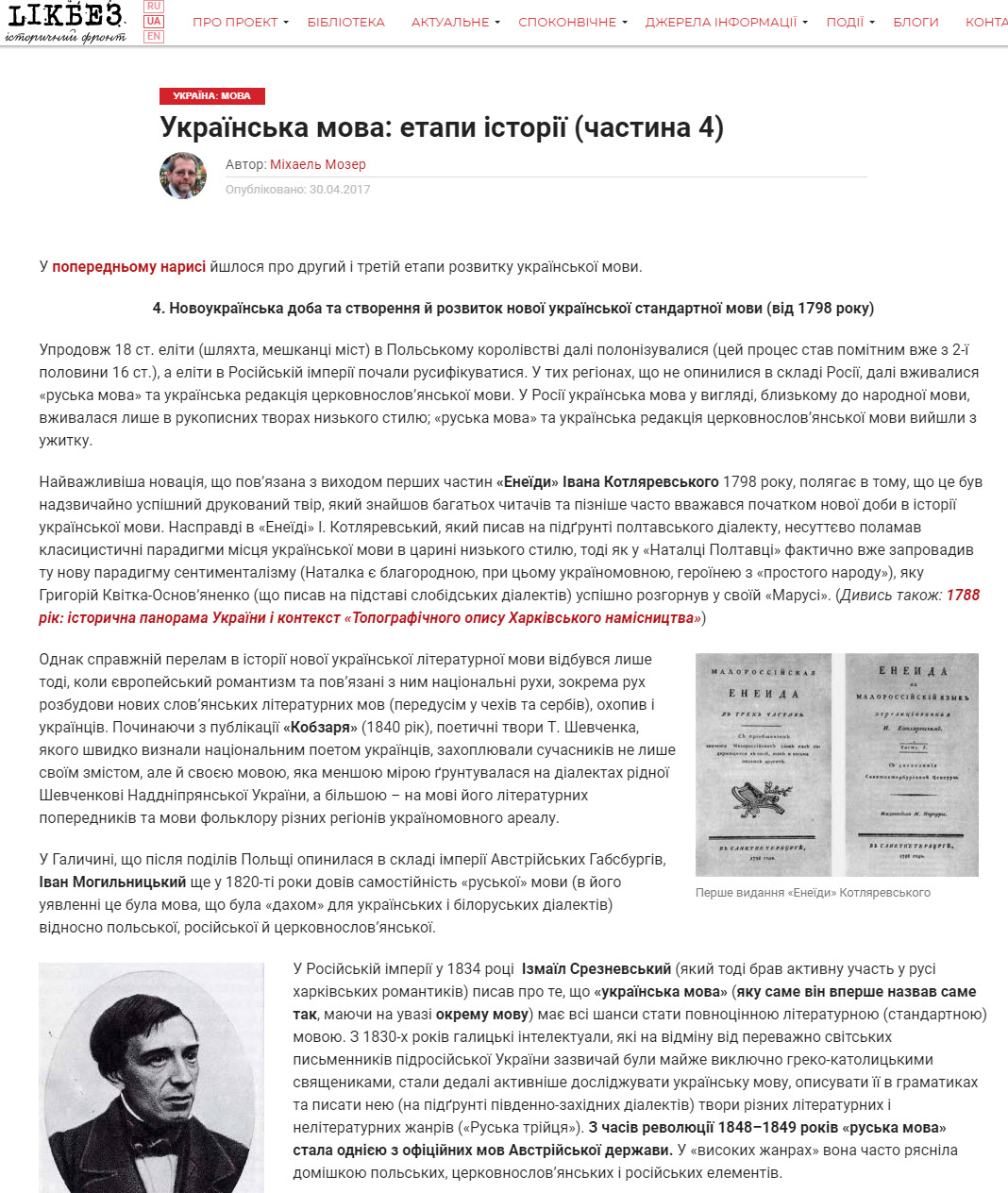 In an article on the history of the Ukrainian language, distinguished University of Vienna linguist and Ukrainian language specialist Michael Moser notes that the publication of a Ukrainian version of the Aeneid by Ivan Kotliarevsky in 1798 is widely considered to be the beginning of a new era in the history of the Ukrainian language. The language reached a turning point during the period of European romanticism. In the 19th century Ukrainian writers developed a new spelling for the Ukrainian language emphasizing its difference from Russian.
After the establishment of communist rule in Ukraine, a period of Ukrainization followed in the 1920s increasing the usage of the Ukrainian language and promoting other elements of Ukrainian culture in public life. The policy was used by the Bolsheviks to increase their popularity. Ukrainization came to an abrupt end followed by mass repressions against all aspects of Ukrainian culture. Further Soviet policies regarding the Ukrainian language were aimed at squeezing the language out of public life altogether and making it closer to Russian through enforced grammar and syntax changes.
Borodin's claim also does not hold up to historic scrutiny. If Ukrainian is an artificial 20th century construct, why did imperial tsarist Russia issue two edicts, one in 1863 another in 1876 banning education in Ukrainian and the publication of books in Ukrainian.