Ukrainian President Petro Poroshenko's wife Marina allegedly said that true Ukrainian identity is found in the United States. This claim was disseminated by the pro-Kremlin sites Ukraina.ru, Times.com.ua SMI2, all of whom refer to the Ukrainian President's press office as the source for their claim.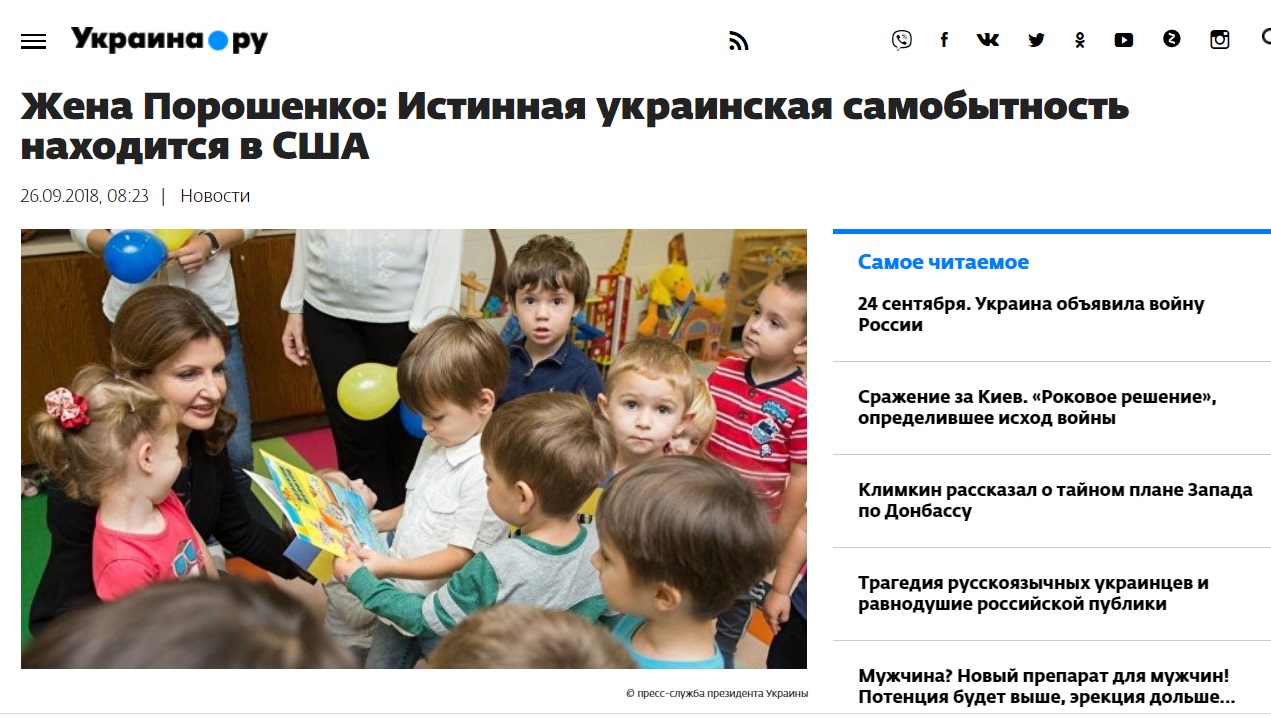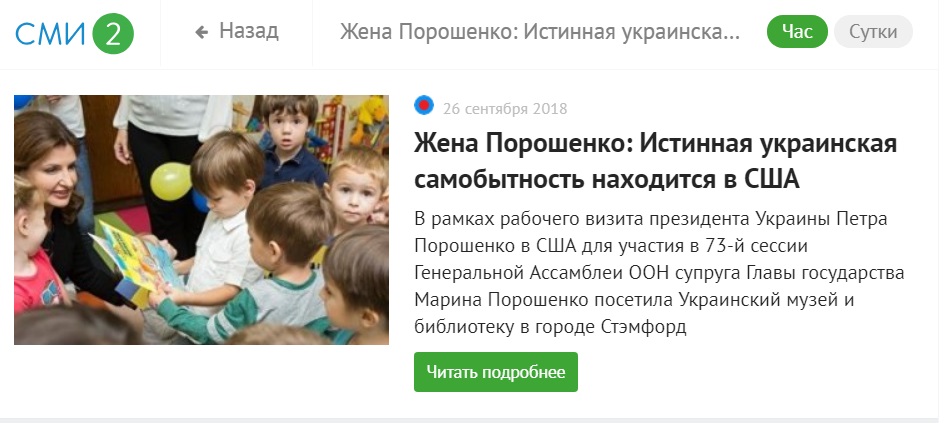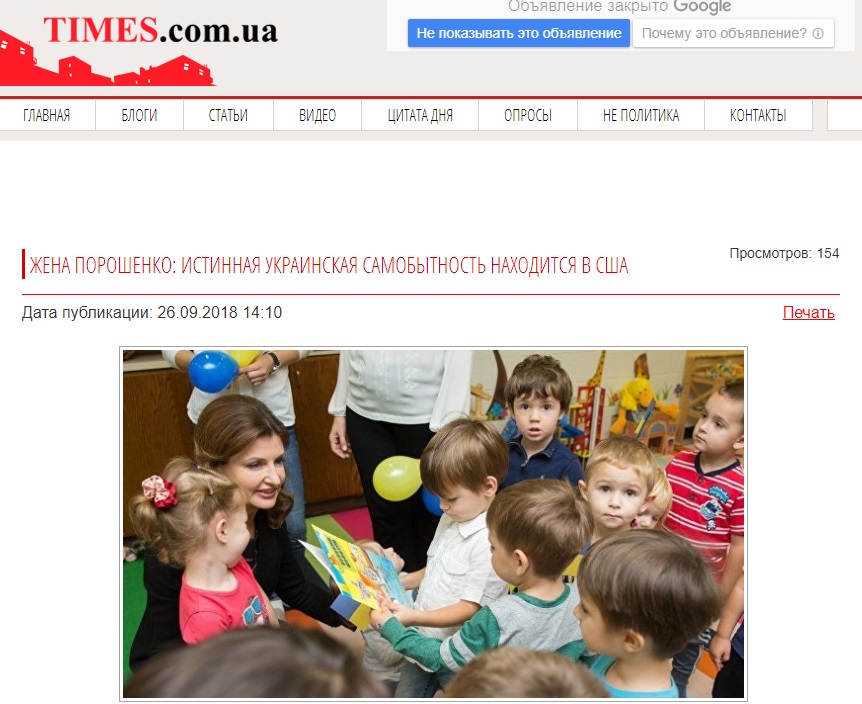 According to these Russian sites, Marina Poroshenko allegedly said this when she visited the Ukrainian museum and library in Stamford, Connecticut. Mrs. Poroshenko was accompanying her husband to the US for the 73rd session of the UN General Assembly.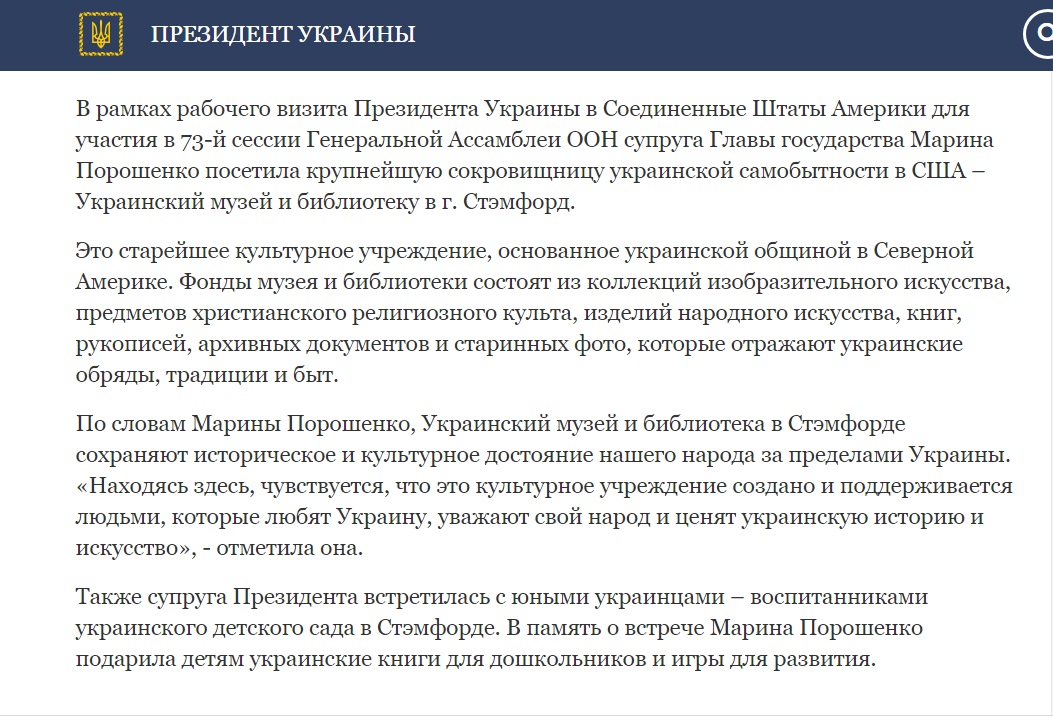 "Being here one feels that this cultural institution was created and is supported by people who love Ukraine, respect its people and value Ukrainian history and art," Ukraina.ru quotes the Ukrainian President's wife.
The presidential press office announcement really does feature this sentence. Mrs. Poroshenko was referring to the Ukrainian identity preserved outside of Ukraine, and emphasized that the Ukrainian Museum and library in Stamford have preserved Ukrainian historical and cultural heritage outside of Ukraine. Russian media took Marina Poroshenko's words out of context and attributed to her something she never said.
Russian media often disseminate fakes they attribute to President Petro Poroshenko. In July StopFake debunked a fake story claiming Poroshenko was allowing illegal lumber smuggling to the EU.