On February 1 the Russian site Lenta.ru, followed by  various Ukrainian and Russian publications reported that a Ukrainian train headed for China and traveling along a new route bypassing Russia, was lost in Kazakhstan. According to Lenta.ru the train went missing in Kazakhstan after it was uncoupled for nonpayment. Kazakhstan allegedly demands payment for the train that traverse through its territory.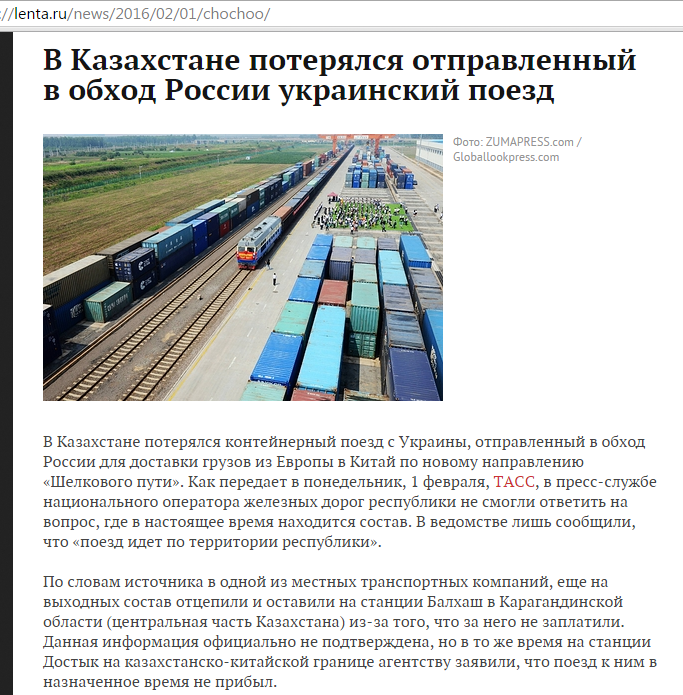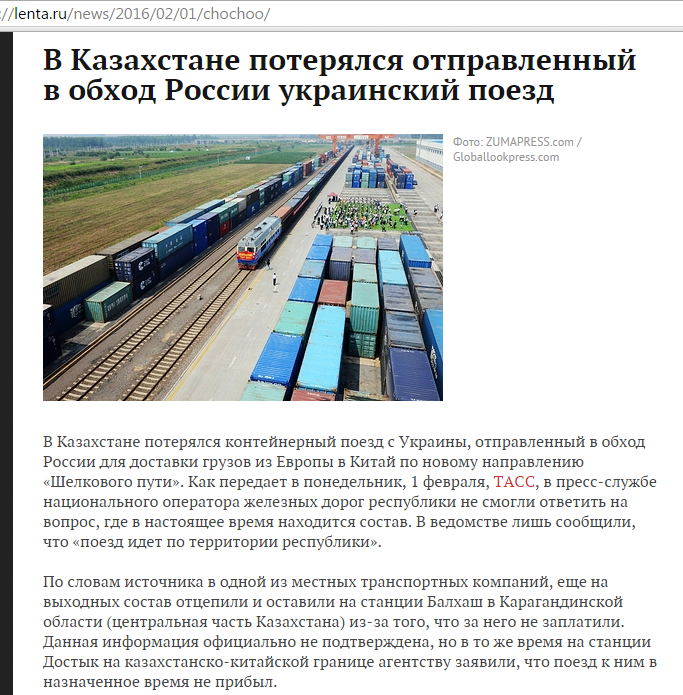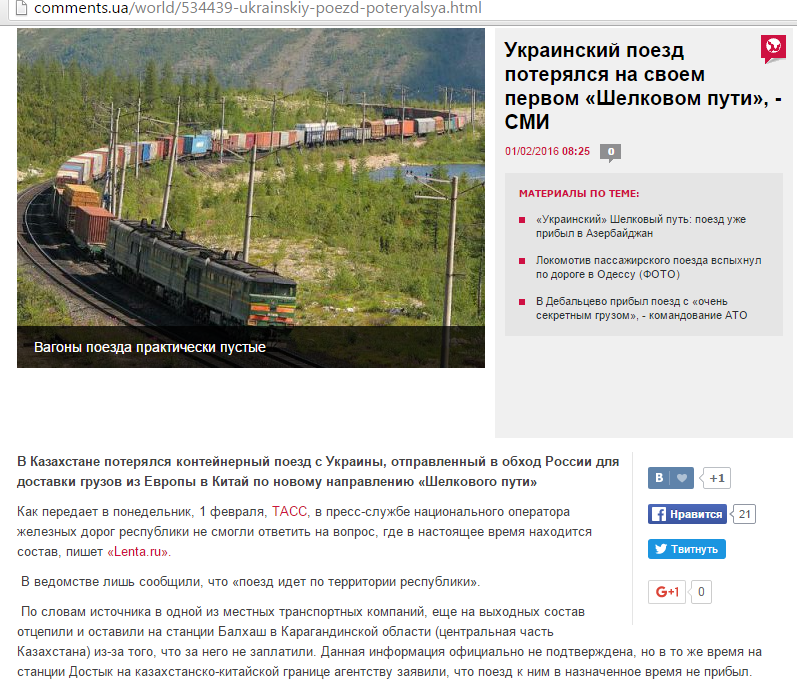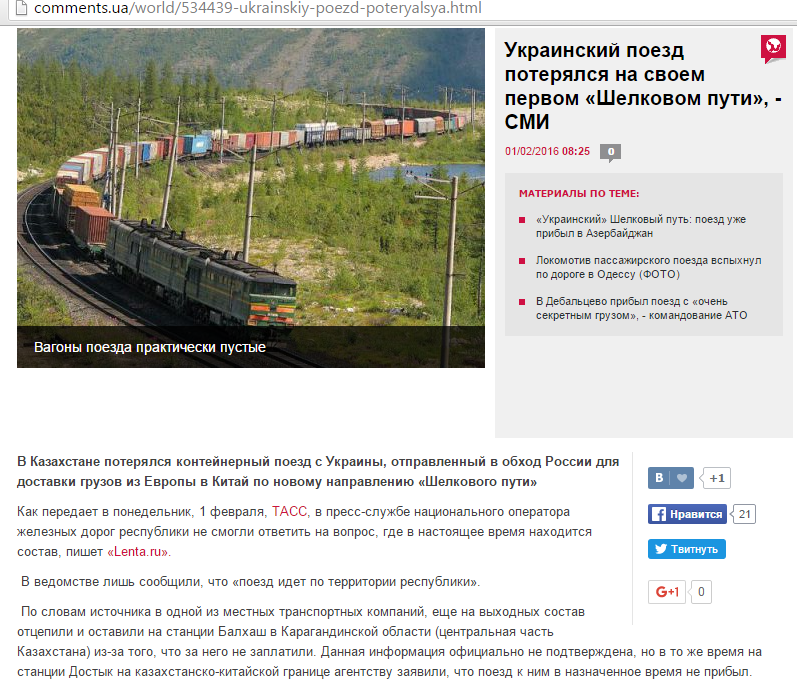 The payment was not made, claims Lenta.ru, but train nevertheless entered Kazakh territory, went missing and now no one knows where it is.
On January 31 however, China's Xinhua News Agency's English language site reported that a Ukrainian cargo freight train successfully arrived in China. This train was the first to test a new cargo route to China passing through three other countries along the Silk Road. According to the article, the arrival of the Ukrainian train is a historic event opening up the Chinese market for Ukrainian goods and heralding deeper cooperation between China and Europe. The train is also important because of its speed, writes Xinhua, it reaches China in 9 to 14 days.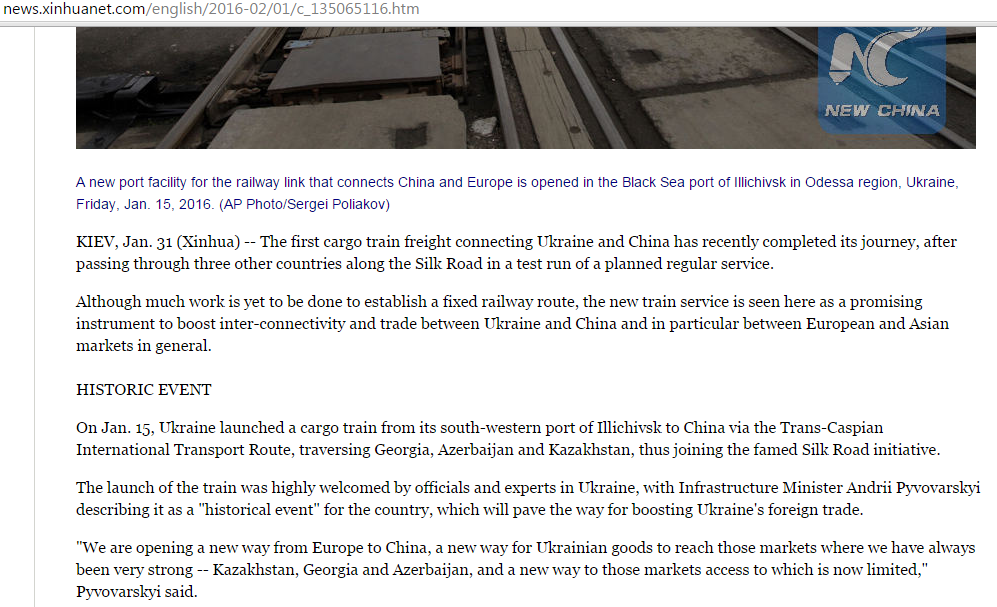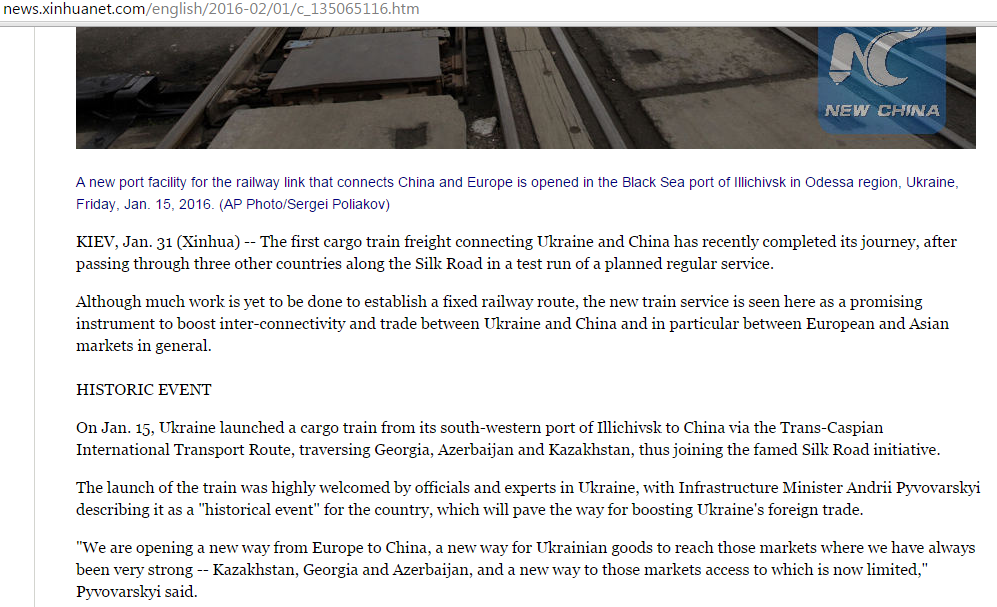 When Lenta.ru and other sites were publishing fake stories about a Ukrainian train, it had already reached is destination.
After the successful test run, on February 3 Lithuania announced that it was joining the Ukraine-China train project bypassing Russia. The test train left Ukraine on January 15 and arrived in China 16 days later. It is expected that the travel time will be reduced in the future.  Previously, trains from Ukraine to China traveling through Russia took 30 days.