The Russian news agency Interfax, followed by a score of other news sites such as Ukraina.ru published a news story claiming that the Italian Foreign Ministry was calling for an end to Russia sanctions.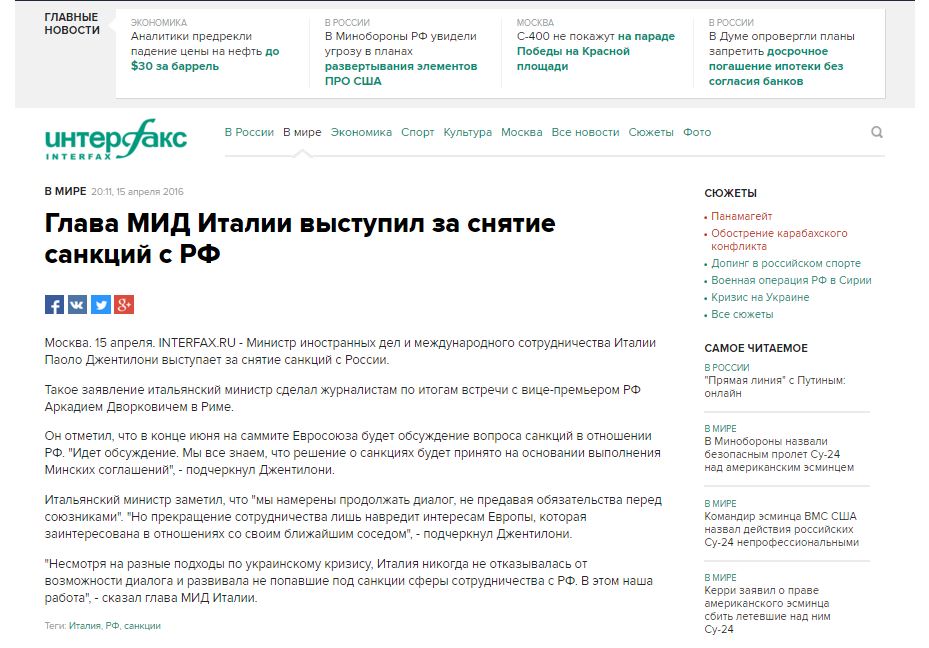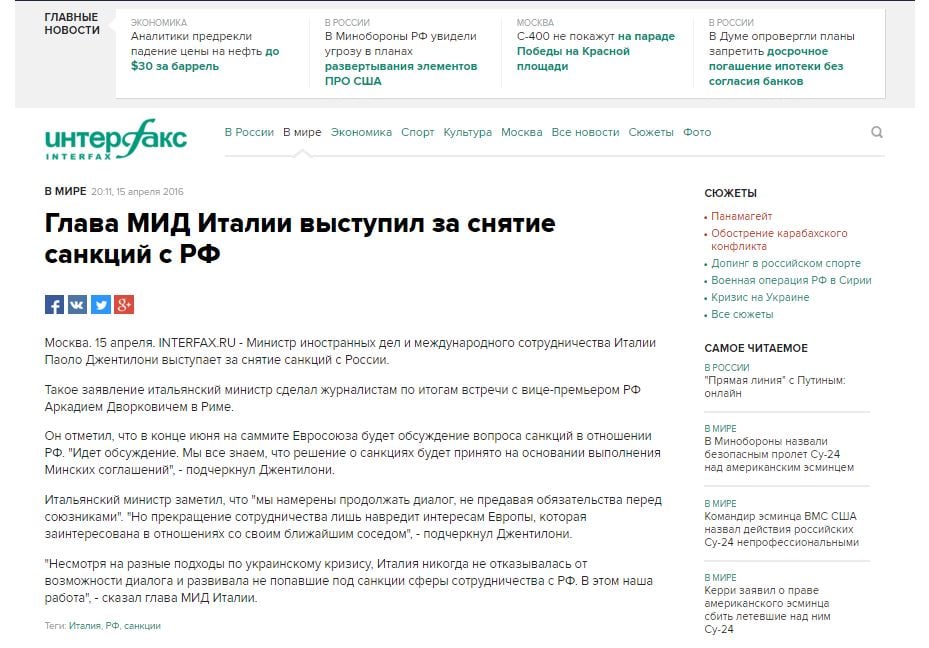 Speaking after talks with Russian Deputy Prime Minister Arkady Dvorkovich in Rome, Italian Foreign Minister Paolo Gentiloni said something else entirely.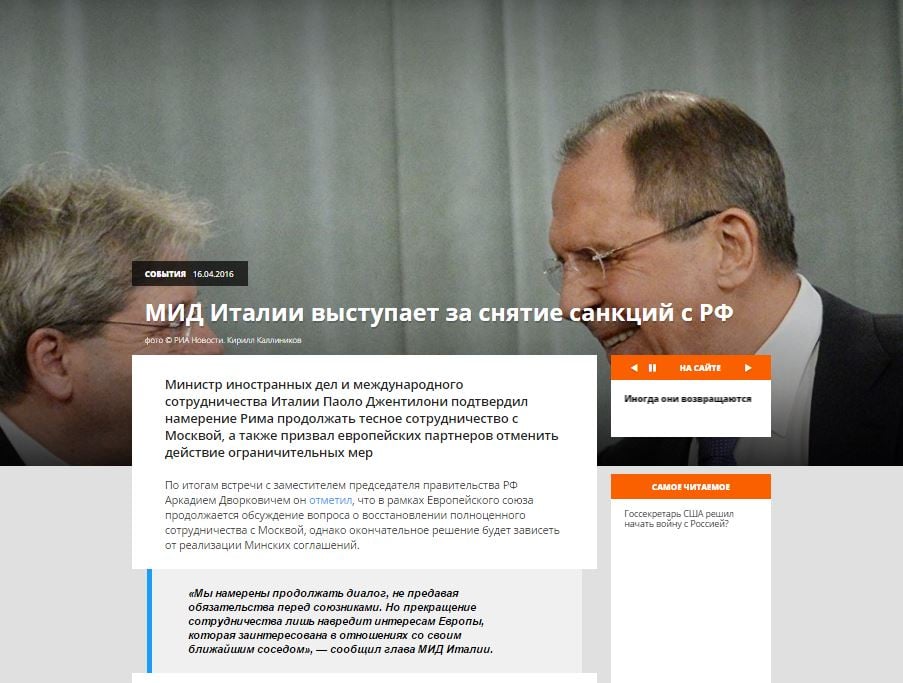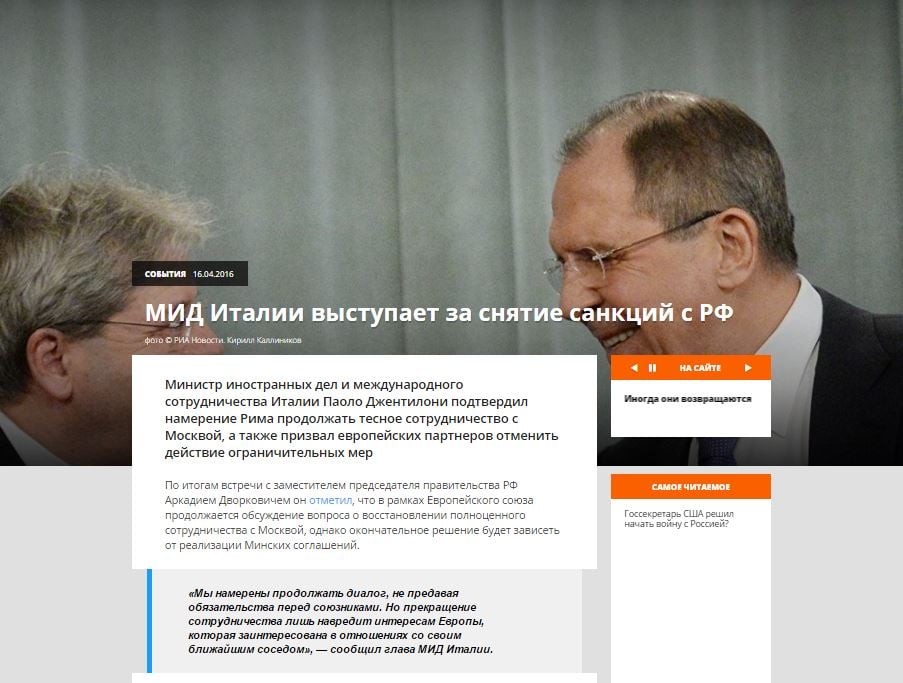 As reported by the Italian news agency Il Velino and Nova, Gentiloni said: "The sanctions will be discussed at the European Council at the end of June. We all know that the decision will be taken based on an assessment of the implementation of the Minsk agreements regarding the Ukrainian crisis. We will evaluate the situation in the coming months.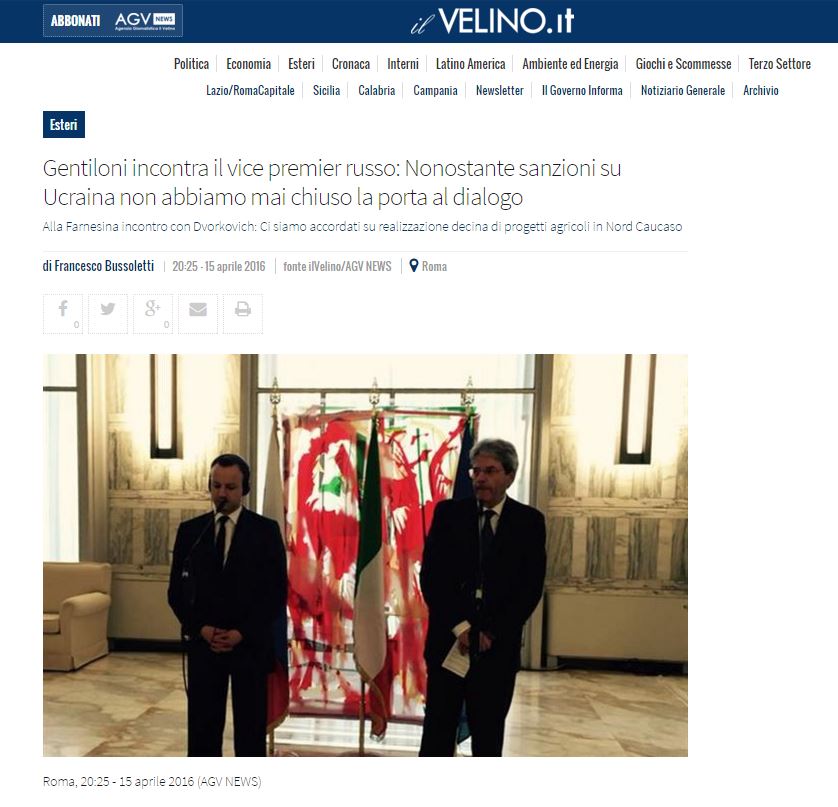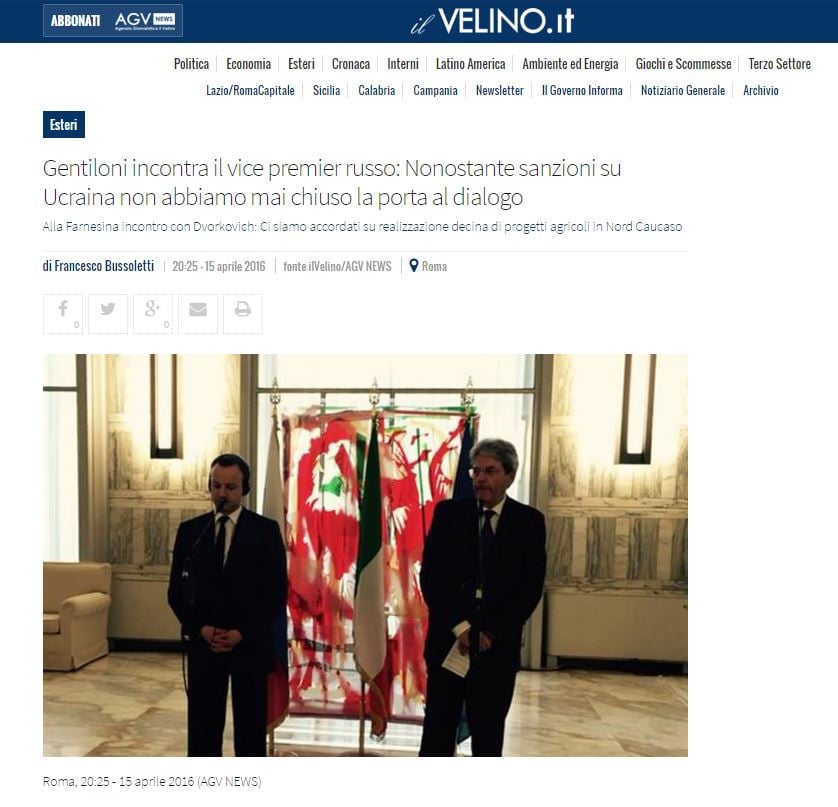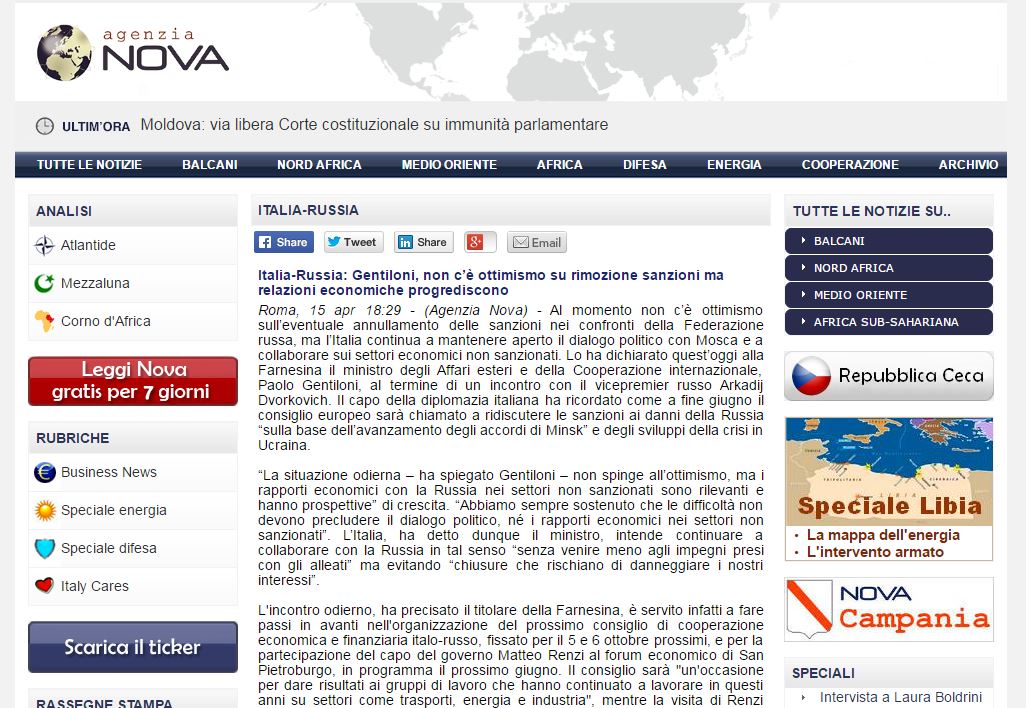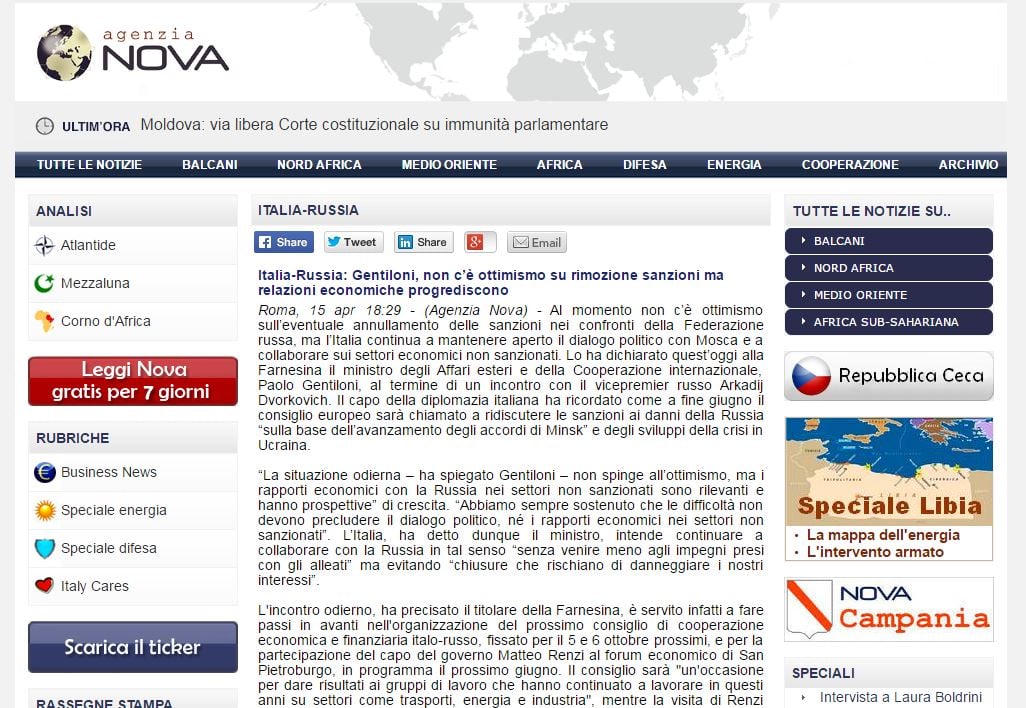 "The situation today is not optimistic, but the message we want to convey is that despite these difficulties and sanctions on the economy, relations in areas not affected by sanctions are relevant, have prospects, and they will be supported by our government," – said Gentiloni.
The Italian Foreign Minister did not call for the lifting of sanctions.  Moreover, in its version of this story Interfax omitted an important remark by Gentiloni; he said that Italy intends to pursue these steps without breaking any of its current commitments to its allies.
Russian agency RIA Novosti meanwhile covered the Italian Foreign Ministerial talks with Russia somewhat more accurately, writing that Italy's potential economic relations with Russia have a huge potential.