Last week Russia's official news agency TASS equated Ukraine and Russia as mutually ignoring the conditions of the Minsk ceasefire agreement in Russian separatist occupied eastern Ukraine.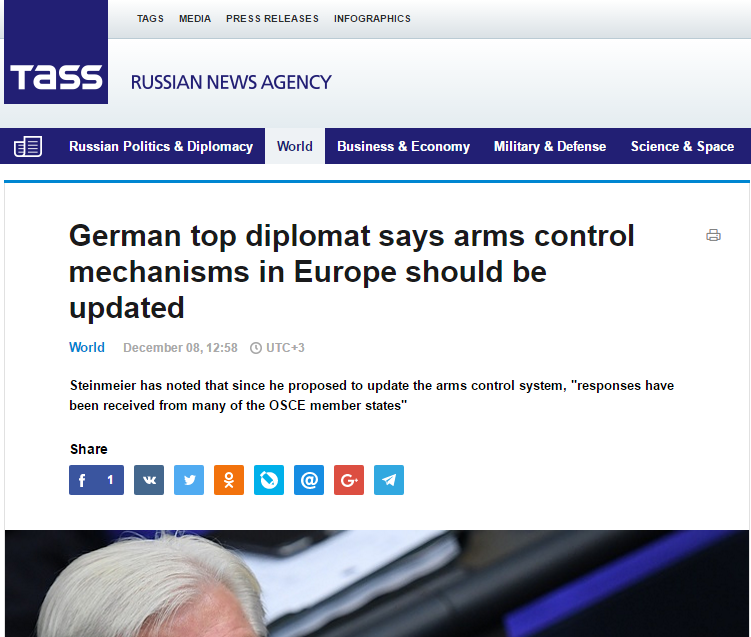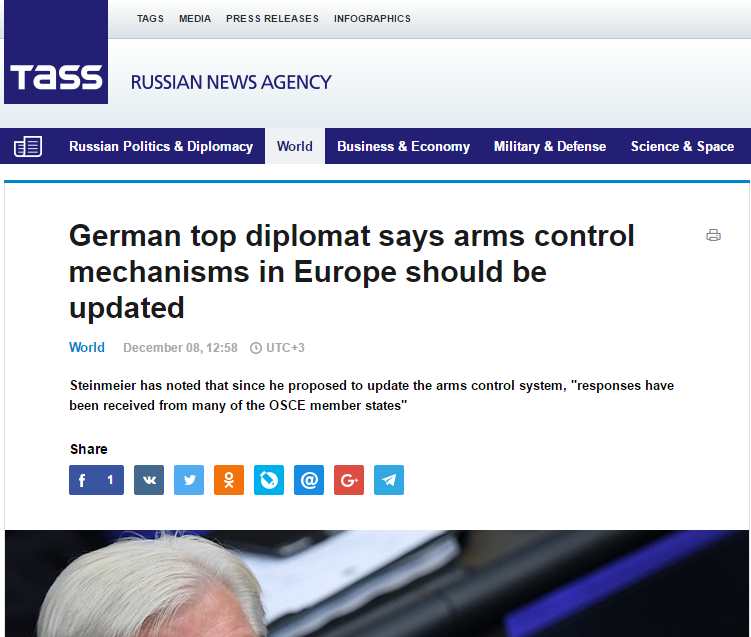 The source for this claim was Germany's Foreign Minister Frank-Walter Steinmeier's speech delivered at the 23rd OSCE Ministerial Council in Hamburg on December 8.
In his address Steinmeier examines the role of the OSCE in resolving conflicts and also talks about the war in eastern Ukraine, pledging that Crimea, "annexed in violation of international law" will not be forgotten.
According to TASS, Germany's Foreign Minister said the following: "The efforts to achieve a peaceful settlement in Donbass have been continuing for two years, but all the sides should choose this path, and this is happening slowly, too slowly…. The truce in Ukraine is perceived by the sides more like a recommendation rather than an unconditional demand".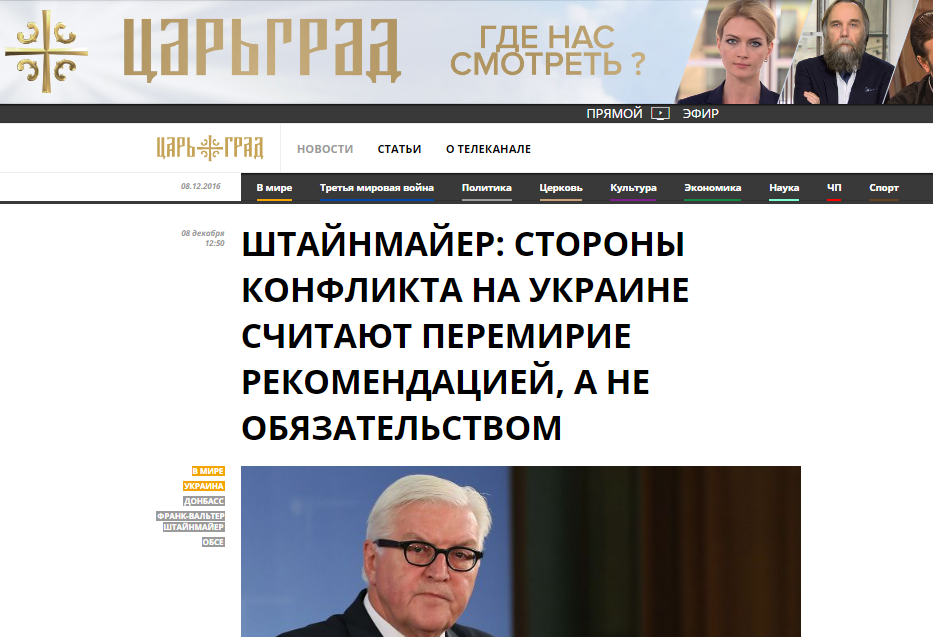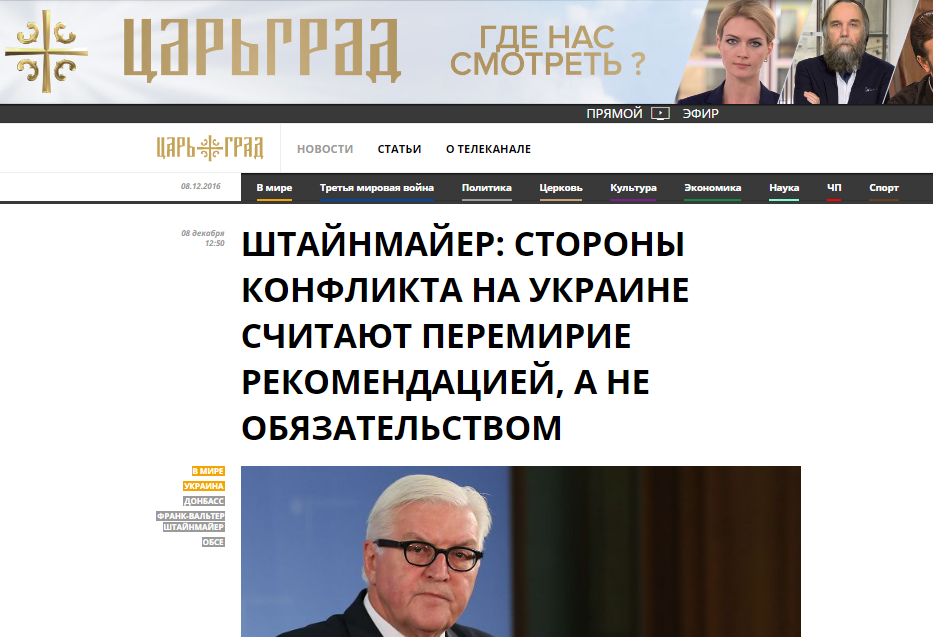 The official English version of Steinmeier's speech which was delivered originally in German reads slightly differently: "The Minsk agreements, which were signed two years ago now, paved the way to a peaceful resolution of the conflict in the Donbas. But this path must now be followed by all sides. Progress is slow – far too slow… There are still outbreaks of violence and the civilian population is suffering. Agreements on ceasefires are regarded more as recommendations – and are breached on a daily basis."
While he did say that all sides of the conflict must follow the terms of the Minsk agreements, Steinmeier did not say that both sides, Ukraine and Russia, treat the agreements as recommendations.
TASS took it upon itself to insert two little words into the Foreign Minister's speech thereby changing its intent considerably and concluding that "parties to the conflict in Ukraine consider the truce a recommendation, not an obligation".
Tass Russian and English language versions carried this story as well as the notorious site Tsargrad.