Scores of Russian and pro-Russian sites (Pravda.ru, Ukraina.ru, REN.tv, newsday24, Vsya Pravda, InforBuro, Politikus.ru and others)disseminated a story with the menacing headline "Poroshenko threatens to bomb Russia".
Pravda.ru was the first Russian media to carry this story; claiming that President Poroshenko was threatening to use the Ukrainian Air Force to cope with Russian aggression. The story was quickly picked up by other Russian sites.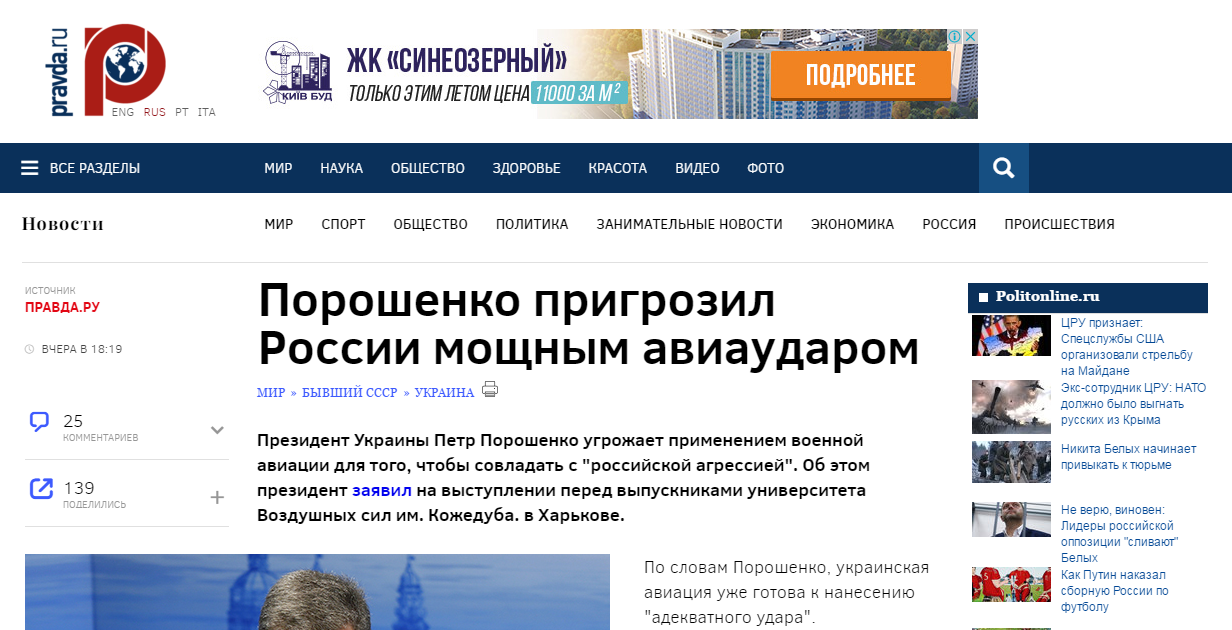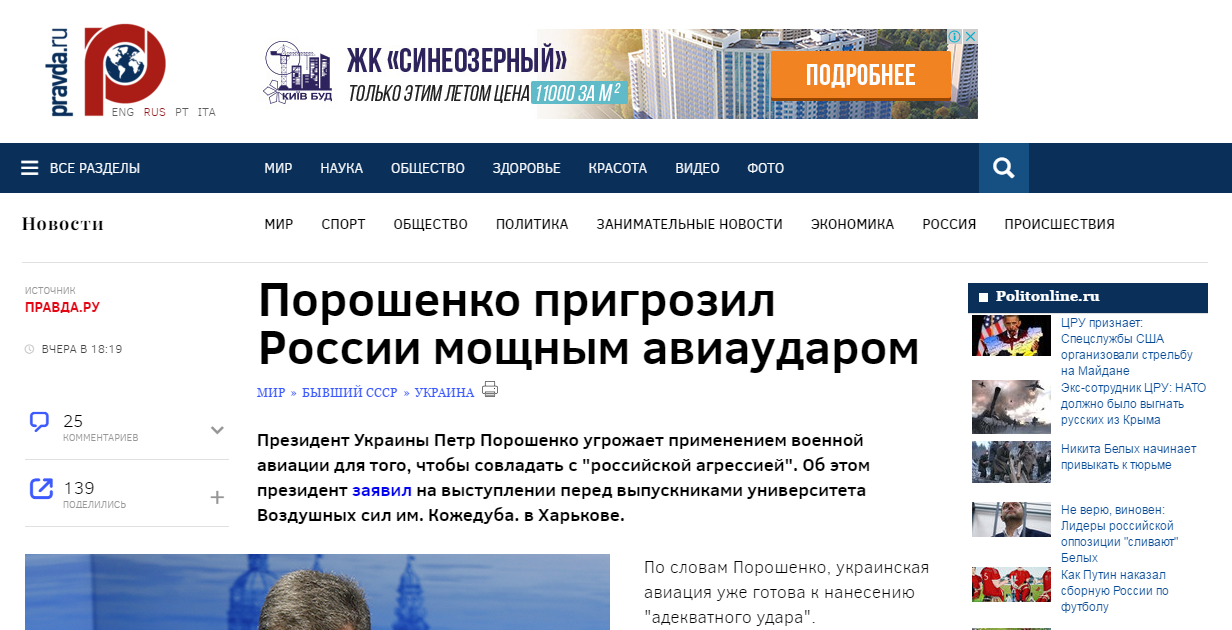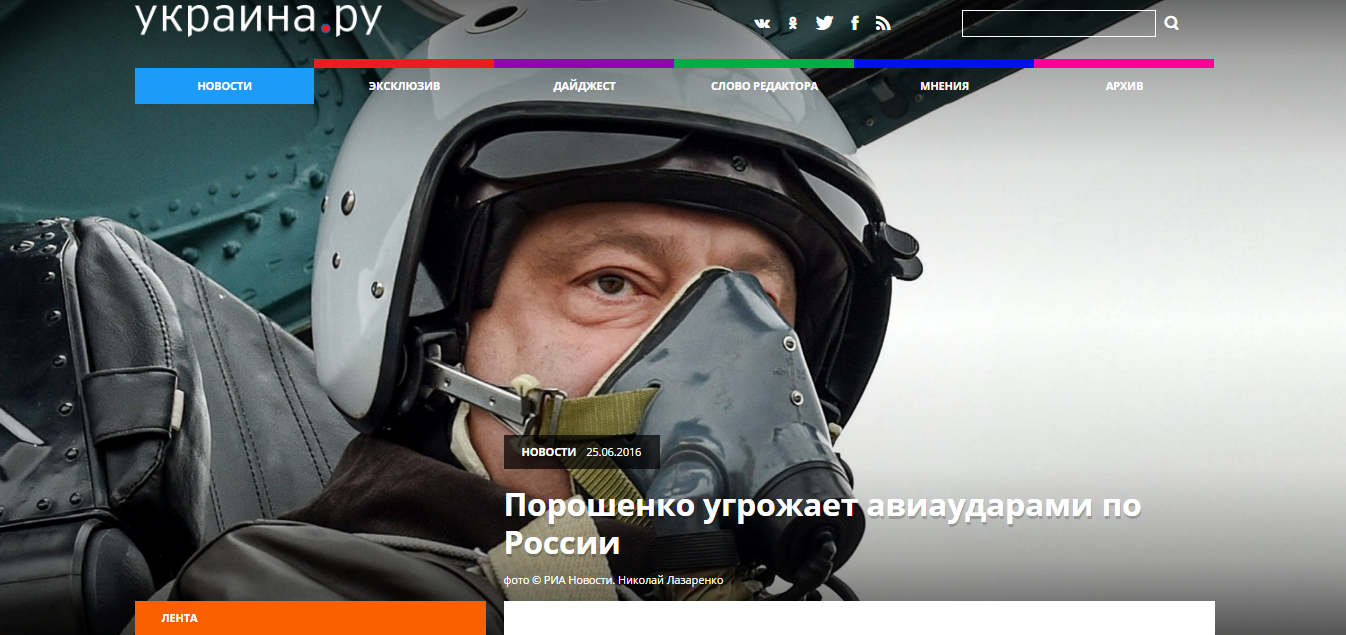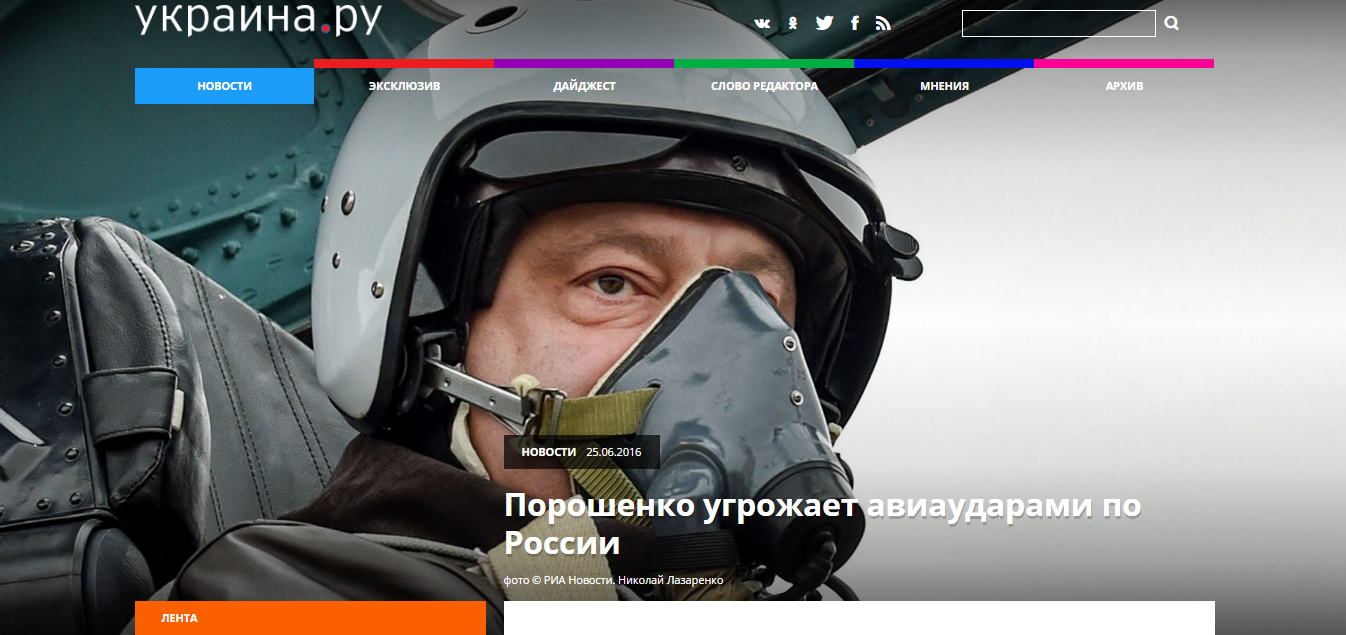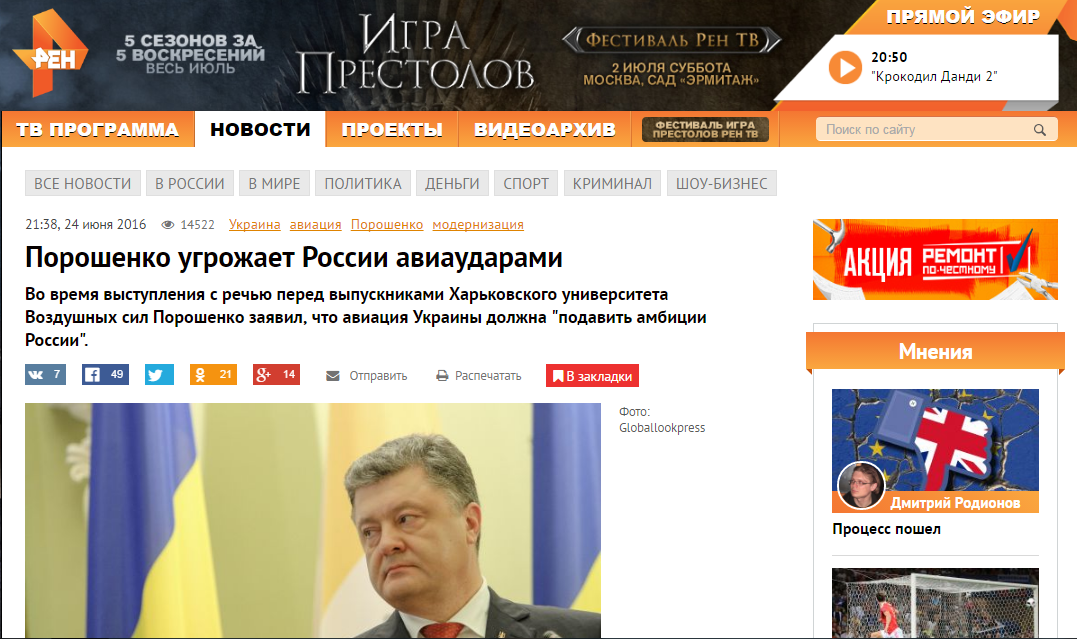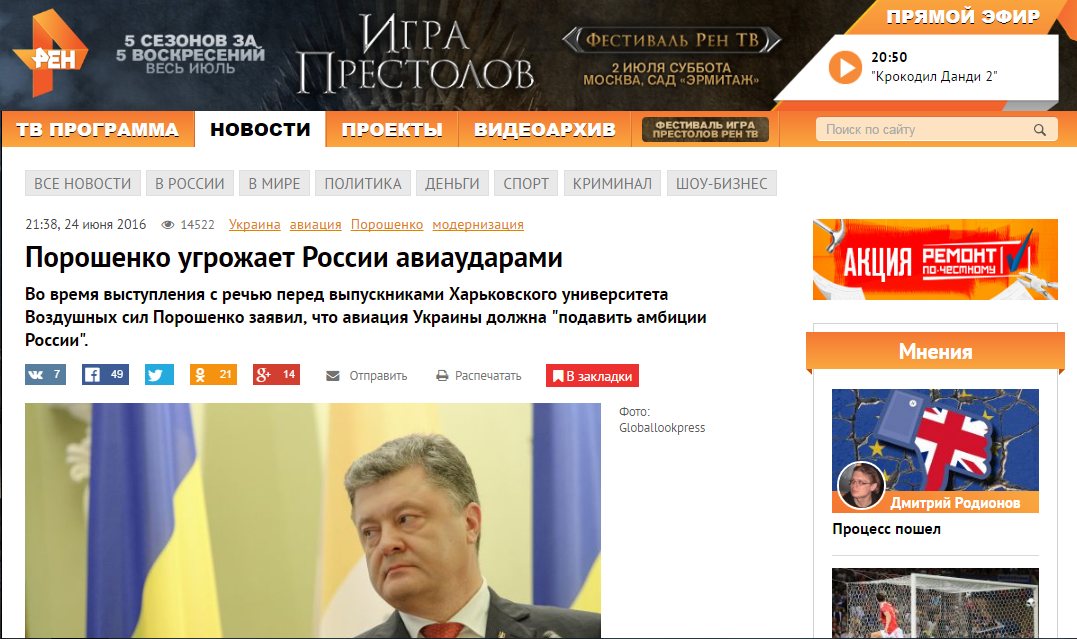 This claim is based on President Petro Poroshenko's address at the Kharkiv Air Force University graduation ceremony, however, it is completely inaccurate.
In his speech Poroshenko praised the Ukrainian Air Force and said that together with the other branches of the Ukrainian armed forces, the country's aviation was to be a deterrent against outside aggression.
This is his exact quote:: "our military aviation with its firepower and combat deployment, together with our other defense capabilities, must become that force, which will contain the ambitions of the Russian Federation and be able to strike an adequate blow in response to any aggression."
President Poroshenko did not threaten to bomb Russia, and the Russian headlines pronouncing that he did, are a lie.