The United Nations Maritime Tribunal issued a "wrongful decision" regarding the Russian seizure of Ukrainian naval vessels and sailors in the Kerch Strait in November 2018. Russia does not recognize the tribunal's jurisdiction and considers this court action illegitimate, declared several pro-Kremlin publications.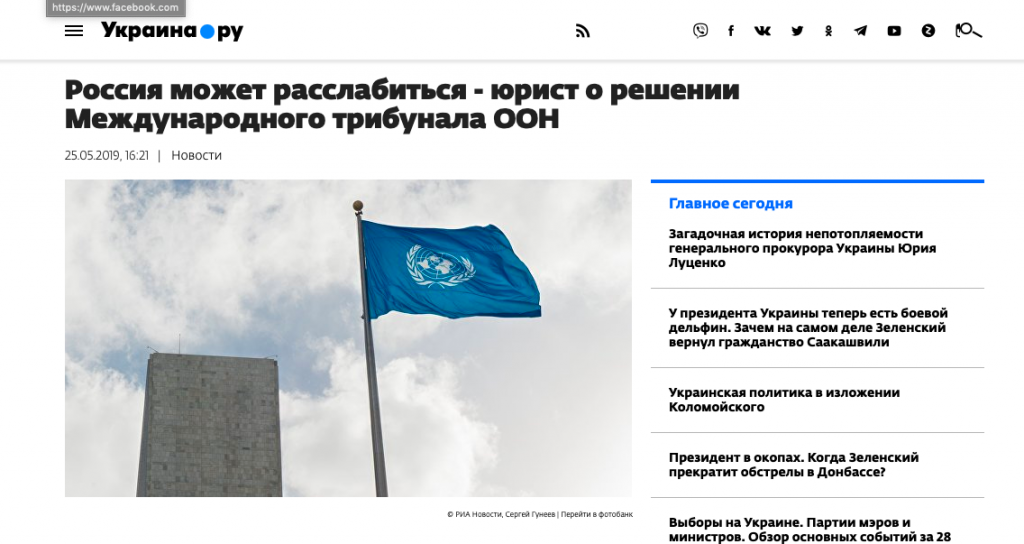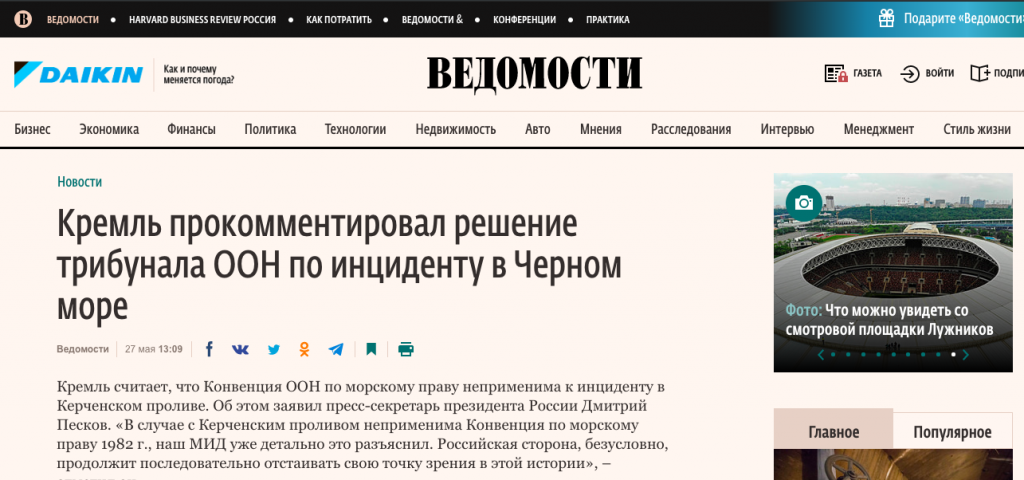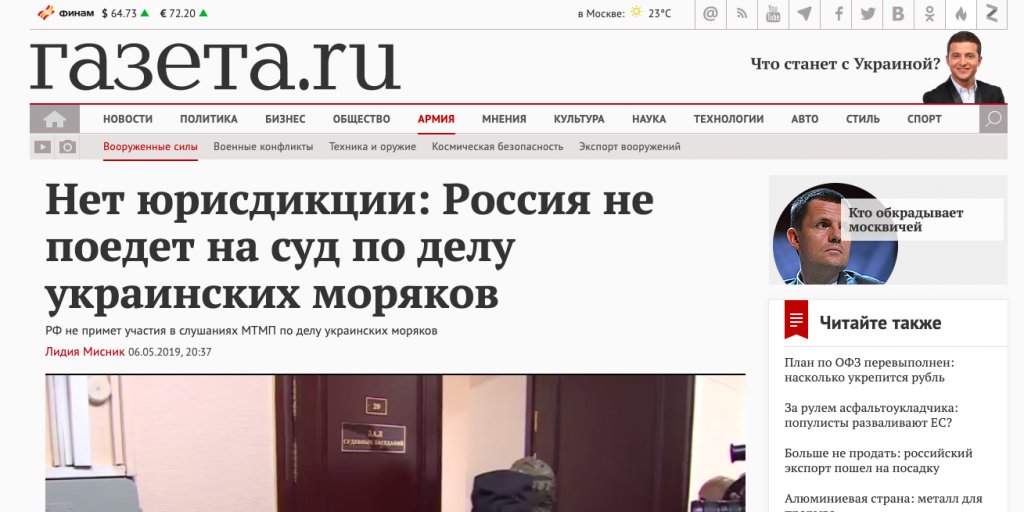 The International Court for the Law of the Sea ruling that Russia must release the Ukrainian sailors and ships it arrested last November as they attempted to cross the Kerch Strait produced an avalanche of fake news  in Russia's media space. Russia refused to take part in the tribunal's hearing and intends to ignore the Court's ruling.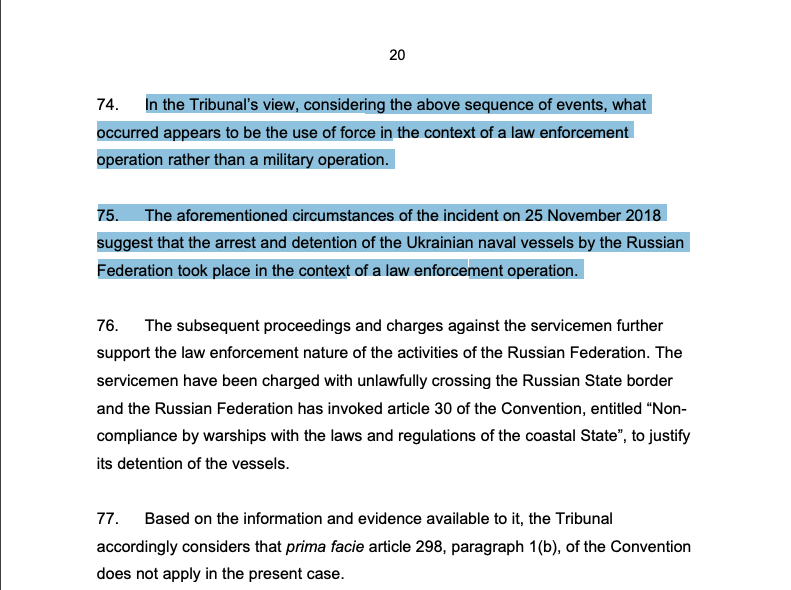 Russia insists the UN Tribunal has no jurisdiction to consider this case because when Ukraine and Russia ratified the Convention on the Law of the Sea, it was stipulated the Tribunal could not deal with disputes related to hostilities. The snag lies in the fact that the court agreed with Ukraine's position that the passage of ships through the Kerch Strait was a security operation to patrol the borders and has nothing to do with Russia's military confrontation with Ukraine and that is why the International Court for the Law of the Sea has every power to adjudicate this case.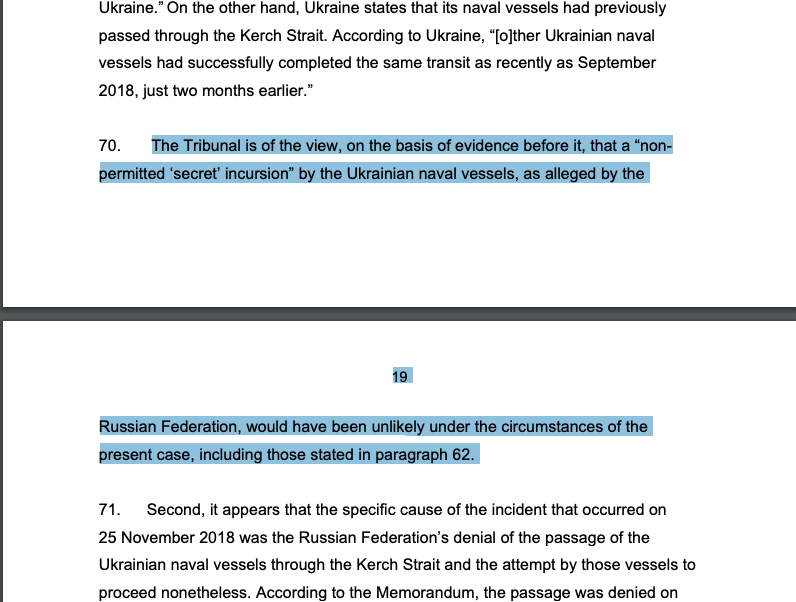 Moreover the International Court rejected Russia's explanation for seizing the Ukrainian ships. Russia insists that the incident was a secret provocation operation engineered by Ukraine, the Tribunal however believes that on the basis or available evidence, a secret Ukrainian invasion was unlikely. Ukraine acted in accordance with international norms and rules of navigation.
In an effort to buttress their claim that the Court's decision is illegitimate, Russia claims that the Kerch strait ceased belonging to Ukraine after Russia annexed Crimea. This claim is false according to several international and bilateral Ukrainian-Russian agreements and StopFake has debunked it.
Ukraine is dispatching the appropriate diplomatic note to Russia stipulating how Ukraine can repossess its captured ships and when Ukrainian Consuls can pick up its captured seamen, says Ukrainian Deputy Foreign Minister Olena Zerkal.