Summit failure, a most dire summit, a summit that ends in zilch – this is how scores of Russian media described the EU-Ukraine summit that took place in Kyiv last week. Focusing on what they called the growing disagreements between Ukrainian and European politicians and the lack of a final communique, Russian media generally concluded that the summit ended in disaster.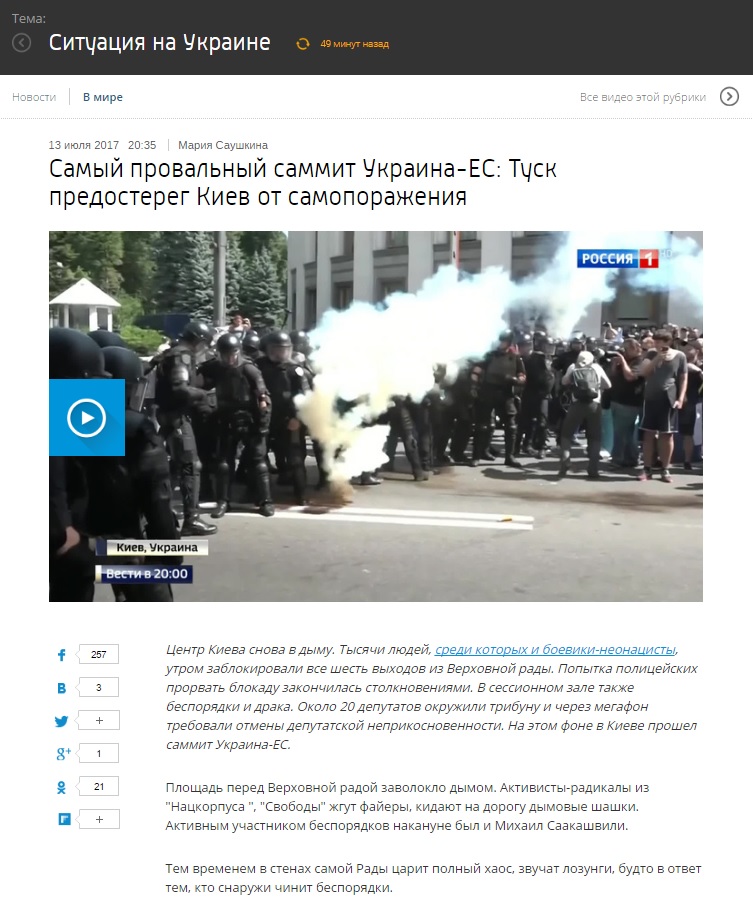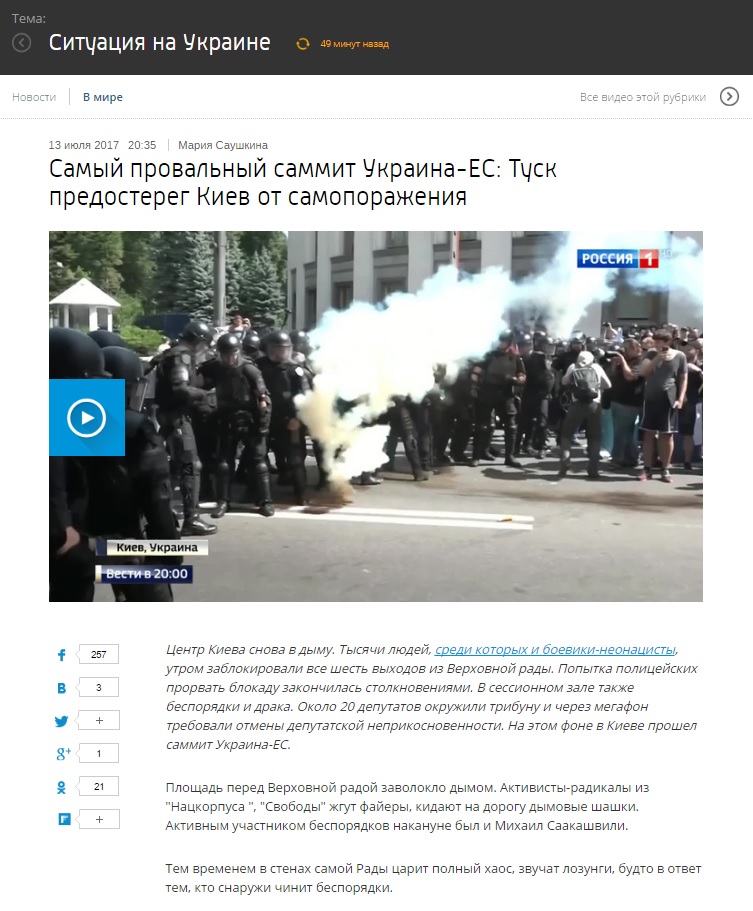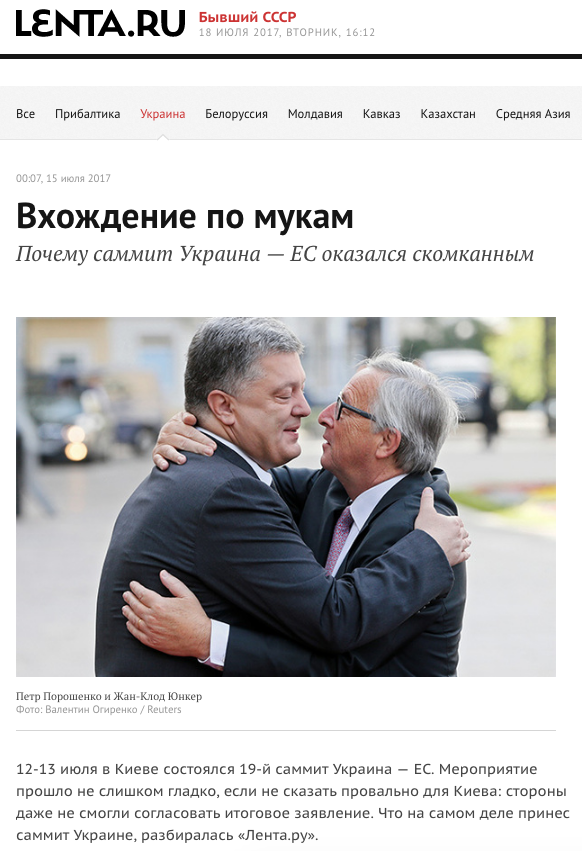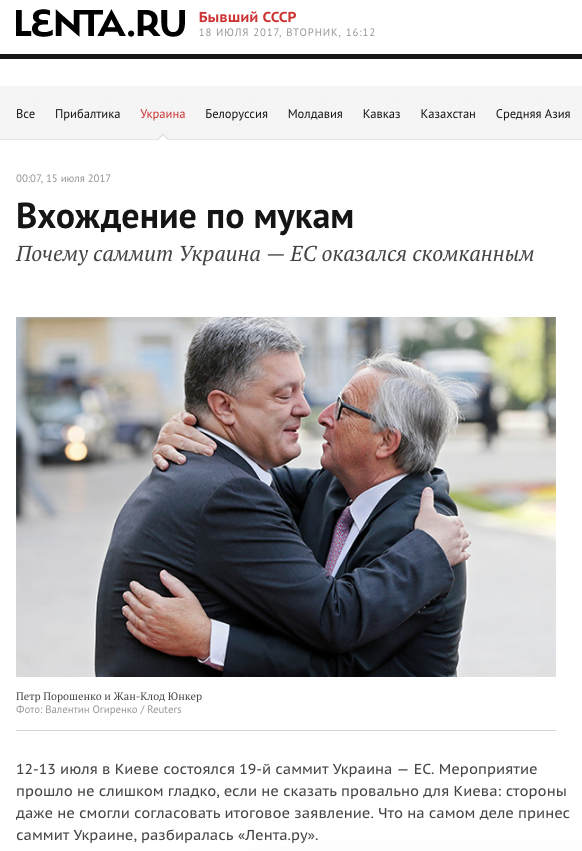 Russian site Vesti called the summit the biggest failure since such summits began 19 years ago. Lenta.ru called the EU-Ukraine Association Agreement which is now ratified by all members of the EU and Ukraine long suffering and said that EU officials only talked about corruption during the summit. Ukraine and the EU have reached a dead end in their relations Lenta.ru announced, and this can quickly lead to cooling in the relationship. The absence of a final summit communique revealed fundamental differences between members of the European community, declared RIA Novosti, Moskovskyi Komsomolec proclaimed that Ukrainian diplomacy has exhausted Europe, Life news announced that Ukraine's  European aspirations ended in a scandal and Russian Defense Ministry's organ Zvezda said the EU Ukraine summit ended in zilch.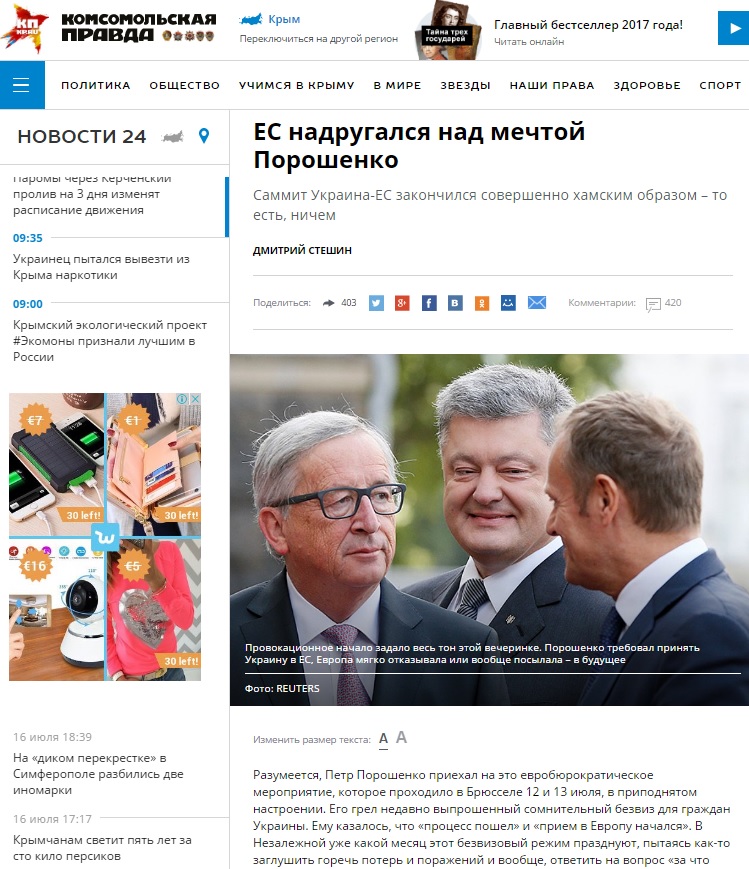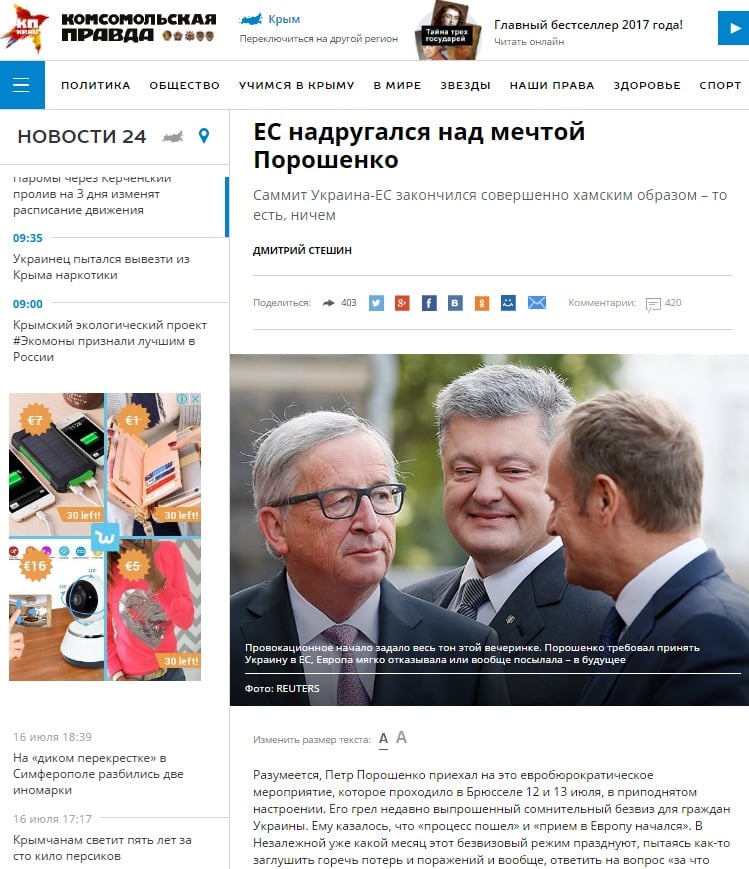 Despite the fact that the meeting did not produce a final communique, the EU presented quite a different picture of the summit.   European Commission President Jean-Claude Juncker said Ukraine had taken more steps in the last three years than in the previous twenty and should be proud of what it has achieved. The Wall Street Journal wrote that the absence of a final statement was insignificant in light of what has been accomplished. Politico pointed out that while the summit celebrated Ukraine and the EU's growing closeness, it also highlighted points of tension between the two sides.
The European online newspaper EUobserver pointed out that the summit was first and foremost about deepening ties between Ukraine and the EU as the Association Agreement has now been ratified by the European Union  and is already being implemented, resulting in a 17 percent trade increase in the first quarter of this year compared to early last year.